On Saturday March 23, the SVT Eurovision postcard flying squad landed in Greece to shoot the traditional postcard, the 40'' clip which will be used before the country's representatives go on stage in the semi-final of the Eurovision Song Contest on 16 May.
The SVT team met with Koza Mostra and Agathonas in Thessaloniki, the band's hometown and base. The shoot started at dawn at the central 24/7 Agora (market) in Eleftherias Square at the center of Thessaloniki where Koza Mostra and Agathonas were filmed purchasing local delicacies.
Next stop was Eptapyrgio also known as Kastra, the Acropolis of Thessaloniki.
The band and SVT crew boarded a tour boat which took them around the Thermaikos Gulf.
The day ended with a spectacular bonfire scene (not displayed below) on the Retzika Beach in Epanomi.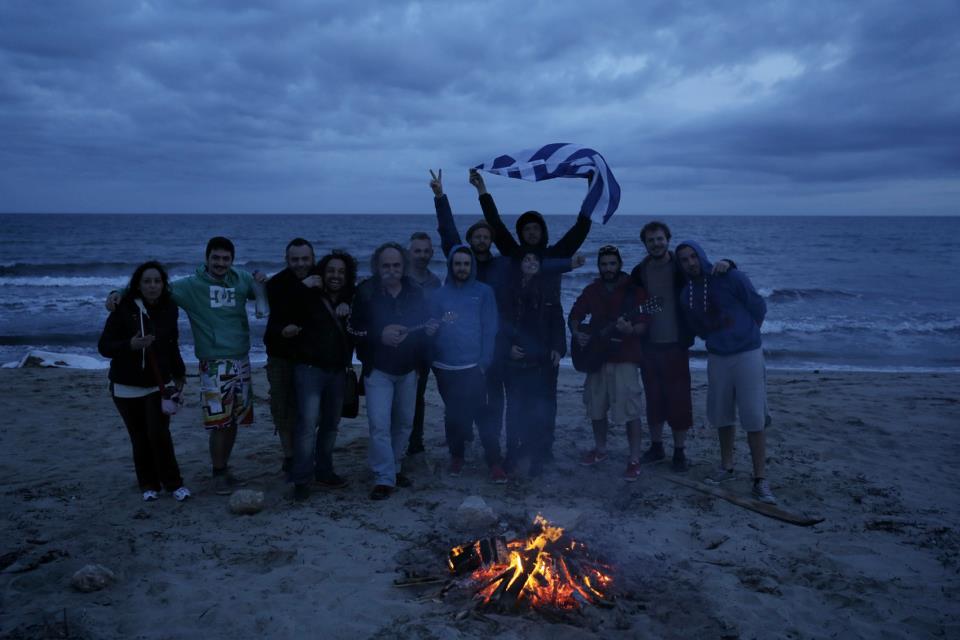 Although the band have been preparing feverishly for Eurovision working on their act with choreographer Maria Lyraraki and Fokas Evangelinos, they still make time to perform live for their increasing fan base all over Greece. The day before the shoot in Thessaloniki, the SVT team followed Koza Mostra all the way to Giannitsa where they got footage and backstage material from the band's concert there.
Koza Mostra and Agathonas will be performing in the second half of the second semi-final of the 2013 Eurovision Song Contest.