RTVE, the Spanish national broadcaster, is gearing up in full steam for the forthcoming 2024 Eurovision Song Contest and the upcoming edtion of Benidorm Fest.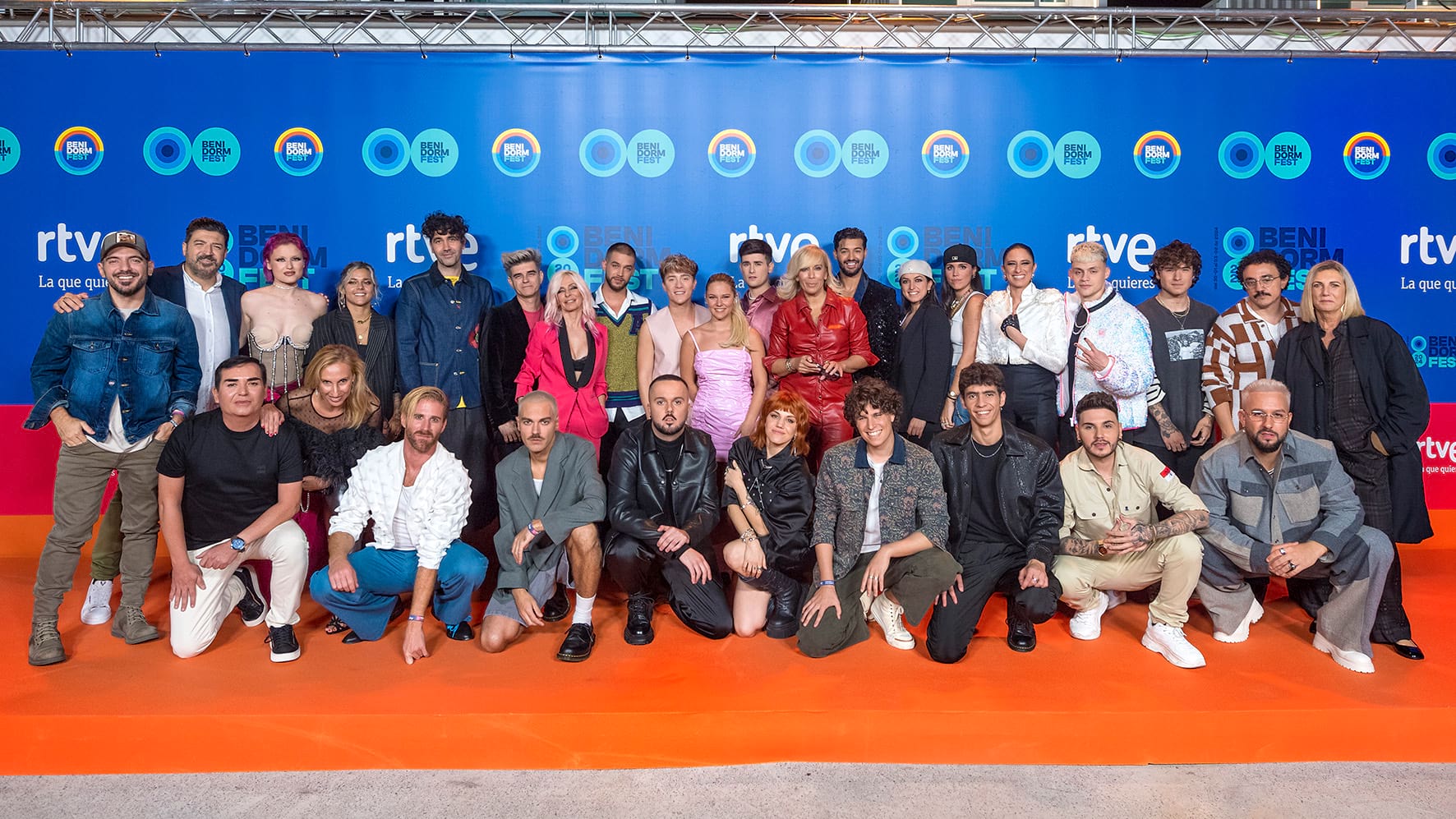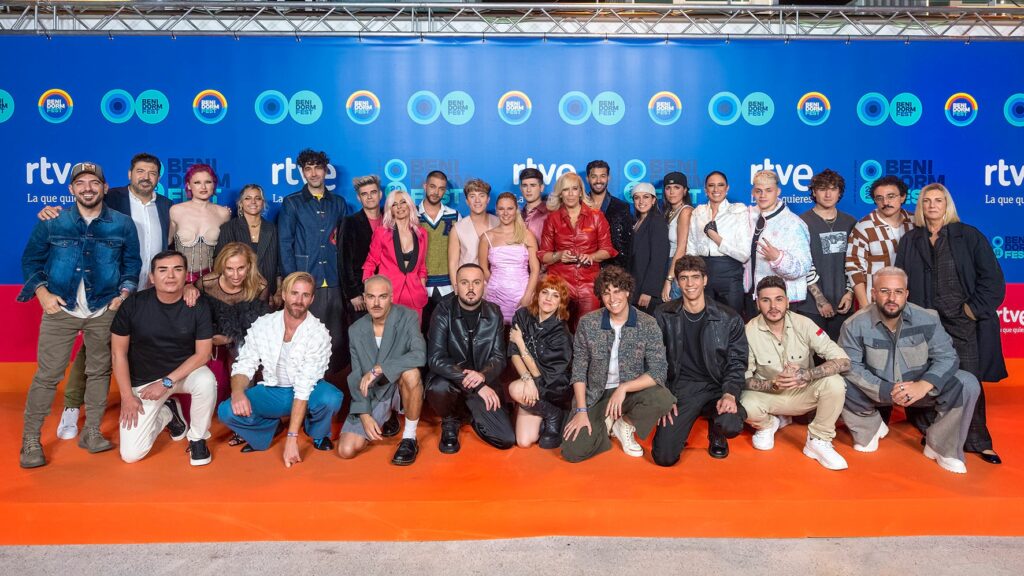 Last Saturday saw RTVE host a special presentation event for Benidorm Fest 2024 where it unveiled the sixteen competing acts. The event was held at the Almudena Theatre in Seville and was hosted by Ms. Maria Eizaguirre Comendador ( RTVE Head of Communication and Participation) and Ms. Ana Maria Bordas ( Benidorm Fest 2024 Co- Director/ Spanish Head of Delegation).
Members of the Benidorm Fest Core Team also graced the special event: Tony Sánchez Ohlsson, Tony Aguilar, Verónica Ollé, María Eizaguirre, Ana María Bordas, César Vallejo and Miryam Benedited.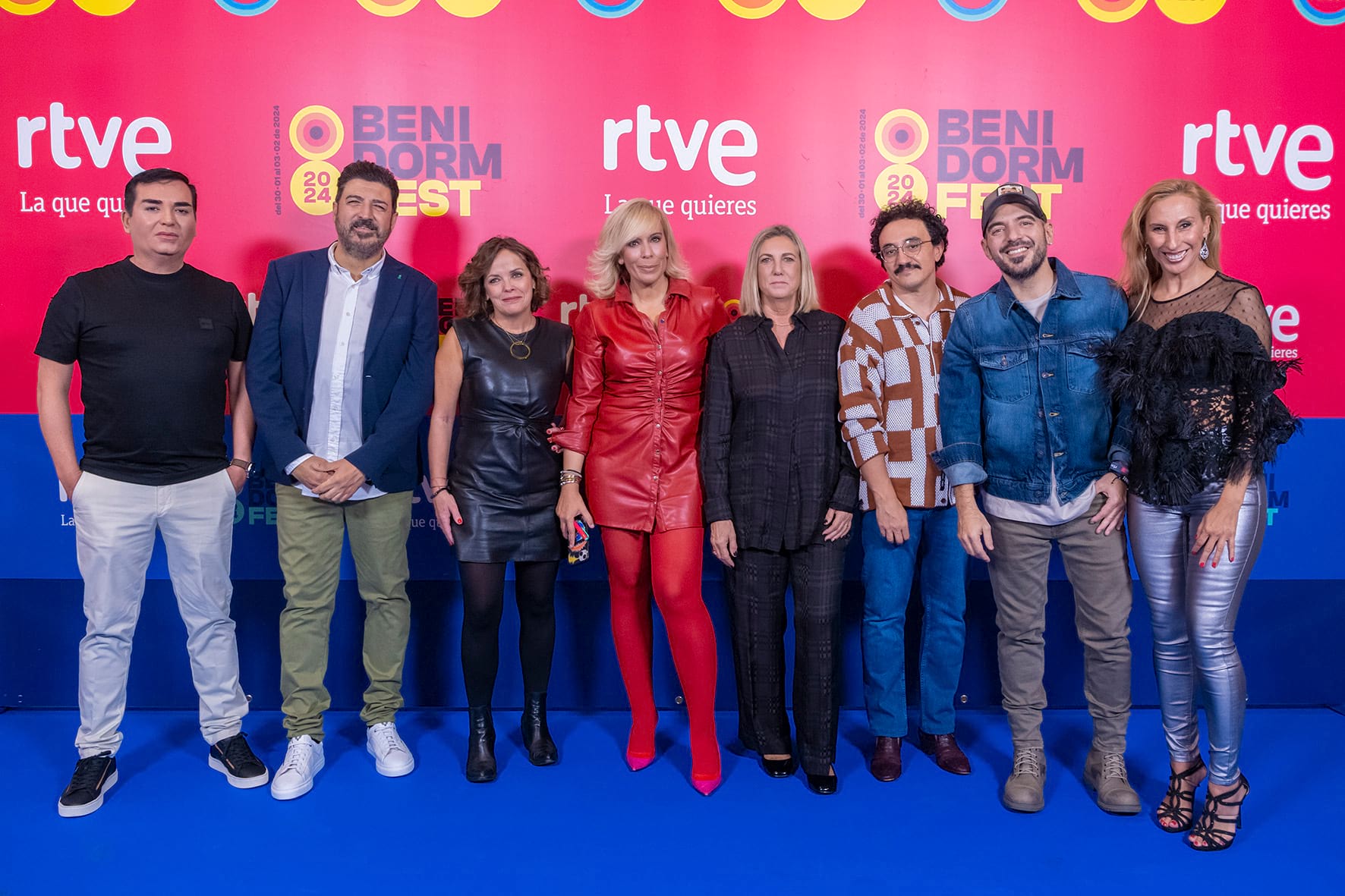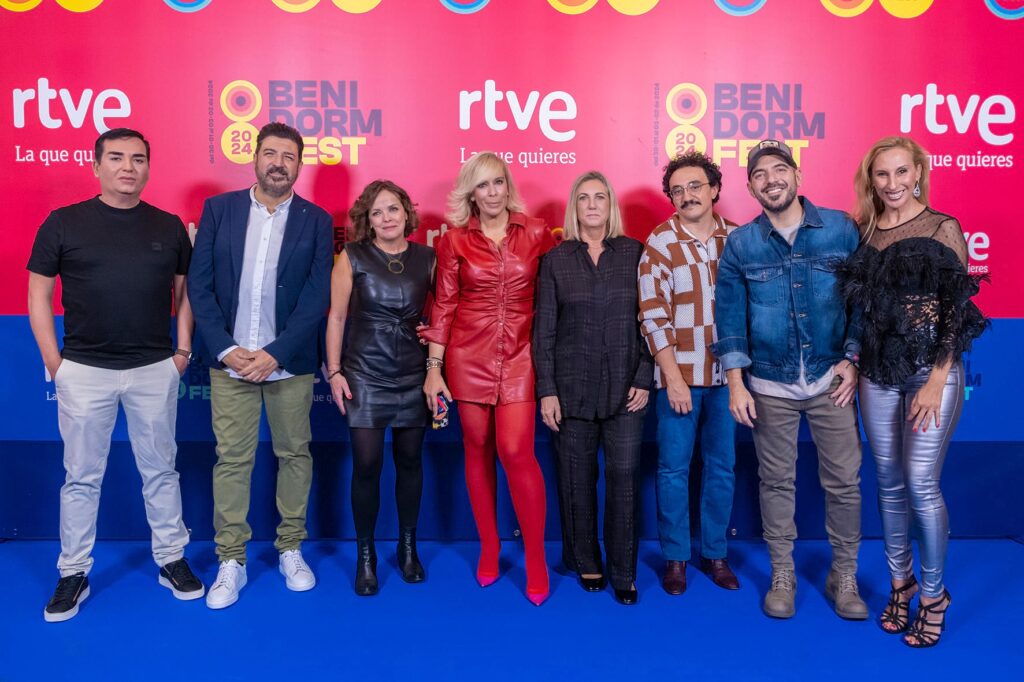 Many former Benidorm Fest acts from the past two editions were in attendance too including Vicco, Agoney, Tanxugeiras, Blanca Paloma (Spain 2022), Alice Wonder, Alfred Garcia, Varry Brava, Karmento, Sharonne, Gonzalo Hermida and Megara.
The Benidorm Fest 2024 competing acts
Almácor
Angy Fernández
Dellacruz
Jorge González
Lérica
Mantra
María Peláe
Marlena
Miss Caffeina
Nebulossa
Noan
Quique Niza
Roger Padrós
Sofía Coll
St. Pedro
Yoly Saa
Check out the participants official photograps gallery below courtesy of RTVE:
RTVE will premiere the sixteen Benidorm Fest 2024 competing entries on 14 December, whilst the tickets for the shows will go on sale on the following dates:
04/12/23 -Semi-final #1
11/12/23- Semi-final #2
18/12/23- Grand Final
Benidorm Fest 2024
The 2024 Benidorm Fest will consist of three live televised shows (two semi-finals and a Grand Final). A total of 16 acts will compete in the 2024 Spanish national selection, 8 acts will battle in each of the two semi-finals, the top four acts from each semi-final will proceed to the Grand Final. Hence a total of 8 acts will battle for the golden to Eurovision 2024 in the Grand Final. Benidorm Fest 2024 will run from 30 January-03 February.
The 2024 Benidorm Fest will be held on 30 January (First Semi-final), 01 February (Second Semi-final) and 03 February (Grand Final).
All three shows will be broadcast live on TVE 1.
Spain will determine its Eurovision 2024 act and entry  on Saturday 03 February via the Grand Final of Benidorm Fest 2024.
Source: RTVE
Photo credit: RTVE