The EBU and the BBC have unveiled the Eurovision 2023 stage design in Liverpool!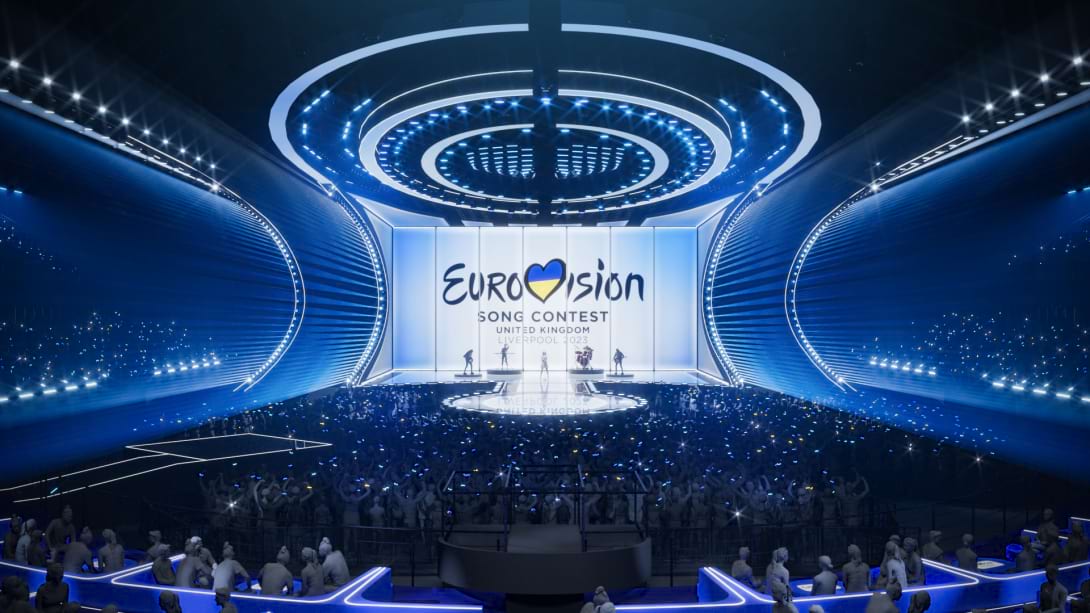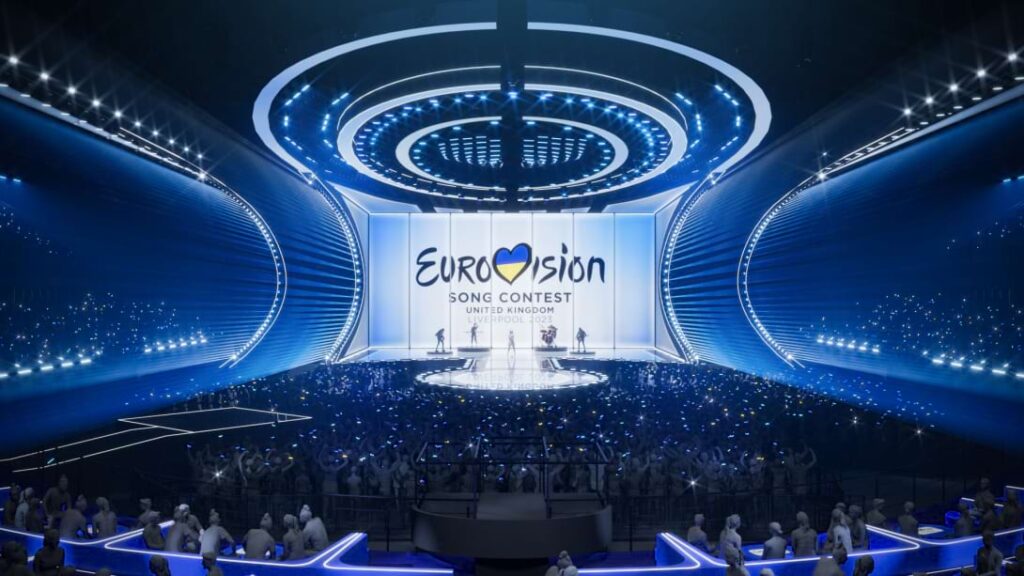 The Green Room will be placed in front of the stage in Liverpool. The stage has been designed by Julio Himede.
The 2023 Eurovision stage has been inspired by community, togetherness and unity.
Julio Himede says:
The architecture takes inspiration from a wide hug, opening its arms to Ukraine, the show's performers and guests from across the world. I focused on the cultural aspects and similarities between Ukraine, the UK and specifically Liverpool. From music, dance and art to architecture and poetry.'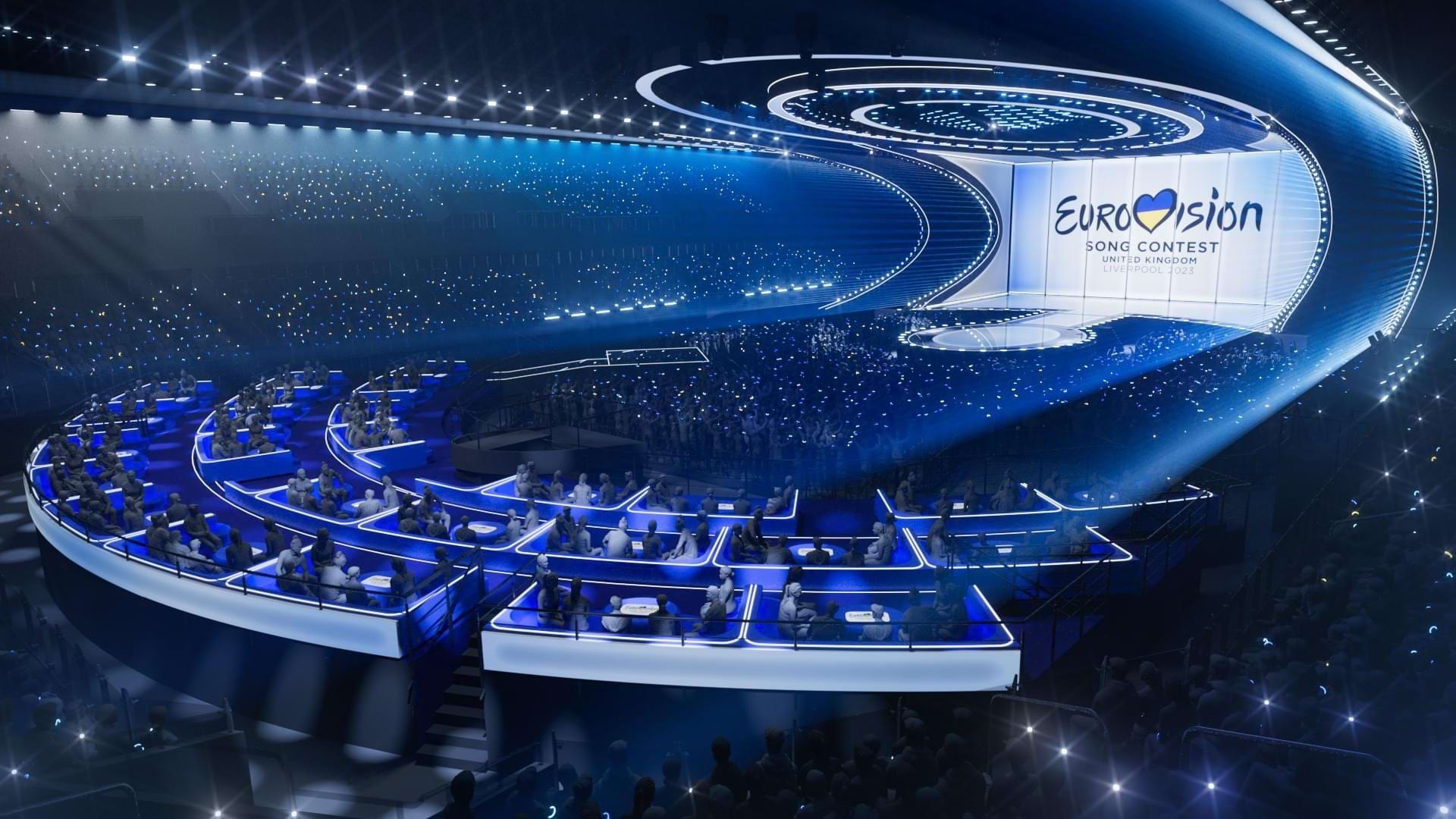 Julio adds:
It is our duty as designers to enhance performances through a compelling visual landscape, while capturing the heart and soul of the Eurovision Song Contest.

It's a thrill to know that such a diverse group of talented musicians will be performing on my stage. I've had a long history of being a fan of the show and as a young adult, I used to take notice of the impressive stage designs.

I am excited to celebrate the future winner and to pass the creative baton to the next country.
You can watch the stage in full swing below:
Andrew Cartmell (Eurovision 2023 Executive Producer/BBC) says:
We wanted a set design that people will remember for years.

It's so important to us that the delegations have the greatest possible space to work with. We wanted to give them a set that has lots of options for staging.

Julio is a joy to work with; he's creative with innovative designs. We reached out to him because he's got phenomenal credentials, so that we can all make this a fantastic set design for Liverpool 2023.
The BBC and EBU state the following regarding the Eurovision 2023 stage's dimensions:
Across more than 450 square metres of staging, this stunning set brings together another 220 square metres of independently moving and turning video screens, as well as over 700 video tiles integrated into the floor and more than 1500 metres of LED lights.
The 2023 Eurovision Song Contest will be held on 9, 11 and 13 May at the M&S Arena in Liverpool.
Source: BBC/EBU
Photo credit: BBC/EBU