The Aussies are gearing up for Eurovision 2020 from strength to strength, SBS, the Australian national broadcaster has unveiled two more Eurovsion: Australia Decides acts.
Mitch Tambo and iOTA will be joining Casey Donovan and Vanessa Amorosi at the second edition of the Australian Eurovision national final next February on the Gold Coast.
Australia is set to hold its second Eurovision national final on Saturday 7 February at the Gold Coast Exhibition and Convention Centre on the Gold Coast, Queensland. A total of 10 acts will fight for the golden ticket to Rotterdam during the live televised show.
The show will be co-produced by SBS and Blink TV Australia and will be hosted by radio host, presenter and music buff Myf Warhurst, and comedian Joel Creasey. Eurovision – Australia Decides is set showcase the best of Australian music and bring the nation closer to the Eurovision action.
Mitch Tambo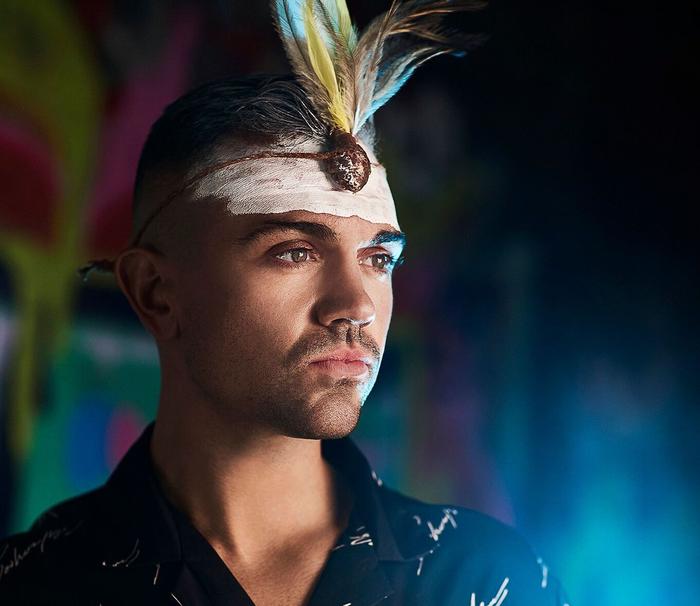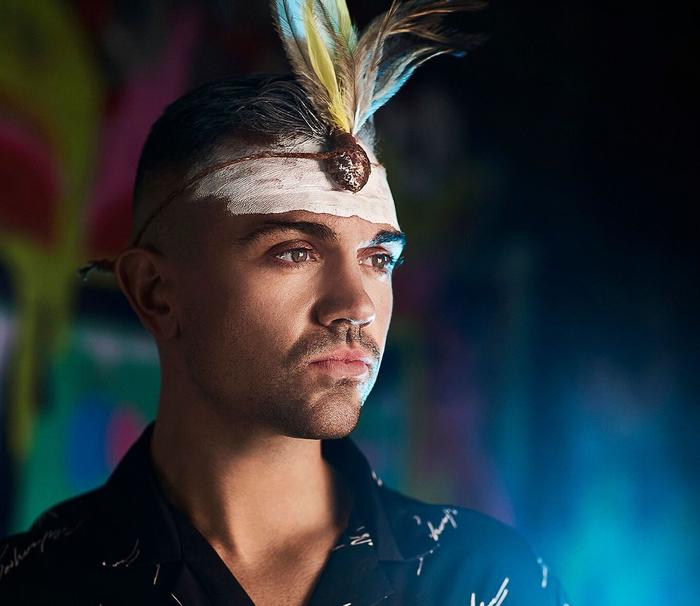 With a musical style that blends traditional sounds and language with contemporary beats and production, Mitch Tambo is a new voice for a generation seeking music that cuts across cultures.
Wearing his trademark headpiece of Dhinawan feathers and the crest of the Murray, a totem of his people, the Melbourne-based singer came to national attention earlier this year through a series of unforgettable live performances on Australia's Got Talent – including a moving in-language performance of John Farnham's You're the Voice.
Mitch Tambo says:
I'm thrilled to be part of Eurovision Australia Decides in 2020 and to get the chance to perform on the world's biggest stage

Eurovision songs often mix elements of traditional and contemporary sounds, which is exactly what I set out to do in my own music. Most importantly, it brings different cultures together all under the banner of music, which is a beautiful thing!
iOTA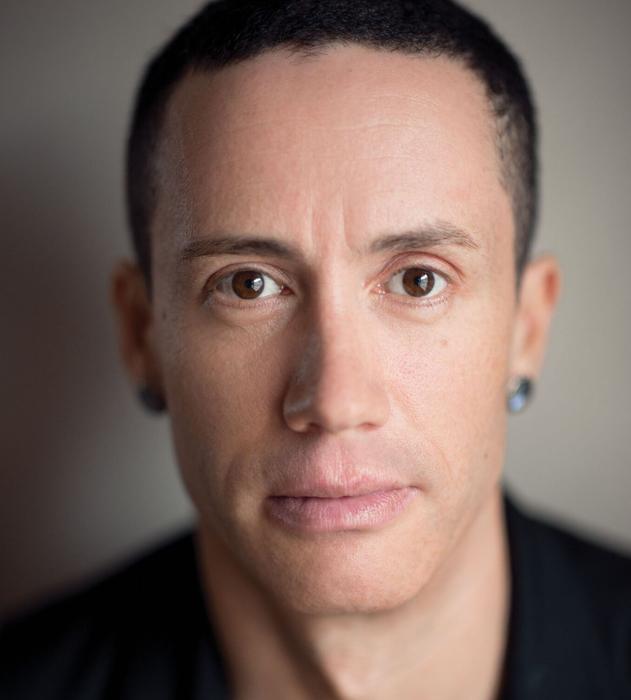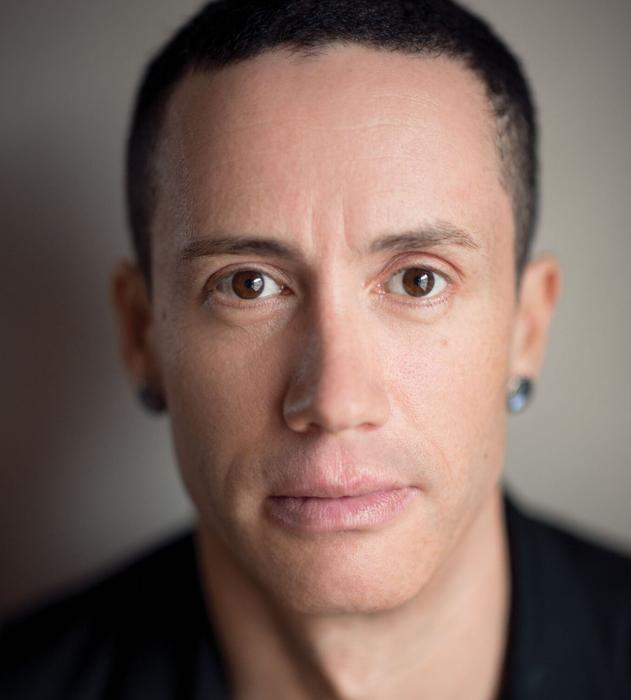 iOTA is a critically acclaimed singer/songwriter, stage and screen actor, writer, composer and voice-over artist. His stage career highlights include performances in Smoke & Mirrors, Hedwig & the Angry Inch and The Rocky Horror Show. iOTA has also appeared in films, Mad Max: Fury Road and The Great Gatsby and has released seven critically-acclaimed albums.
iOTA's unique and extraordinary talents have been recognised with an ARIA Award nomination for Best Album and four Helpmann Awards, as well as Green Room and Sydney Theatre Critics' Awards.
iOTA says:
I'm not your typical music competition kind of guy, but I am attracted to the Eurovision Song Contest for the colour and movement, music and performance, light and shade, creativity and self-expression, singing and working an audience.
Mr. Josh Martin (SBS Commissioning Editor for Entertainment) says:
We're thrilled to welcome Mitch and iOTA to this really exciting line-up. Together with Casey Donovan and Vanessa Amorosi, these four artists start to give fans an indication of the scale, diversity and raw creativity that will be at the heart of Eurovision – Australia Decides 2020. With six more acts still to announce, this is going to be an epic show!
Mr. Paul Clarke ( Australian Head of Delegation/ Creative Director Eurovision Australia Decides) says:
Mitch Tambo has 500-watt charisma in person, it's like meeting Robbie Williams. But most importantly, when he sings it's with great passion and inclusive spirit.
Regarding iOTA Paul Clarke adds:
We have a brilliant song and stage moment in mind with him, which I can promise will deliver plenty of drama, along with more than a touch of mischief and danger.
SBS is set to unveil the remaining 6 competing acts in the coming weeks.
Source: SBS Australia
Australia in Eurovision
Australia was invited to compete at the 2015 Eurovision Song Contest in Vienna, as a one off participation but the country embraced the competition with such enthusiasm that they have been invited to return every year since.
The Aussies achieved their best result in the contest in 2016 when Dami Im nearly walked away with the Grand Prix with her entry Sound of silence, placing 2nd in Stockholm.
Our neighbours down under have enjoyed much success in the competition having achieved four top 10 placings in their five year Eurovision history.
In 2019 the Aussies introduced a full fledged national final Eurovision: Australia Decides on the Gold Coast in order to select their Eurovision hopeful and song for Tel Aviv. Kate Miller-Heidke was crowned the winner of the very first Australian national final with her entry Zero Gravity. Kate flew the Aussie flag at the 2019 Eurovision Song Contest in Tel Aviv, achieving an honorable 9th place in the Grand Final.
ESCToday is growing and always looks for new members to join our team! Feel free to drop us a line if you're interested! Use the
Contact Us page
or send us an email at
[email protected]
!