NRK, the Norwegian national broadcaster, has announced today that the MGP Grand Final will be moving outside of Oslo for the first time in 31 years. We will be heading up north to Trondheim for the upcoming 2020 Melodi Grand Prix.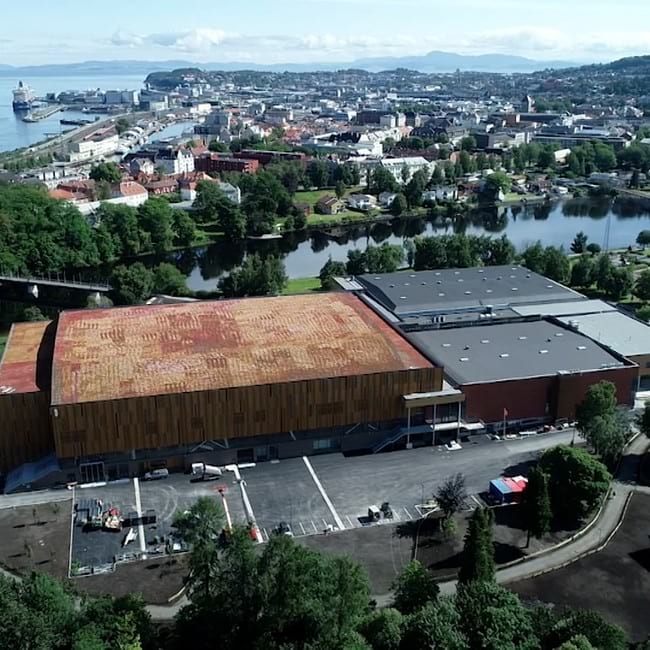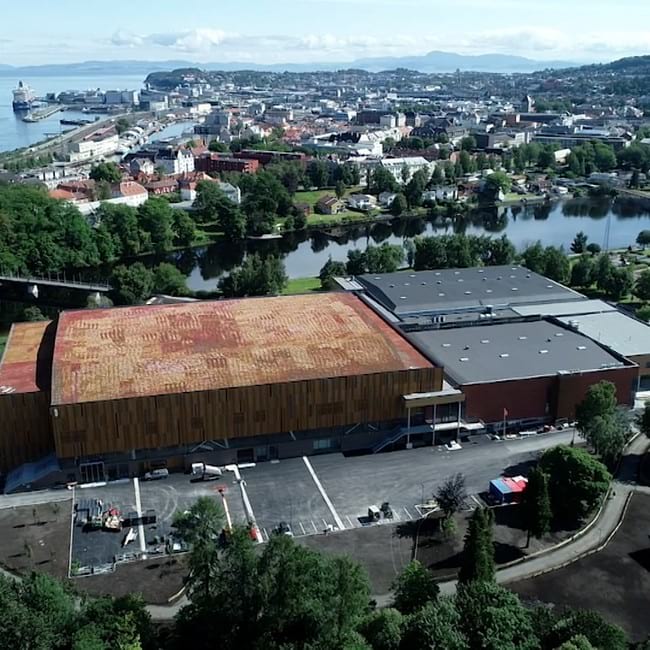 The 2020 Norwegian national final will be held on Saturday 15 February at the Trondheim Spektrum with 7,000 spectators expected to attend.  A total of 10 acts will battle for the golden ticket to Rotterdam ( 5 pre-qualified/ 5 selected via the semi-finals).
The 2020 Norwegian national selection will consist of a total of 6 televised shows ( 5 semi-finals and a Grand Final).
Before the Grand Final in Trondheim, five regional semi- finals will be held with artists from Northern Norway, Central Norway, Western Norway, Eastern Norway and Southern Norway battling for a ticket to the Grand Final.

In each semi-final four acts will battle for a ticket to the Grand Final via duels, the Norwegian audience will select one of them to proceed to the Grand Final.

The five shows preceeding the Grand Final will be held at the H3 Arena in Fornebu, Oslo. The semifinals are set to kick off on Saturday 11 January and will be broadcaster every Saturday on NRK 1.
Stig Karlsen (Head of Norwegian Delegation/ MGP 2020 Producer) says:
We are excited to take the national final to Trondheim next year. We hope the people of Trondheim are ready to create a massive celebration for everyone, near the middle of our sprawling country.

We've gone through 800 songs and been in contact with many artists. Five are directly qualified, and in the end we will have 10 finalists who will fight to represent Norway in the Eurovision Song Contest in Rotterdam in May 2020.

I can promise you great songs, amazing artists, pyrotechnics, confetti, fabulous hosts and everything you expect from MGP. And of course, we are so happy to welcome KEiiNO back to perform after the incredible year they've had.
The 2020 Norwegian Eurovision entry and act will be determined via a 100% televoting deliberation.  Tickets for the shows will go on sale on Thursday 14 November.
MGP 2020 Timeline
14/11/2019- MGP 2020 Tickets Sale Kick off

12/2019- MGP 2020 Hosts Revealed

03/01/2020- Press Conference to unveil 5 pre-qualified acts

11/01/2020- MGP 2020 Semi-final 1  (Southern Norway)

18/01/2020- MGP 2020 Semi-final 2 (Eastern Norway)

25/01/2020- MGP 2020 Semi-final 3 (Central Norway)

01/02/2020- MGP 2020 Semi-final 4 ( Western Norway)

08/02/2020- MGP 2020 Semi-final 5 (Northern Norway)

15/02/2020- MGP Grand Final

Source: NRK
Norway in Eurovision
Norway debuted at the Eurovision Song Contest in 1960 and has won the competition thrice: 1985 (Bobbysocks), 1995 (Secret Garden) and 2009 (Alexander Rybak).
The Nordic country has successfully hosted the competition thrice, once in Bergen and twice in Oslo and has partaken in Europe's favorite television show 58 times.
In 2019 Norway was represented by KEiiNO at the Eurovision Song Contest in Tel Aviv, the trio won the public televoting and finished overall 6th in the Grand Final with their mega hit 'Spirit of the night'.
ESCToday is growing and always looks for new members to join our team! Feel free to drop us a line if you're interested! Use the
Contact Us page
or send us an email at
[email protected]
!