KAN, the Israeli national broadcaster, confirmed yesterday during a special press conference that the 1978 Israeli Eurovision winner will be the Israeli spokesperson during the voting sequence at the forthcoming 2019 Eurovision Song Contest.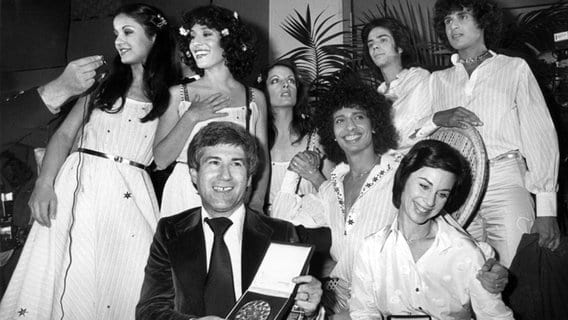 Izhar Cohen is the first Israeli Eurovision winner, having represented Israel at the 1978 Eurovision Song Contest with Alpha Beta and their epic entry A ba ni bi. Thanks to Izhar's victory in Paris, Israel got the chance to host the Eurovision Song Contest for the very first time in 1979 when Jerusalem welcomed the ESC bandwagon for the very first time.
Izhar returned to Eurovision in 1985 with Ole Ole, another classic Israeli Eurovision entry. This time he achieved a respectable 5th placing in the competition, which was held in Goteborg, Sweden.
He tried to represent Israel again in 1987 and 1996 having competed in the Israeli national final Kdam Eurovision but to no avail.
This year Izhar Cohen will be back on the Eurovision stage once again, he will read out the Israeli jury results during the voting sequence at the 2019 Eurovision Song Contest Grand Final in Tel Aviv.
The 2019 Eurovision Song Contest is scheduled to be held on 14, 10 and 18 May at the Expo Tel Aviv in Tel Aviv, Israel.
ESCToday is growing and always looks for new members to join our team! Feel free to drop us a line if you're interested! Use the
Contact Us page
or send us an email at
[email protected]
!