The Croatian delegation, Roko's so-called "Dream Team" have started revealing the first details of Roko's performance at the Eurovision Song Contest 2019.
The first information we know is about two dancers who will be joining Roko on stage. Endi Schrötter. The 21-year-old, who hails from the Croatian town of Pakrac, has been dubbed the 'Croatian Justin Bieber'. He is in his final year of Contemporary Dance Studies at the Academy of Dramatic Art in Zagreb, and has won many awards for his dance performances.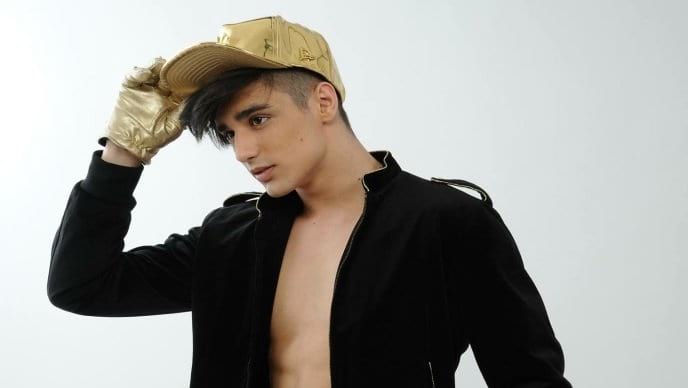 To perform at Eurovision for my homeland, in front of over 200 million viewers for me is a dream come true and a crowning moment in my career! With great joy, I accepted the invitation of HRT to perform to Roko's song, and for me this is a huge artistic challenge.

Dance and music are the rhythm of my life; through them I create, dream, feel, see, hear, enjoy and live life! I am looking forward to my role on the Eurovision stage and what it will be – a secret for the time being!

In any case, the writers, in collaboration with top choreographer Leo Mujić, have created a great concept that will win over the audience all across Europe, I do not doubt it, and I can hardly wait to fly to Tel Aviv and perform on that grand stage in an event that provides the highest production standards! Everything you can dream of, you can accomplish it!
Endi is making his debut on the Eurovision stage, but he previously starred in Jacques Houdek's official video for his Eurovision entry My friend in 2017.
The second confirmed dancer joining Roko Blažević and Endi on stage is Brazilian-born Diego Amador Homem de Siqueira Silva (shortened to Diego Siqueira).
The 30-year-old has been a permanent Croatian resident for the past nine years, and has an interest in hip-hop culture. He has performed and choreographed performances all over the world (Germany, Finland, England, Italy and Brazil), dancing in numerous dance styles and today he teaches dance at four dance studios in Zagreb, training over a hundred dancers.
Since learning that I will dance at Eurovision, I have been impatiently counting the days until I leave for Tel Aviv! Croatia is my new home, here I live for nine years and adore this beautiful country and its people. I thank HRT and the DREAM team who trust me to do this, and I am honoured to perform as a dancer with Croatian representative Roko.

I promise I will do my best to make this wonderful music story through the medium of dance as best as I can. We are a great team, I'm glad that Croatia in Eurovision is sending youth, courage, honesty and great talent – I'm sure it can not go unnoticed! Hopefully we will win, Croatian-Brazilian combination is surely a win!
Roko gives his opinion on the dancers and speaks of the concept of his performance:
It is a real pleasure to prepare this act with the support of such artists. Endi and Diego are exorbitant dancers, performers of invaluable on-stage experience and unbelievable dance energy. I'm happy that I will not be alone on the stage and that our performers will enrich the concept.

In addition, we are great friends, we have the right support and can now say that we are working as a real family, and team spirit is so important. The preparations are in full swing, we are working intensely on upgrading our performance and we take every tip given by our choreographer Lea Mujić. This is an experience that you remember your whole life, you do not represent your country everyday.
Head of the Croatian Delegation, Elizabeth Homsi, says that all the activities are carefully planned to the slightest detail, and this will be seen on the stage in Tel Aviv:
I'm proud of the fact that beside Roko, two other young souls are part of our team. Both are wonderful and valuable associates and colleagues. I am particularly pleased to see that Croatia will be one of the youngest competitors – they deserve it with their resignation and longstanding work, and in this way send a positive message and strengthen the vision and mission of our song – dreams come true!
Croatia will compete with Roko Blažević and his song The dream. They will perform in the second semi-final on Thursday 16th May, in the tenth position.
ESCToday is growing and always looks for new members to join our team! Feel free to drop us a line if you're interested! Use the
Contact Us page
or send us an email at
[email protected]
!