It's going to be 10 entries that will battle for Slovenia's representation in Tel Aviv. As with every year, the country's broadcaster RTVSLO opted for holding their annual national selection event EMA, which will crown the country's act for Eurovision 2019! 
Running order determined
Following the broadcaster's official announcement on who are the 10 artists participating at this year's event and their song titles, it's time we got to know the running order of their appearance in the final evening:
Kim – Rhythm back to you
Renata Mohorič – Three bridges
René – Ne poveš
Fed Horses – Ti ne poznaš konjev
Ula Ložar – Fridays
Lumberjack – Lepote Dna
Okustični – Metulji plešejo
Inmate – Atma
Zala Kralj & Gašper Šantl – Sebi
Raiven – Kaos
You may get to know better all 10 acts here, as well as through the event's official YouTube channel.
Ajda Smrekar is hosting
Apart from the show's running order, we're finding out that this year's EMA hosting will be featured by a female presence. The show will be hosted by Ajda Smrekar, who is a very famous actress in her country and has starred in numerous television programmes and theatrical plays.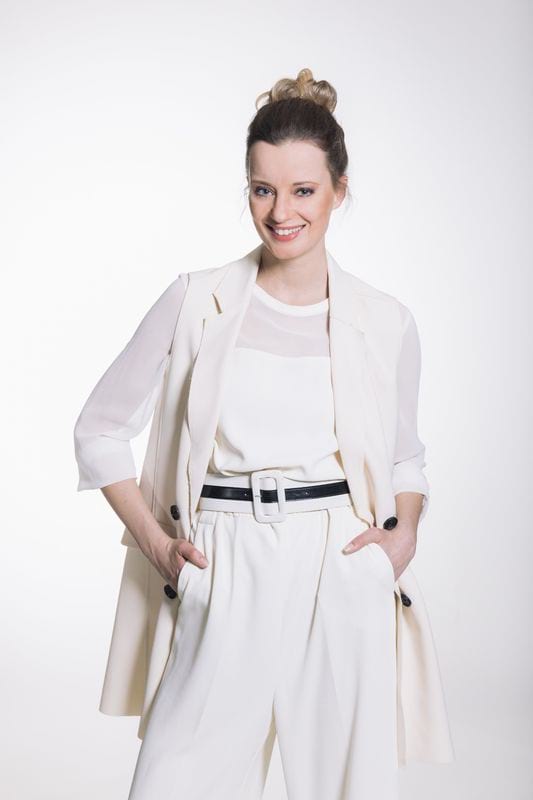 EMA has always been a special event for me, which gathers all generations together and pinned us in front of the television screens. Each one has his favorite and the fervent winds for them.

My thought that this year I will be hosting EMA speeds my heartbeat. This evening will be special for me, because I will not play any role on stage, but I will be myself with the task of taking you through the evening where we will choose the best among ten different and colorful songs and send it with pride in the promised land.
The event is going to take place on 16 February at 20:00 CET at Studio 1 of RTVSLO.
Slovenia at Eurovision
Slovenia entered the Eurovision house in 1993 and has participated 24 times since. The country has ended up within the Top 10 twice, finishing 7th on both occassions (1995, 2001). This has been their best result to date.
Last year, the winner of their national selection show EMA was the successful pop singer and songwriter Lea Sirk, who went on to represent the country in Lisbon, with her song Hvala, ne! (No, thanks!). Following two consecutive semi-final eliminations, Slovenia managed to qualify to the Grand Final, where it placed 22nd with 64 points in total.
The 64th Eurovision Song Contest will take place on 14, 16 and 18 May at the EXPO Tel Aviv in Tel Aviv, Israel. The contest will be hosted by Bar Refaeli, Assi Azar, Lucy Ayoub and Erez Tal.
ESCToday is growing and always looks for new members to join our team! Feel free to drop us a line if you're interested! Use the
Contact Us page
or send us an email at
[email protected]
!