The 2018 Cypriot Eurovision hopeful, Eleni Foureira, has taken Spain by storm with Fuego and is currently hitting the Spanish dancefloors with her latest hit Tomame. The Greek queen will be performing tonight at the annual Los 40 Music Awards.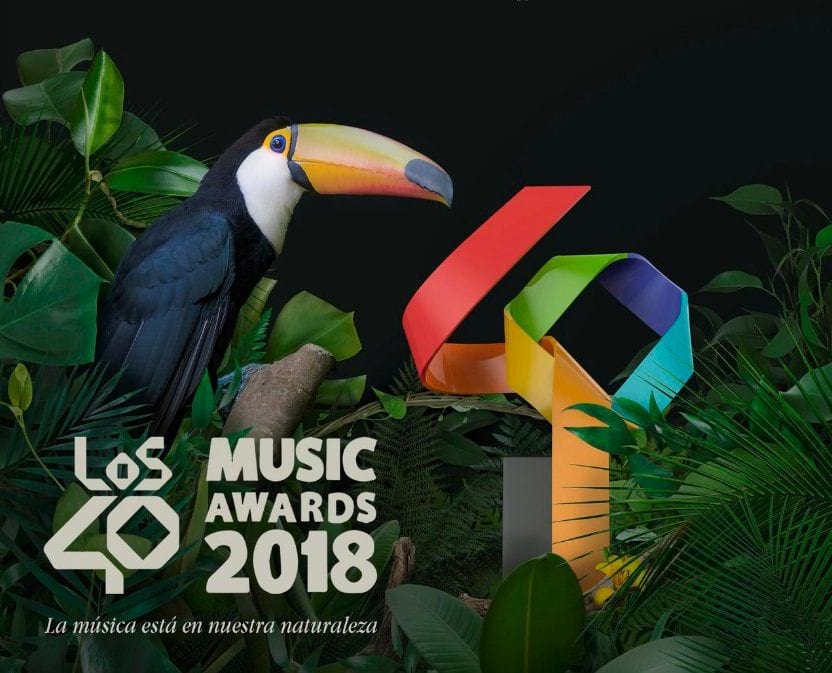 Eleni Foureira will be gracing the 2018 Los 40 Music Awards in Madrid tonight where she is set the stage on Fuego with her magnetism and energy. Fuego has become a massive hit in Spain going double platinum and winning the hearts of the Spanish nation. Eleni has been shuttling between Greece and Spain since her Eurovision experience in Lisbon attending and peforming at various events and concerts in Spain.
How to watch?
The Los 40 Music Awards will be held at the Wizink Centre in Madrid and will broadcast live the following channels from 20:00 CEST:
About the show
Los 40 Music Awards will be hosted by Tony Aguilar (Spanish Eurovision commentator), Cristina Boscá  and Dani Moreno.
Many Spanish and internationally acclaimed artists will be attending the show and performing  tonight:  Dua Lipa, David Guetta, Bebe Rexha, Melendi, Pablo Alborán, Anne-Marie, Dani Martín, Piso 21, Sofía Reyes, Bazzi, David Bisbal, Tom Walker, Malú, Pablo López, Aitana, Ana Guerra and Eleni Foureira.
Ana Guerra and Aitana (OT2017) are both nominated in the Best Artist/Newcomer Act of the Year category award and their Spanish national final entry Lo malo is nominated in the Best Song of the Year category.
David Bisbal (OT 2001) competed in the 2002 Spanish national final with Corazon latino, which placed 2nd in the competition. David flew to Tallin and was Rosa's backing vocalist at the 2002 Eurovision Song Contest. He is nominated for the Golden Music Award tonight.