Netta goes to north! While her tour around Europe after her epic victory at the Eurovision Song Contest 2018 is underway, it was earlier announced that the Israeli singer is going to travel up there to Sweden, in order to appear at the annual summer music event Allsång på Skansen.
Her performance will take place on 31 July in Stockholm, during the event's 6th show, hosted by the 2014 Eurovision entrant Sanna Nielsen. Thus, Netta is joining several former Swedish Eurostars at this annual party, singing her winning entry Toy, along with her characteristic looper machine. You may find out which Eurostars will be performing at each show here.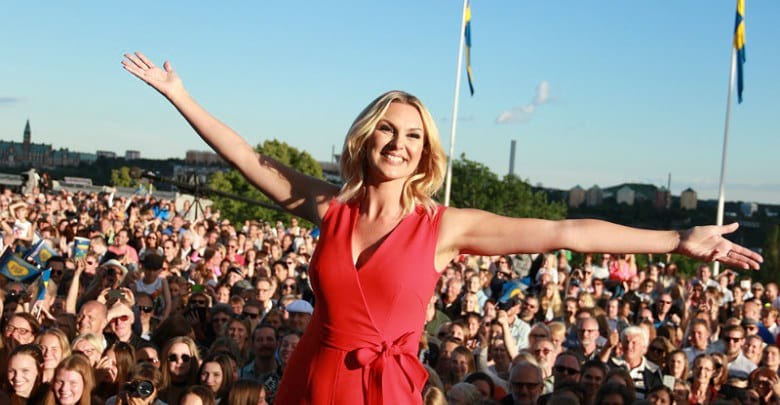 On an interview for the Swedish tabloid newspaper Aftonbladet about her upcoming performance, Netta revealed that she has watched videos from the show and that it feels great for her to become part of it very soon.
It feels great. I've seen clips from when Loreen was in that show and Zara Larsson as well. It looks so beautiful, I'm really looking forward to bringing my looper and appearing there.
Apart from her appearance at the long-term event, Netta is also going to perform at the Stockholm Pride on the following day, 1 August.
New music is coming!
More exciting news! We might have enjoyed and danced a lot with Toy, which led her to the Eurovision top, but now it's time we listened to her next hit! As Netta also revealed, her brand new song is expected to be released by the end of the summer, with the preparations for it being in full swing. Netta said:
Everything is so crazy right now, but I think we will release the next song very soon. Now, this summer if nothing goes wrong. We are working hard on it, it is a very very happy, a real party song and I want for you to listen to it all.
When asked for the song's title, she laughed and refused to disclose further details, while she said:
I can't reveal it yet. But I hope you will all love it!
With a total of 529 points, Netta won the Eurovision Song Contest 2018 in Lisbon. Therefore, next year's 64th Eurovision edition will be held in Israel. The host city and dates of the event are expected to be unveiled by September.
ESCToday is growing and always looks for new members to join our team! Feel free to drop us a line if you're interested! Use the
Contact Us page
or send us an email at
[email protected]
!