France is now officially confirmed to compete at the 2019 Eurovision Song Contest! But who will represent the nation in Israel next year? The country's national broadcaster has today opened applications for the nation's returning national selection process, Destination Eurovision 2019.
France's successful national selection, Destination Eurovision, is ready to make its return for the 2019 Eurovision Song Contest, with the French national broadcaster – France 2 – officially opening applications for the 2019 edition of the competition.
Submissions are now open, with applicants having until the 30 November 2018 to submit their entries to the broadcaster in order to be assessed for the selection.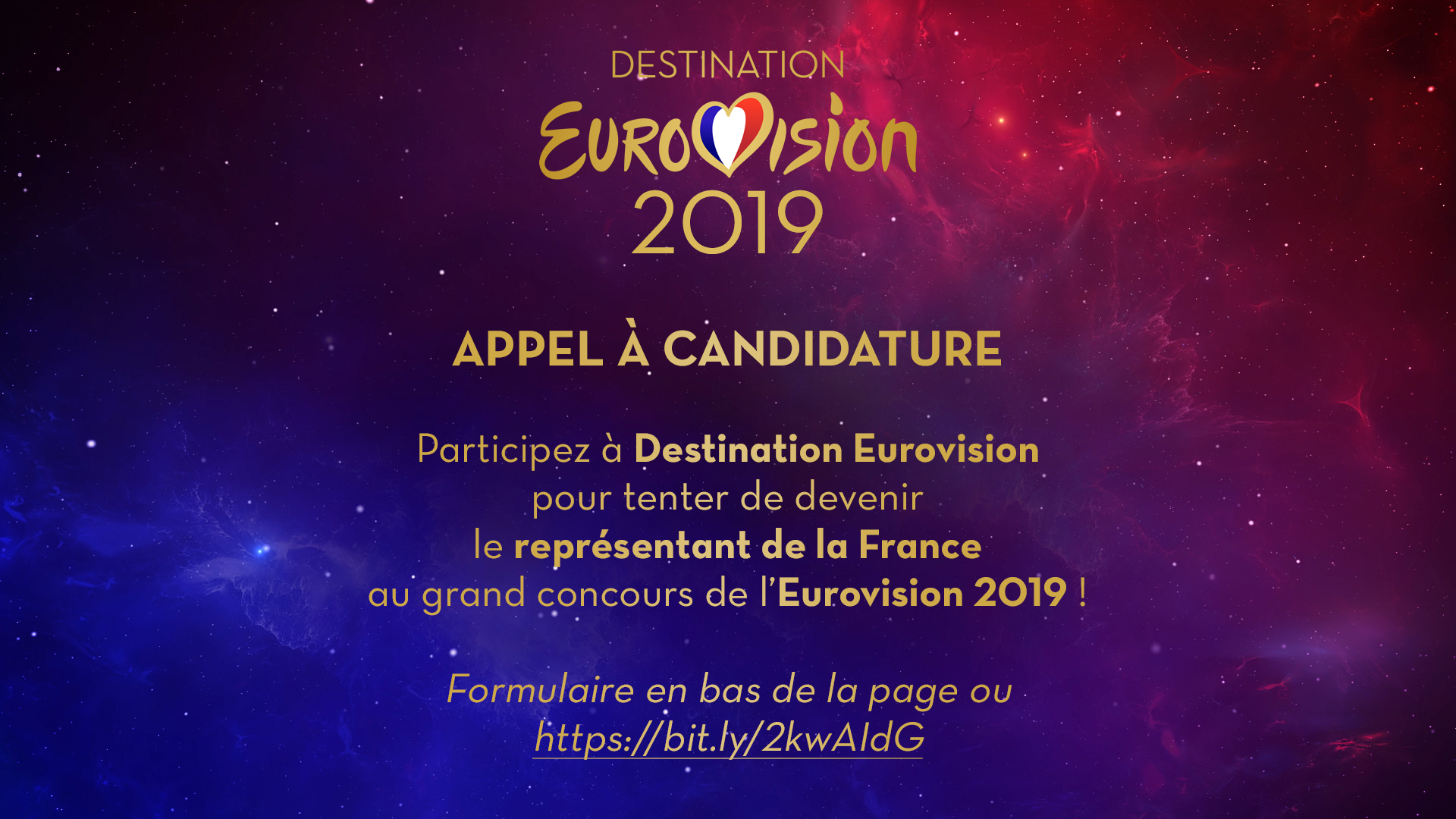 Rules for participation
A full set of rules and regulations for Destination Eurovision 2019 can be found via the official FranceTV website, however here are the main rules for participation:
The song must not be published before the 1 September 2018;
The song much not have been made commercially available prior to the competition;
A maximum of 6 artists can perform onstage in the competition (complying with Eurovision rules);
Composers can either be national or international, but must be registered with SACEM or any other equivalent collective society.
Applications can be submitted via the official FranceTV website, where you can find out all of the necessary details for each potential submission.
Earlier this year, Madame Monsieur was selected via the country's national selection in order to represent the nation at the 2018 Eurovision Song Contest. With their entry Mercy, the duo finished in 13th position at the final of the event, receiving a combined total of 173 points.
ESCToday is growing and always looks for new members to join our team! Feel free to drop us a line if you're interested! Use the
Contact Us page
or send us an email at
[email protected]
!