ESCToday in collaboration with Urban Adventures brings you the Discover Lisbon series of articles in order to introduce you to the 2018 Eurovision host city Lisbon. Today we bring a concise foodies guide of the 2018 Eurovision host city. Let's check out where to dine and wine in Lisbon!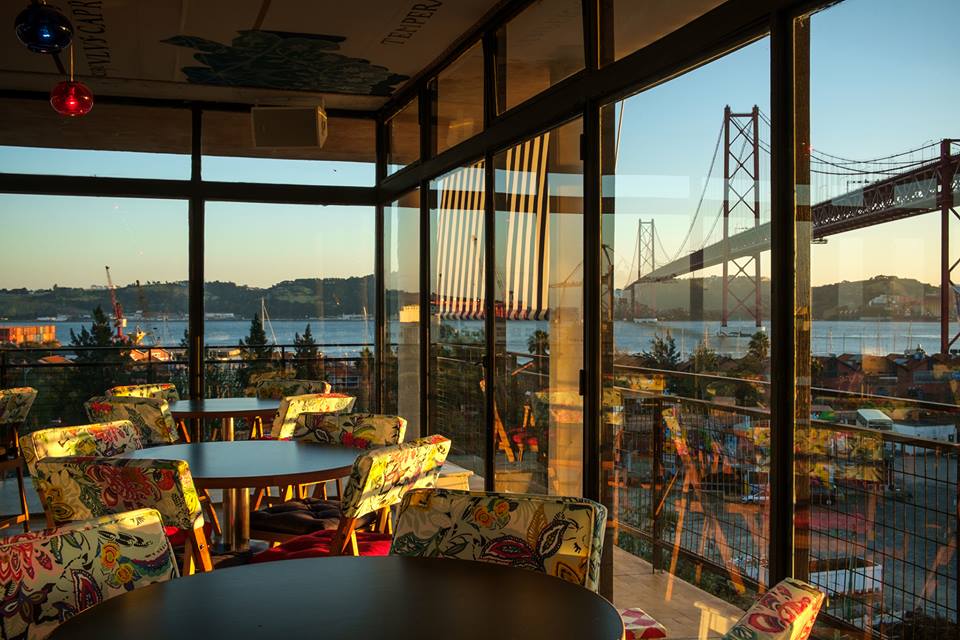 Thanks to a mix of never-ending stories, vibrant culture, and amazing scenery, it's impossible for travellers not to fall in love with Portugal. And the capital, Lisbon, located on the right bank of Tejo River and known for its secular monuments, offers splendid light and belvederes, and mesermises all visitors.
But apart from its beauty, Lisbon is also a foodie's paradise and the choices here are endless. The city is full of diversity and innovation, from the most traditional of cuisine to new and creative approaches to flavours.
So if you're coming to Lisbon, embrace your inner foodie and get ready to unlock your senses. To aid you in navigating all the choices, we've rounded up some handy tips to help you discover the best and most unexpected places for food and drink in the city.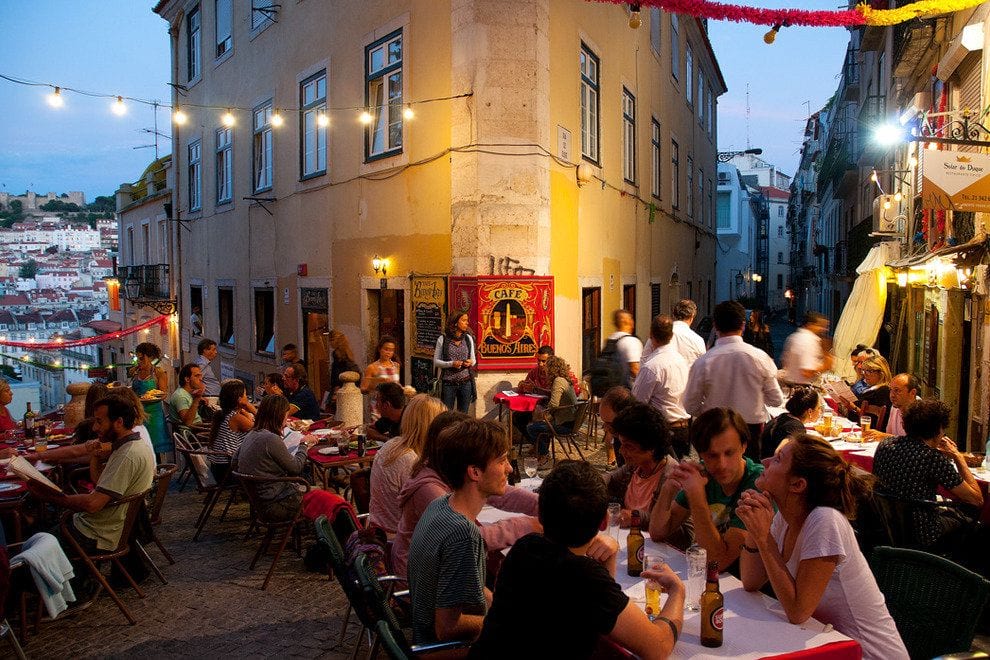 Tap into local craft beer
Besides its phenomenal cuisine and wine, Portugal is also known for its beer, and locals are finally embracing the craft brewing business. The most common industrial beers, like Sagres or Super Bock, are no longer the top choices in every bar. Nowadays, you have plenty of spots to find a variety of craft selections.
Duque Brewpub is known for being the first brew pub in the city. Amid its cosy and polished interior, you can taste a variety of Portuguese craft beers as well as the pub's own craft beer brews.
Over a Cerveteca Lisboa, you can try a mix of American, European, and Portuguese craft beers, in a casual but picturesque atmosphere. The variety of flavours, textures, and origins is so carefully chosen here that we can assure you there's a beer for every taste.
You can also try a menu with more than 250 beers and a vintage atmosphere at Lisbeer. It's the perfect spot to discover different styles of beers from any country.
Chimera Brewpub, unlike the previous spots, is located outside the city centre, in Alcântara. It's known not only for its 12 different styles of beer, but also for bringing a mix of history and modernity to its location — it's inside a converted 18th-century carriage tunnel, which leads to Necessidades Palace.
Last, but not least, big-name craft beer brands like Dois Corvos and 8ª Colina let you taste their beers directly from their brew houses. Taste the most iconic Portuguese craft beers from the places where they're made!
Treat your sweet tooth at these cafés and bakeries
You've got no shortage of delicacies in Lisbon, from craft coffee to fabulous pastry delights. You'll be amazed by all the flavours available at any time of the day, so get ready for your sugar fix, right in the heart of the city centre.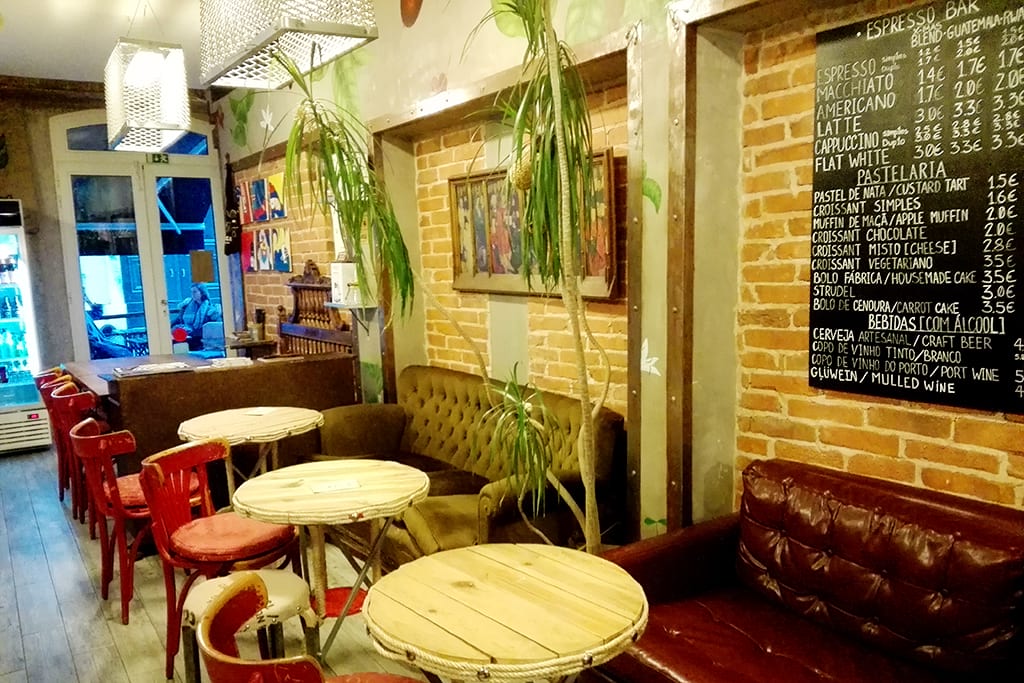 At Fábrica Coffee Roasters, the coffee beans come from Brazil, Colombia, and Ethiopia, and are all roasted and ground on-site. You can also try some small pastries and light meals, all served in a retro environment that will not disappoint.
Fábrica Lisboa is a bakery that creates all of its deliciousness right at home. The decor is entirely made of antique pieces, from vintage scales and kitchenware to a 1950's Portuguese coffee machine. Croissants are their specialty, so make sure you try one.
Montana Lisboa Café is located just behind the Cais do Sodré Station and near Tejo River. It's known for its innovative light meals and its urban art atmosphere. You can stay in the cosy outdoor area, with amazing views to the river, or you just can stay inside and be surrounded by all the artwork on display.
If you're looking for something a little more traditional, we recommend you head to Pastelaria de São Roque, known for its marbled interior and exquisite tiles, or Padaria Portuguesa, known for its famous Pão de Deus — a famous coconut-covered pastry.
Find your perfect meal at an epic restaurant
From traditional to the most cutting-edge gastronomy, you'll have never-ending choices for restaurant options in Lisbon.
Damas, located in the Graça neighbourhood, is a good option if you want to taste a range of delicious tapas, drink a glass of wine, or listen to a live concert.
If you want to taste the best of Portuguese cuisine, we recommend Solar dos Presuntos and Sinal Vermelho, both located in the city centre.
Zé Varunca is a good option for trying some typical delicacies and it's located in the Bairro Alto neighbourhood. The place is known for its warm and cosy atmosphere, as well as its traditional decor and cuisine from the Alentejo region.
You can also try some edgy Portuguese cuisine in the heart of the Chiado neighbourhood, at Bairro do Avillez, with its signature dish from Portuguese top chef Avillez. IBO, located in Cais do Sodré, and Chapitô, close to the S. Jorge Castle walls with an amazing view over the city, are also good options if you're looking for a fancy bite.
Finally, if you are looking for a vegetarian option, go to the Príncipe Real neighbourhood and try some traditional Portuguese food with a vegetarian twist at Terra.
Toss in some culture with your meal
If you're looking for more than just food, then Lisbon has a few options where culture, cuisine, and music are all combined in one place.
LX Factory is located in Alcântara in an old industrial area, by Tejo River. It's a giant atelier where you can discover trendy restaurants, design shops, art, and even concert halls. We recommend you try Rio Maravilha, A Praça, Cantina LX, and Bosq Club.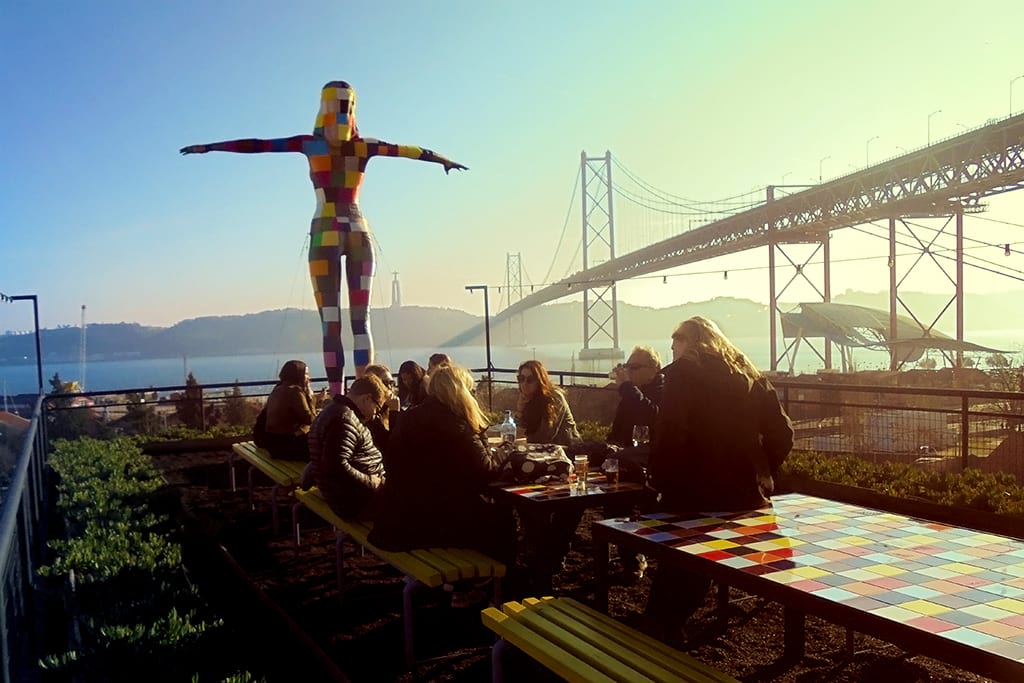 Right next to this urban hub you'll find Village Underground Lisboa. It has a unique architectural design, made from shipping containers and double-decker buses. Inside this structure, you'll find co-working spaces, a café, and even a conference room. It's also a main stage for concerts, workshops, art exhibitions, and other cultural activities.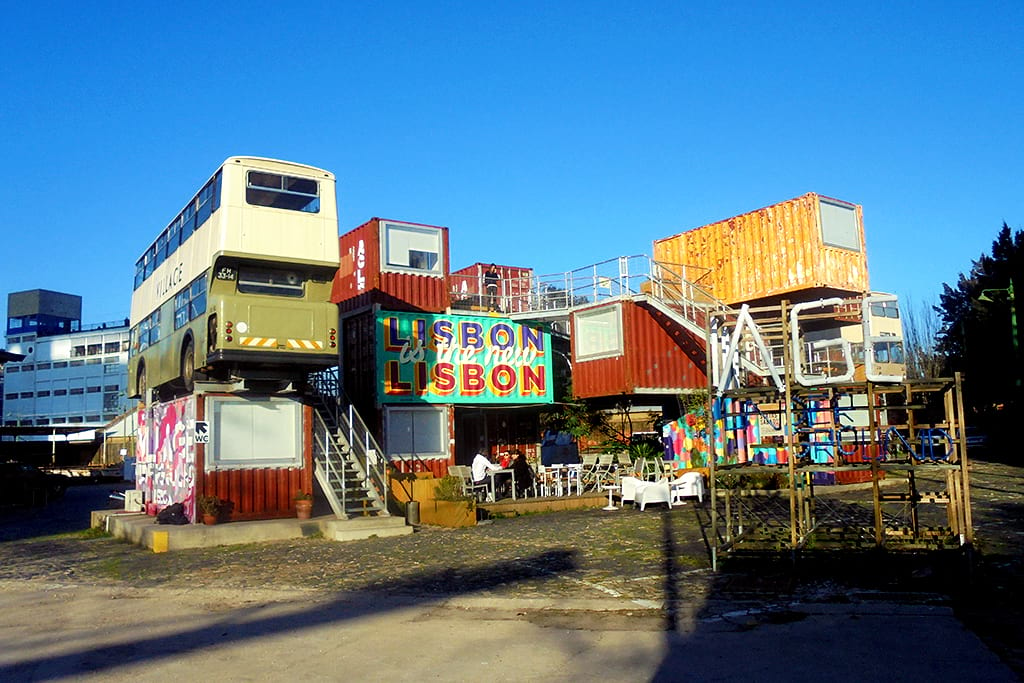 Fábrica Braço de Prata is also located in an industrial area, in Marvila. With its dynamic program of cultural events, it's a great spot to get in touch with local artists.
In the city centre, you can also discover the perfect combination of culture and creativity. At the 18th-century renewed and glamorous Palácio Chiado, you can discover unique gastronomic experiences in each room and a varied cultural program.
Embaixada LX is a good option if you're looking for a surprising and timeless blend of history, glamour, and cuisine. In this new-Arabian palace from the 19th century, you'll find a variety of restaurants, a shopping gallery, and even a gin bar. We recommend you visit Atalho Real and Gin Lovers.
Time Out Market Lisboa, also known as Mercado da Ribeira, is the main food market of the city. It was taken over by Time Out Lisboa magazine in 2014 and since then, the whole market has gained a refreshing and rich concept: offering the best traditional and local products as well as a food court where you can find the most famous chefs and restaurants from the capital.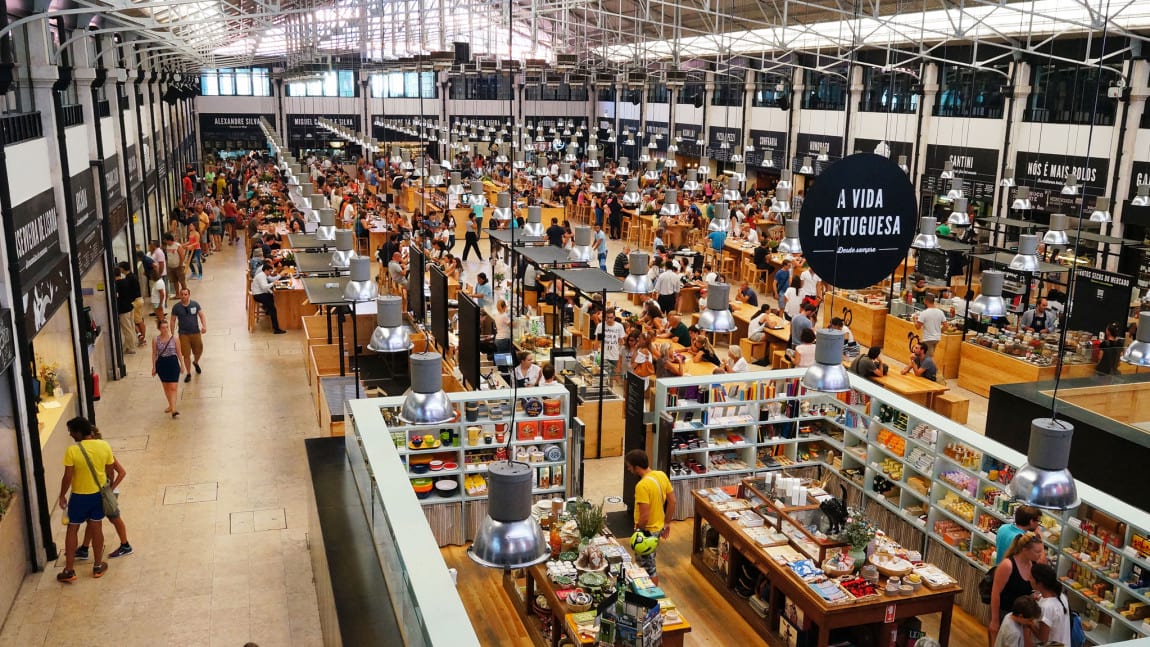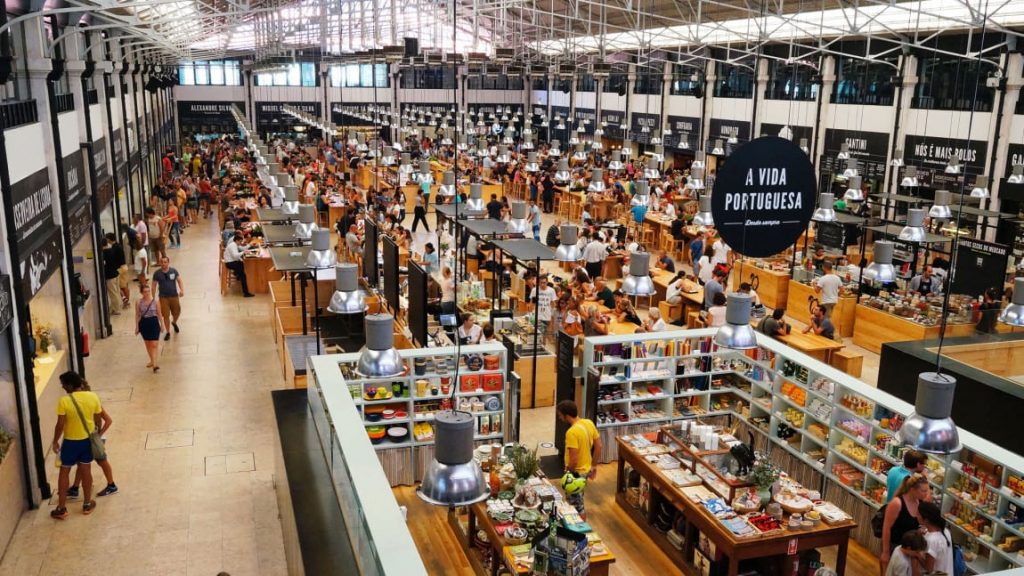 Bom apetite! Enjoy the aunthentic Portuguese cuisine when in Lisboa!
ESCToday is growing and always looks for new members to join our team! Feel free to drop us a line if you're interested! Use the
Contact Us page
or send us an email at
[email protected]
!