RTP, the Portuguese national broadcaster is gearing up for the forthcoming 2018 Eurovision Song Contest. With circa 10 days left for the first rehearsals to kick off at Altice Arena the broadcaster has released further footage on the stage construction during last night's evening news.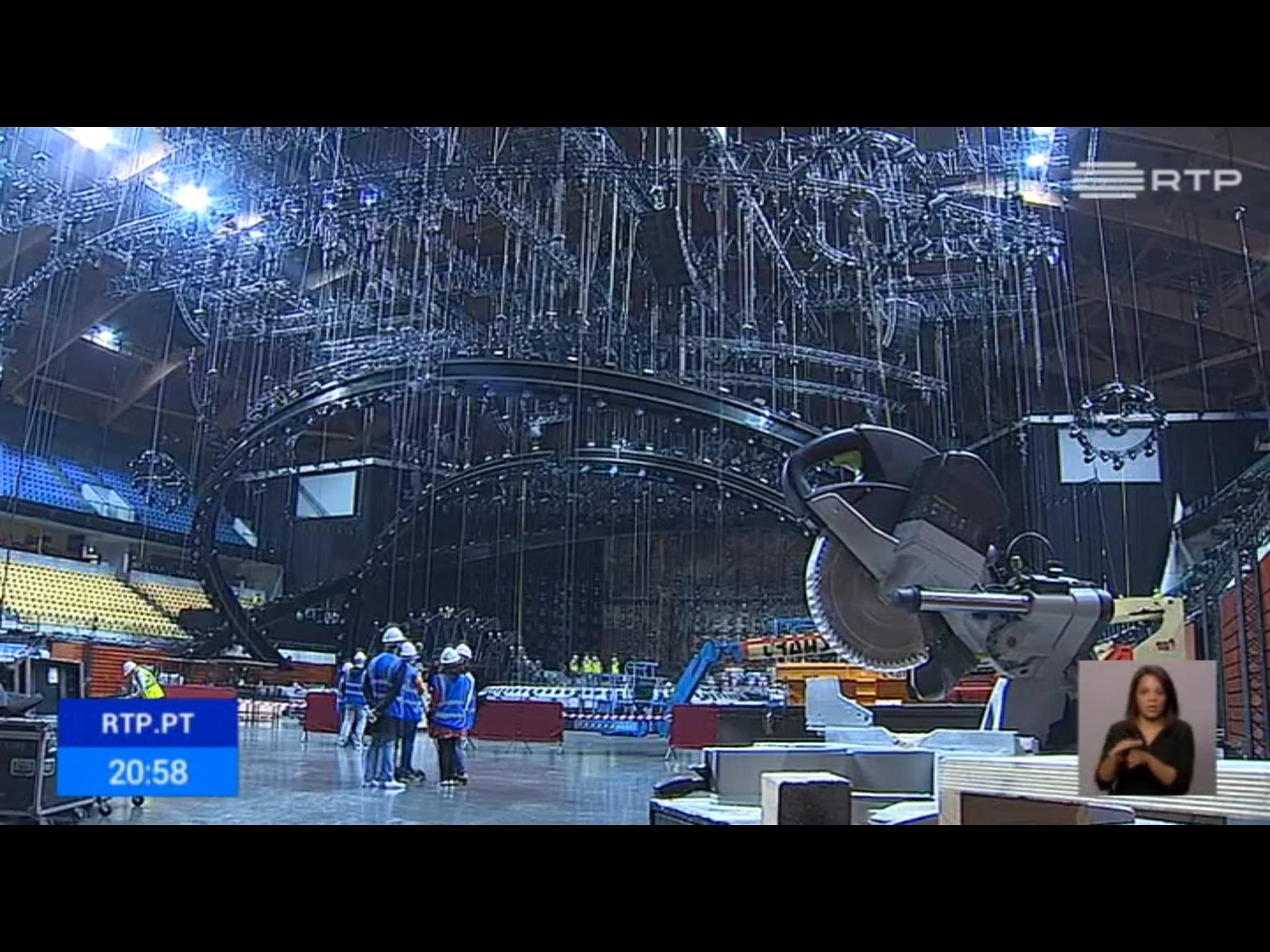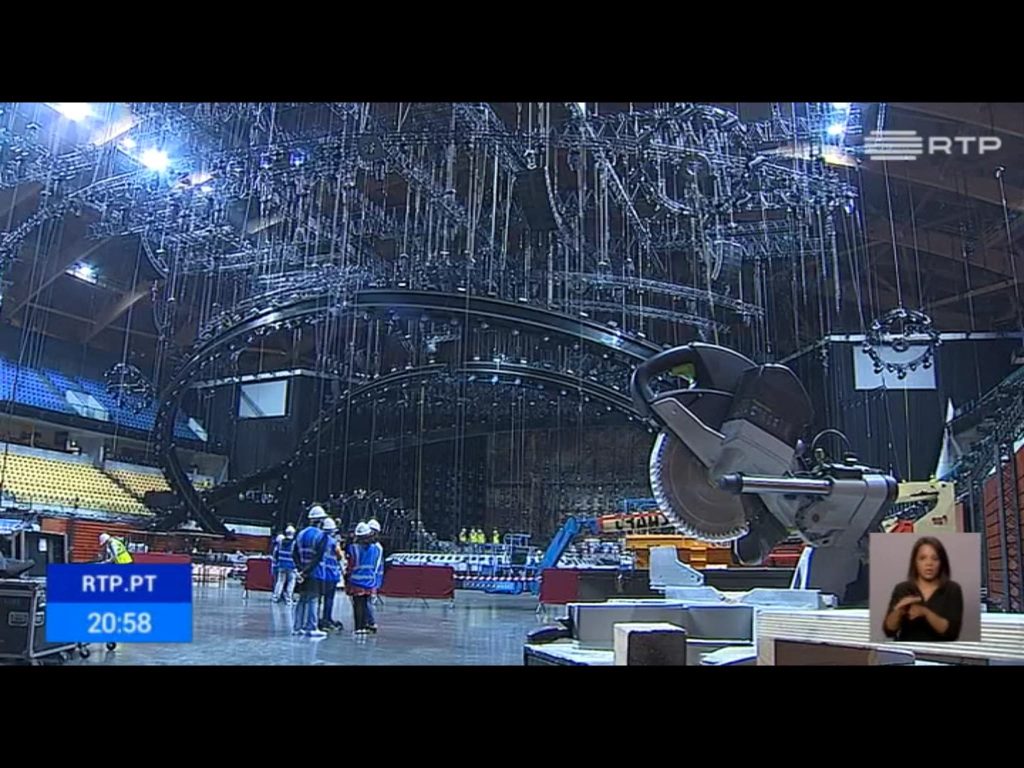 Carla Bugalho sheds more light on the Eurovision stage
Ms. Carla Bugalho (Executive Producer of Eurovision 2018) visited the Eurovision venue yesterday in order to overseee the stage constrution at Altice Arena. RTP's Telejornal (Evening News) caught up with Carla last evening and revealed further details on the 2018 Eurovision Song Contest stage.
Ms. Bugalho commented that this year the lights will play a key role at this Eurovision Song Contest when the artists take the stage, something that has not happened since 2010. She says this year the stagings will be more physical, theatrical and will have more feelings much in league with Salvador Sobral's winning speech:
Music is not fireworks, music is a feeling, so let's try to change this and bring music back!

The concept behind this year's Eurovision stage has been inspired on Sobral's words and the idea about portraying feelings.
Carla went on to say that most of the delegations have accepted the challenge to stage their performances without the LED/ video screens and are working hand in hand with RTP's production team in order to showcase an extraordinary performance when the artists take the stage during the live shows.
Nevertheless some countries will bring their own props and equipment on stage for their respective staging and peformance.
The Eurovision stage is almost ready
The  2018 Eurovision stage is approaching completion and will be ready to go in due course. The Eurovision venue is currently hustling and bustling with the technical team putting the final touches on both the stage and Green Room. It will be the first time in 8 years that the Eurovision stage will not have any LED Screens.

Lights will play the main role on the stage this year. The 2018 Eurovision stage has been designed by Florian Wieder and has been inspired on Portugal's nautical history and heritage.
The 2018 Eurovision Song Contest is scheduled to be held on 8, 10 and 12 May at the Altice Arena in Lisbon, Portugal.