Last week saw the House of Cyprus at the Cypriot embassy in Athens give a special press conference in order to officially announce the Greek singer Eleni Foureira as this year's Cypriot Eurovision hopeful.
"We'll bring fire on stage!"
The successful artist was there to speak about how happy is with her Eurovision participation and the upcoming revelation of her Fuego entry. Eleni Foureira was accompanied by the Cypriot Head of Delegation Evi Papamichail, the general director of CyBC Michalis Maratheftis and the director of her record label Panik Records, Giorgos Arsenakos. Throughout the entire event, everyone's mood was very pleasant and Eleni tasted Cypriot local dishes and wine.
According to the Cypriot news blog ShowTime Cy, she spoke about how excited and proud she feels to be representing Cyprus at Eurovision, and once again thanked all those who gave her this opportunity. The singer did not hesitate to reveal more details about Fuego:
My song is dynamic, dance, modern, with pop and ethnic elements (such as the clarinet). I believe you're going to like it. We'll definitely bring fire on stage!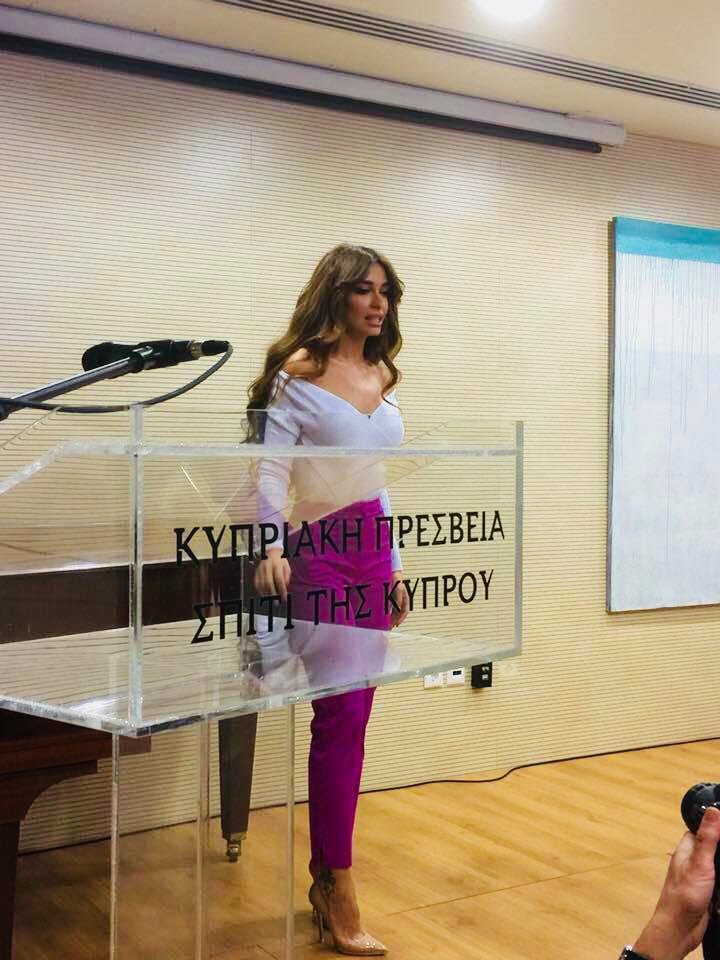 In addition, the Cypriot delegation stated that the song will be released towards the end of February, once the filming of the video clip has been completed.
Cyprus at Eurovision
The island of Aphrodite joined the Eurovision family in 1981 and has experienced mixed fortunes in the contest since. The country is yet to win the event, as their best placing is 5th, achieved on 3 occasions (1982, 1997 and 2004). Since the introduction of the semi-finals in 2004, Cyprus has been present at 7 Grand Final evenings.
Last year, Cyprus was represented by the singer Hovig with the electropop song Gravity, composed by the well-known Thomas G:son. Cyprus managed to qualify to the Grand Final for a third time in a row and eventually finished in 21st place with 68 points.
This year, Cyprus will be competing in the 2nd half of the first semi-finai on 8 May. The 63rd Eurovision Song Contest will take place on 8, 10 and 12 May at the Altice Arena in Lisbon, Portugal.