As Europe's most popular national selection is in full swing, the second semi-final of Melodifestivalen 2018 is now over. All votes have been casted and the results are in!
Who's going to the final?
Tonight's semi-final took place at the Scandinavium in the Swedish city of Gothenburg and was hosted once again by David Lindgren and Fredrik Svensson. In the beggining of the show, the viewers were treated a special performance of the timeless Bee Gees' song Stayin' alive, from the show's host David and several dancers by his side!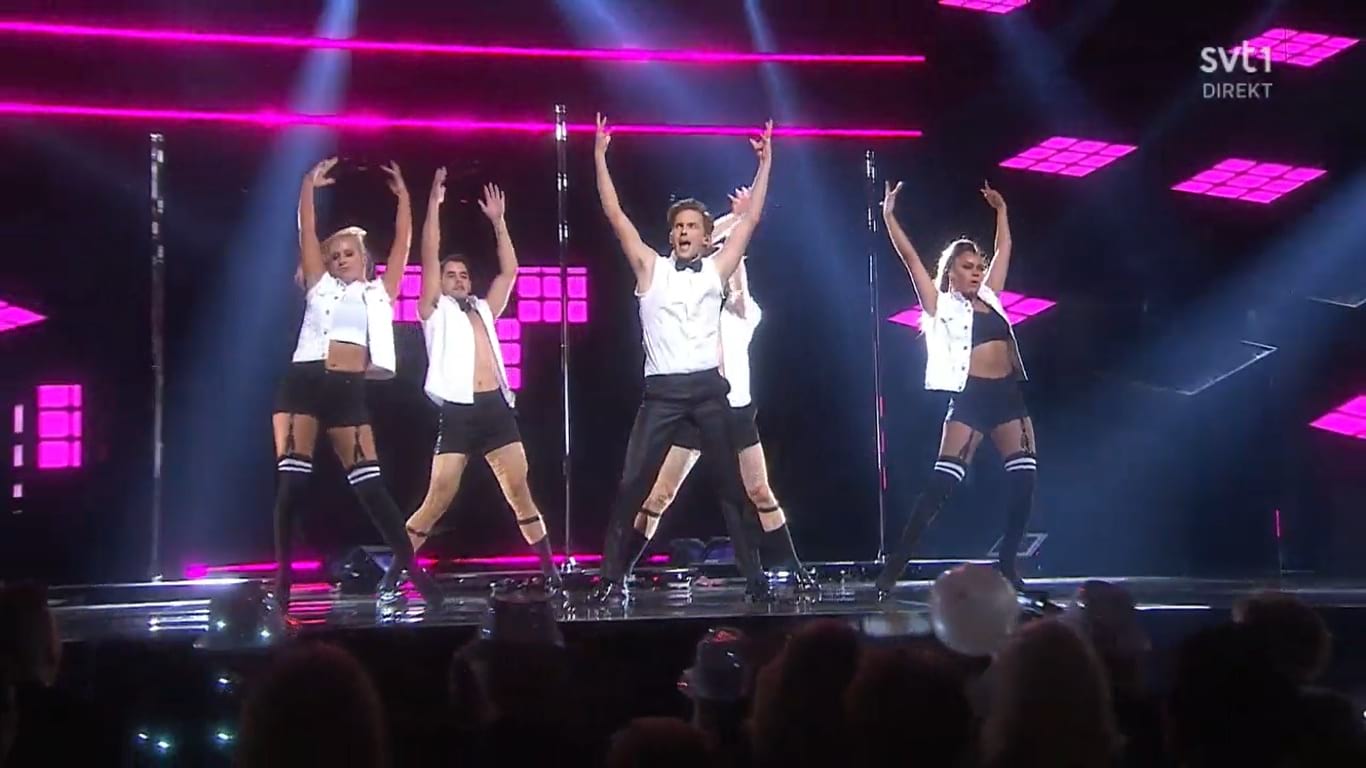 7 acts performed but only 4 have made it to the show's next phases. The final outcome was determined 100% by public vote.
According to the results, qualifying directly to Melodifestivalen's final on 10 March are:
Samir & Viktor – Shuffla
Liamoo – Last breath
A second chance will be given on 3 March to the two following acts:
Mimi Werner – Songburning
Margaret – In my cabana
Hence, out of the competition are the rest 3 acts which are:
Ida Redig – Allting som vi sa (5th place)
Stiko Per Larsson – Titta vi flyger (6th place)
Jonas Gardell – Det finns en väg (7th place)
Melodifestivalen 2018 will be returning next Saturday 17 February, with its 3rd semi-final round taking place in the Swedish south, in the 2013 Eurovision host city, Malmö.
Melodifestivalen 2018 schedule
10/2: Semi-final 2 – Gothenburg, Scandinavium
17/2: Semi-final 3 – Malmö, Malmö Arena
24/2: Semi-final 4 – Örnsköldsvik, Fjällräven Center
3/3: Andra chansen (Second chance) – Kristianstad, Kristianstad Arena
10/3: Final – Stockholm, Friends Arena
Are you delighted with tonight's results?
Which act did you mostly like from the 2nd semi-final?