The Spanish talk show Mi casa es la tuya (My house is yours), hosted by Bertín Osborne on channel Telecinco, dedicated an episode to Pastora Soler, including a reunion with four former Eurovision artists: Soraya Arnelas, Rosa López, Remedios Amaya and 1968 winner Massiel.
Central guest in Mi casa es la tuya (My house is yours) was Spanish star Pastora Soler. She welcomed host Bertín Osborne in her house in Coria del Río, Seville. Pastora Soler talked about her family, career, dealing with stage fright and anxiety, and of course about her 2012 Eurovision participation.
Eurovision stars unite
Joining Pastora Soler were Spanish artists and former Eurovision representatives Soraya (Eurovision 2009, La noche es para mi, shared 23rd place), Rosa (Eurovision 2002, Europe's living a celebration, 7th place), Remedios Amaya (Eurovision 1983, ¿Quién maneja mi barca?, shared 19th place) and Massiel (Eurovision 1968 winner, La, la, la, 29 points).
The singers discussed their Eurovision participations, comparing their experiences and sharing memories of the contest. Winner Massiel and Remedios Amaya, who received the dreaded zero points, spoke about their respective opposite accomplishments, while Rosa recalls her respectable 7th place, and Soraya elucidated organizational problems during her participation.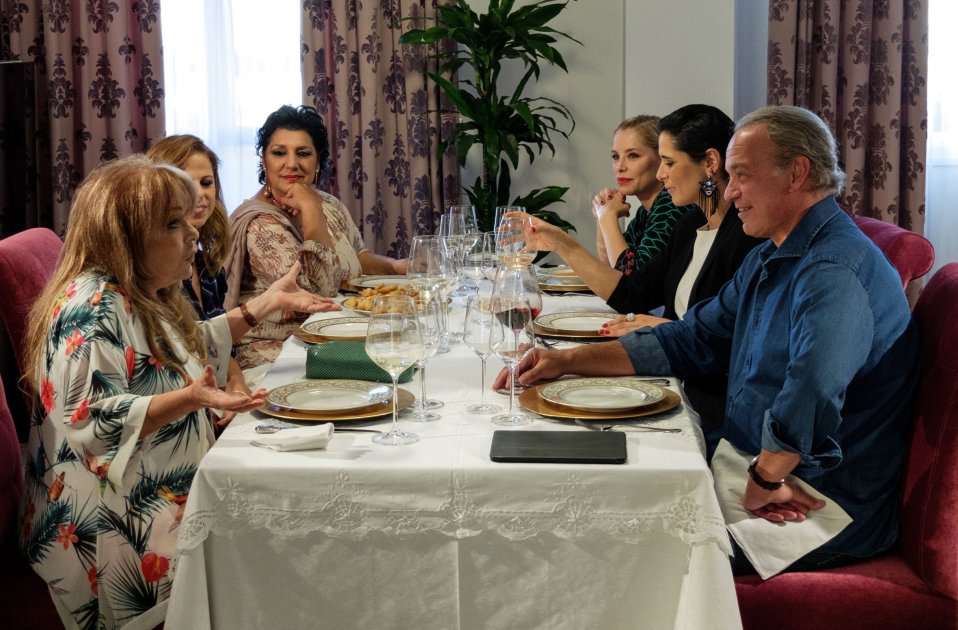 Pastora Soler looks back at her Eurovision 2012 participation (Quédate conmigo, 10th place, 97 points) in Baku, Azerbaijan, a performance which is very dear to her.
The artist was also surprised by other people who took the opportunity to speak about the singer: her husband Francis Viñolo, her parents, her brother José Luis Sánchez, composer José Abraham, radio host Rafa Cano, and fellow singers Malú, Rosario and Mónica Naranjo.
Pastora Soler had a good time with all the guests and host Bertín Osborne, not shying away from difficult topics, such as her anxiety attacks. Leading to severe stage fright, the artist took several years off from the spotlights to recover and regain her confidence. A great joy in the artists' life are her husband, choreographer Francis Viñolo, and their little daughter, Estrella.
Watch clips from the show at telecinco.es.
About Pastora Soler
Pastora Soler (born Pilar Sánchez Luque, Corio del Río, Seville, 1978) is a Spanish singer-songwriter. In her music she often combines traditional genres such as copla and flamenco with modern pop and electronic music.
Pastora Soler represented Spain at the 2012 Eurovision Song Contest in Baku, Azerbaijan, with the song Quédate conmigo (Stay with me). She eventually reached a respectable 10th place, receiving 97 points.
Enjoy Pastora Soler performing Quédate conmigo at the Grand Final of Eurovision 2012: