SMRTV, the Sammarinese national broadcaster, has confirmed that Nick Earles and Kristin Stein will be hosting the forthcoming 2018 Sammarinese Eurovision national selection.
After confirming its participation at the 2018 Eurovision Song Contest, San Marino revealed its mechanism for selecting its Eurovision act and entry for Lisbon. SMRTV has opted for a ground breaking innovative approach in order to choose its Eurovision candidate, thus opening the door to artists and musicians worldwide.
More details revealed
A total of 7 shows will be broadcast via internet and satellite between January and February. The shows will be hosted by Nick Earles and Kristin Stein. The 2018 Sammarinese entry and act will be determined by late February during a televised live national final.

1 in 360 has received over 60 entries within the first 48 hours from Europe and beyond, including Argentina.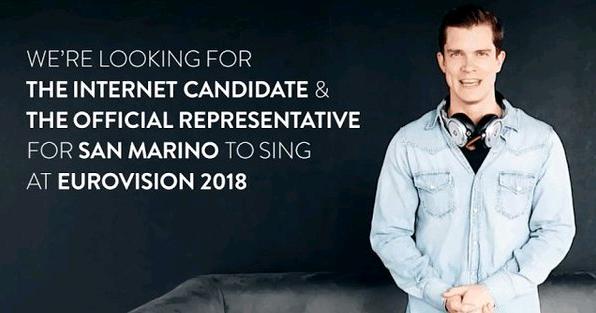 San Marino in Eurovision
San Marino debuted in Eurovision in 2008 and is yet to win the event. The country has only qualified once to the Grand Final, namely in 2014 with Valentina Monetta's Maybe. Valentina Monetta represented the country 3 years in a row (2012, 2013 & 2014).
In 2017, Valentina Monetta returned to the contest for the 4th time and flew the Sammarinese flag in Kyiv with Jimmie Wilson. Despite a fabulous performance the duo failed to qualify to the Grand Final with their disco beat Spirit of the night.
2018 will see San Marino's 9th Eurovision participation, the landlocked country has opted to select its Eurovision act via digital national selection.
The 2018 Eurovision Song Contest is scheduled to be held on 8, 10 and 12 May in Lisbon, Portugal.