The Emerald Isle holds the record of the most Eurovision victories than any other country. It's no doubt that everyone's eyes are set on Ireland and their plans for the upcoming Eurovision Song Contest in Portugal.
They even have a record for the most Eurovision records than any other country
The Irish nation is not only holding the most victories in Eurovision (7 of them) but it is the only country to have won the event 3 times in a row (1992, 1993, 1994), whilst Dublin retains the record of being the only city to have hosted the event twice in a row ( 1994, 1995). In fact the 90's were Ireland's golden years in Eurovision, the country welcomed the Eurovision bandwagon 4 times in a span of 5 years ( 1993, 1994, 1995 and 1997) with Dublin hosting the event thrice.
Eurovision 2018 in Portugal
RTE has revealed to ESCToday their decision for the upcoming Eurovision. Although it is yet unclear what mechanism Ireland will use to select its Eurovision entry and act for 2018, their presence is for sure guaranteed in Portugal.
One thing is for sure that our Irish friends are all set to do their level best at the upcoming Eurovision Song Contest and come up with a magic formula and yes they will compete in Portugal come 2018! Should Ireland revert back to a national selection and bring back Eurosong or the National Song Contest? Or should they opt for a more daring approach and come up with something totes innovative? Or stick to an internal selection….
We can't hold our excitement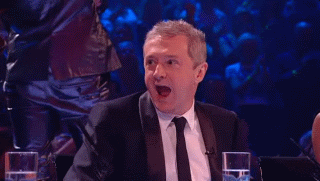 The bad luck of the past four years must somehow break this jinx spell off from Ireland in Eurovision. So if RTE decides to go internal again, we would definitely go for one of the following suggestions!
Snow Patrol
The Script
The Cranberries
The Corrs
ENYA
ESCToday is growing and always looks for new members to join our team! Feel free to drop us a line if you're interested! Use the
Contact Us page
or send us an email at
[email protected]
!