When in Kyiv one must not miss visiting the fascinating St.Volodymyr's Cathedral. The magnificent architecture will facinate you and you will be spellbound with the art decor and painting in the interior of this beautiful cathedral. We have included St. Volodymyr's Cathedral in our TOP 10 MUST SEE Attractions in the 2017 Eurovision host city. Today we invite you to discover the extraordinary Cathedral of  St. Volodymyr.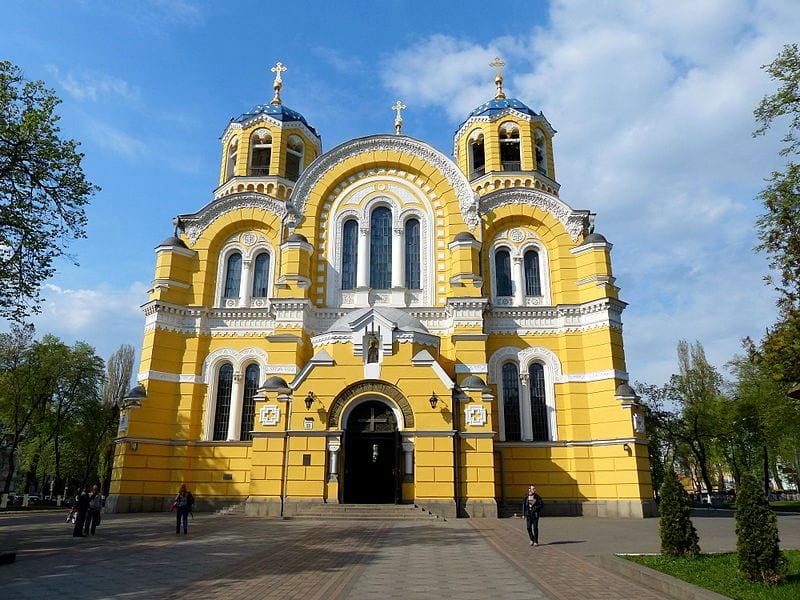 The magnificent architectural marvel is located at Shevchenko Boulevard. St. Volodymir's Cathedral  was designed by Beretti and is the mother cathedral of the Ukrainian Orthodox Church.
St. Volodymyr's Cathedral's construction took more than 40 years. In 1852 the collection of donations to build the temple began. The extraordinary cathedral was consecrated in 1896 and is one of the most beautiful and outstanding architectures in the city. The cathedral's interior is decorated and ornamented with extraordinary art work, mosaics and paintings. You should not miss visiting this beautiful cathedral when you come to Kyiv.
Address: Shevchenko Boulevard 2020
Opening Hours: Monday-Fri day 9:00-18:00, Saturday 9:00-18:00, Sunday 9:00-18:00
ESCToday in collaboration with CFC Consulting and UA: PBC will be bringing you a series of articles leading up to the 2017 Eurovision Song Contest in order to showcase and introduce the 2017 Eurovision host city Kyiv to our readers
You can follow our forthcoming series of Discover Kyiv articles with photographs and videos on ESCToday.com and on our official Esctoday Instagram and ESCToday Facebook pages