A museum one should not miss when visiting Kyiv is the National Museum of WW2 and the Motherland Monument. We have included this as on of the of the TOP 10 MUST SEE Attractions in town! Today we will be visiting the museum and the iconic Motherland monument which looks over the beautiful Dnipro river. Come and join us on our tour!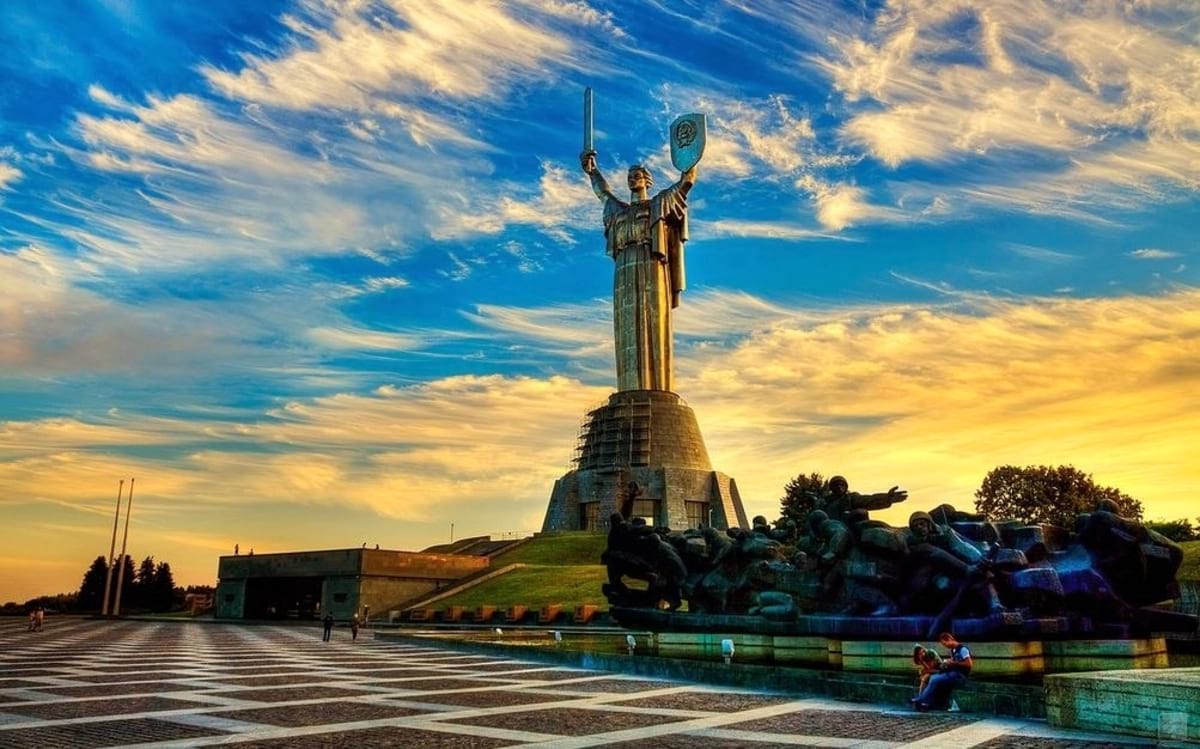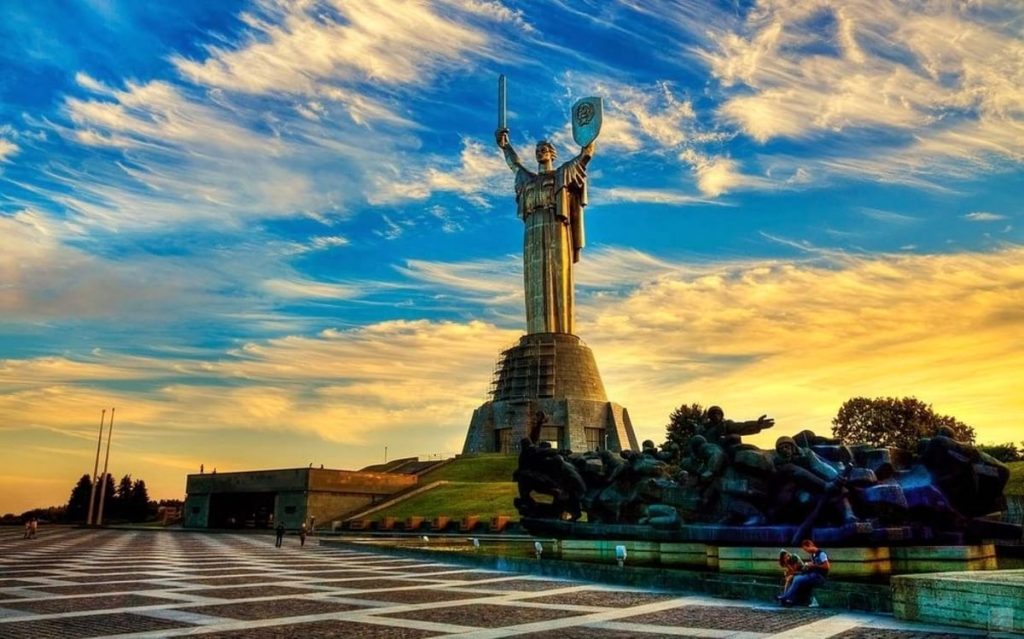 The Motherland Statue and the Great Patriotic War Museum (National Museum of World War 2) is something you should not miss when visiting Kyiv. It is located next to the Pechersk Lavra complex and is one of the city's most iconic attractions with its unique grandiose statue and myriad of sculptures ornamenting the complex.
The Museum (The Main Exhibition)
The Museum's main exhibition is spread out in a total of 16 different halls on 3 different floors showcasing more than 17,000 exhibits from World War 2 and telling us the story of the Ukrainian people who fought in the war and defended themselves against the Nazi regime.
Ukraine suffered heavily during the Second War and Ukrainians contributed in the achievement of the Nazi defeat. This museum takes us back in history and reminds us of the atrocities commited during WW2 and how the Ukrainian people beared the hardships of the war.
There are several other exhibitions in the museum apart from the main exhibition. I throroughly enjoyed visiting this museum as it was both an educational and enriching experience.
The Memorial Complex
The Memorial Complex occupies a large part of the War Museum Park showcasing cannons, fighter jets, tanks, helicopters, missiles, aeroplanes, artillery guns and mortars, the legendary "Katiusha" (multiple rocket launchers), planesaand military equipment from WW2 and the 20th century  are exhibited in the area, thus giving visitors a chance to check out gear.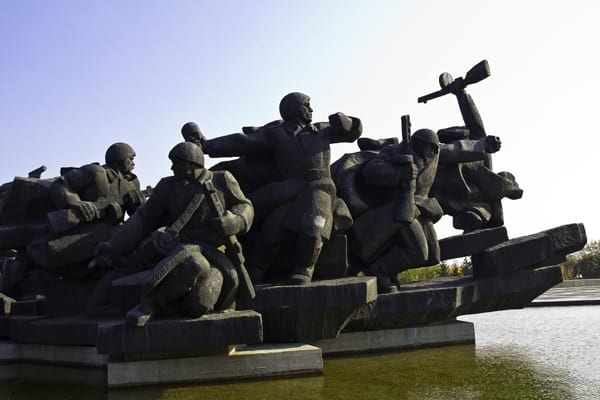 You will also be able to admire numerous sculptures depiciting Ukrainian people defending and fighting for their homeland.  The sculptures are impressive reflecting the courageous defence of the frontier in 1941, the partisan movement, the hardships of the civilians during occupation, the hard work at home front, the front heroes and the forced crossing of the Dnipro River in 1943.
Motherland Monument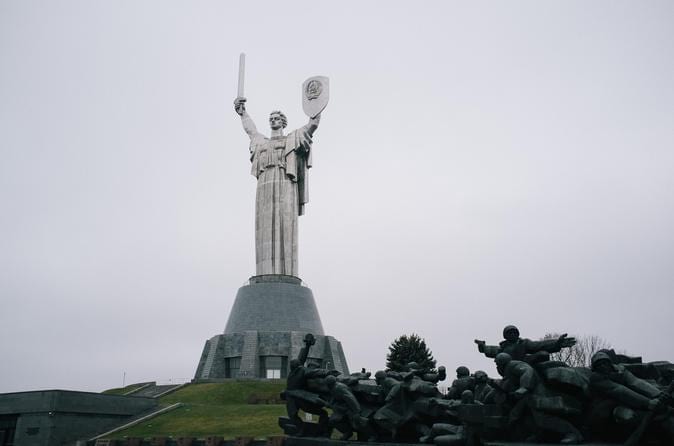 The Motherland Monument is right on top of the War Museum and looks out towards the Dnipro River. The statue is is the original symbol of courage and strength of the Ukrainian people.  The monument's height exceeds the height of the Statue of Liberty in New York. The Monument is 62 meters hight and weighs 530 tonnes whilst the overall height of the structure is 108 meters.
You can actually go up the statue and enjoy the panoramic view of Kyiv overlooking the Dnipro river. This is one of the city's most iconic monument and worth a visit!
Address: 27 Lavrska Street
Opening hours: Monday-Friday: 10:00-16:00, Saturday-Sunday: 10:00-19:00
Entrance Fee: 20 UAH
Guided Tour in English: 100 UAH
ESCToday in collaboration with CFC Consulting and UA: PBC will be bringing you a series of articles leading up to the 2017 Eurovision Song Contest in order to showcase and introduce the 2017 Eurovision host city Kyiv to our readers
You can follow our forthcoming series of Discover Kyiv articles with photographs and videos on ESCToday.com and on our official Esctoday Instagram and ESCToday Facebook pages