With only a matter of days until delegations, press and fans begin to arrive in the Eurovision 2017 host city of Kyiv, the press centre is now all set to accommodate the accredited members for the coming weeks!
This year's Eurovision Song Contest kicks off from the 30 April which will see the first set of rehearsals taking place at the official venue for this year's competition, the International Exhibition Centre.
From the 30 April, accredited delegation members, press and fans will gather at the press centre in which everyone will be able to follow the rehearsals and performances over the 2 weeks to follow.
Press centre ready to accommodate
This year's press centre will host up to 2,000 members visiting both nationally and internationally, each of whom will have access of all facilities on offer including specially equipped radio studios together with interview rooms.
The press centre will also include a lounge area, restaurant and a fan zone which accredited members will have access to throughout the coming Eurovision weeks.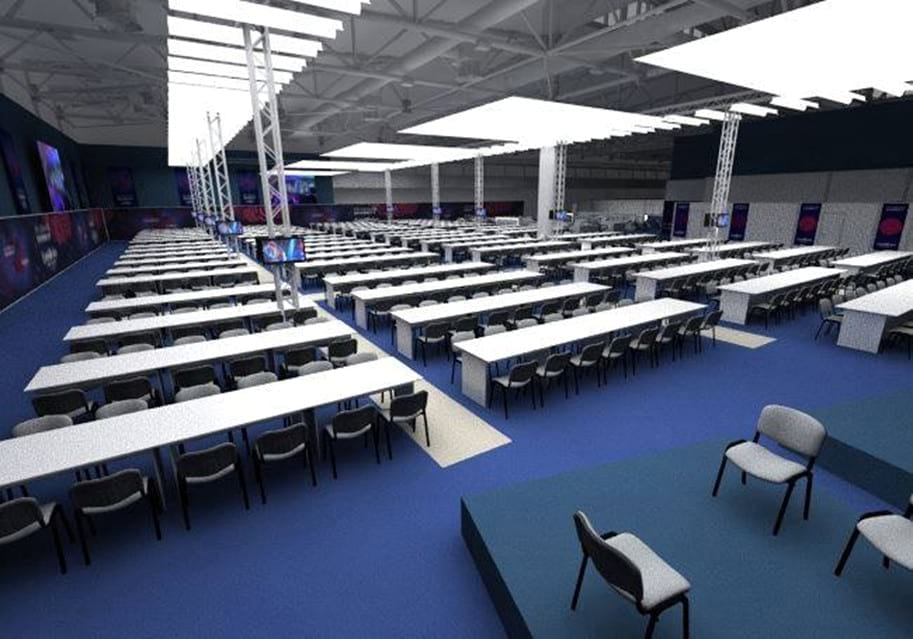 From the 30 April to the 3 May, meet and greet sessions will take place with each of the participating artists, in which both media and fans will be invited to join the events.
Press conferences are set to follow from the 4 May right up until the final of the competition on the 13 May, with conferences taking place with all of the 42 participating countries.
Volunteers and security services will be present over the 2 weeks, each ready to help and assist accredited members during their stay in Kyiv.
The 2017 Eurovision Song Contest will take place on the 9, 11 and 13 May at the International Exhibition Centre in the host city of Kyiv.