The countdown has kicked off in Kyiv as the 2017 Eurovision Song Contest approches and UA: PBC and the City of Kyiv put the final touches to the preparations for our much loved contest. What will happen at the Eurovision Village?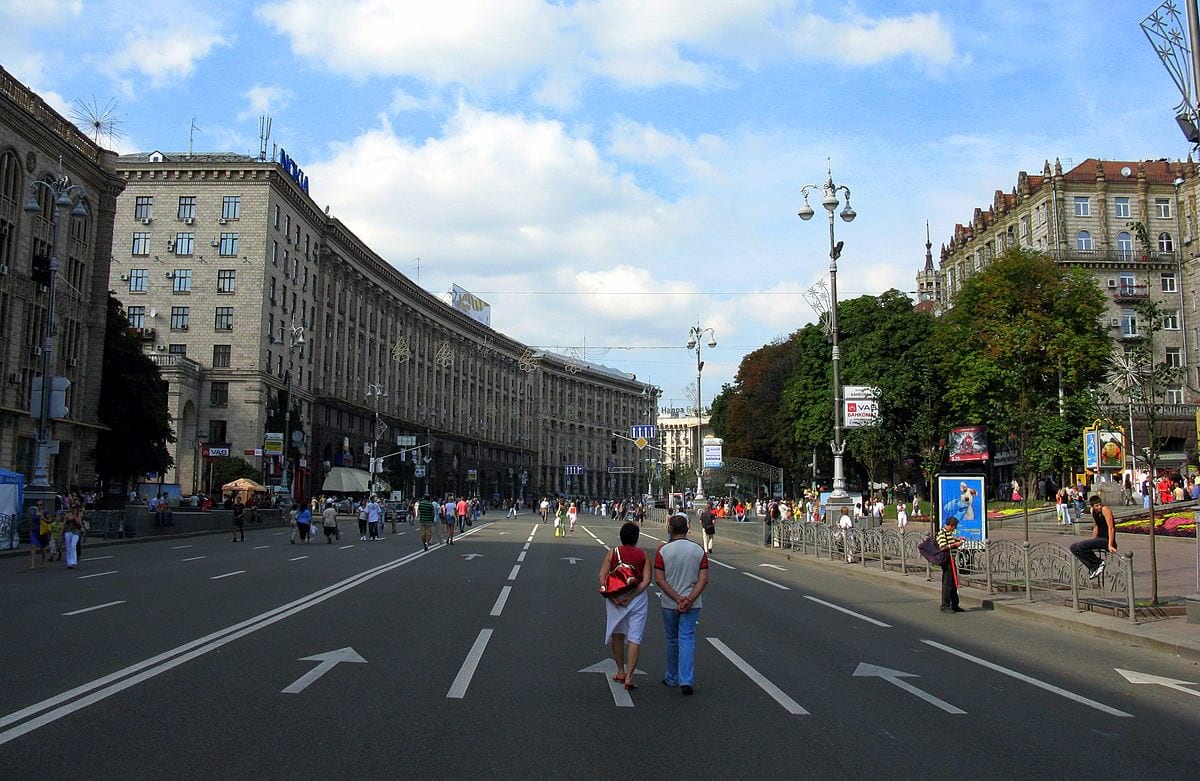 The 2017 Eurovision Village will be the Official Fan Zone during Eurovision and will located in the heart of the Ukrainian capital on Khreshchatyk Street (stretching from  Proreznaya Street to Bogdan Khmelnitsky Street). The Eurovision Village will be running from 04-14 May offering the public the Eurovision ambiance and rythm.
A grand stage will be installed at the Eurovision Village where the 2017 Eurovision acts, Ukrainian artists and other performers will be invited to grace the stage. There will be many shows and special events taking place here.
A total of 4  giant screens will be installed in the Eurovision Village where the public will be able to view the 3 Eurovision live shows including the Semi-finals and Grand Final, along with the Opening Ceremony and Red Carpet.
Eurovision Village will operate daily from 12:00- 22:00, with the exception of 9, 11 and 13 May when the live Eurovision shows take place, the premises will stay open until the end of the shows. The entrance to the Eurovision village will be free.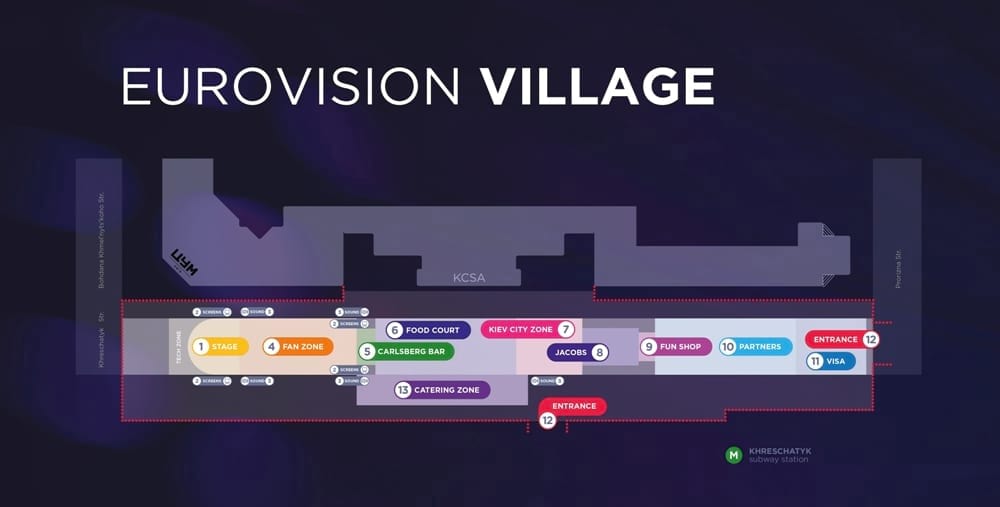 The Eurovision Village will be located in an area of 13,000 sq meters and will include the Grand stage, a lounge area, food court, an area for stalls and Eurovision sponsors, information desk etc. Lots of activities will be taking place here during Eurovision.
Volunteers will be available on location to help and assist foreign and local guests.  The full schedule of the Eurovision Village events and activities will be released by early May.
The 2017 Eurovision Song Contest on 9, 11 and 13 May at the IEC in Kyiv, Ukraine.