Just two weeks before the arrival of Jacques Houdek to Kyiv for the final rehearsals, an acoustic version of the Croatian entry to the Eurovision Song Contest 2017 is now released. It's clear that the team doesn't rest, but always tries to achieve the best possible result!
Mr. Voice goes acoustic version
According to the official Croatian broadcaster HRT, along with the acoustic version, we will also enjoy a new music video. It will accompany the new version of the song with new people and only one character from the first video will be featuring it as a main one. The acoustic version premiered on HR2 (Croatia Radio 2) in the show of Zlatko Turkalj Turki. Watch the video premiere here on ESCToday and the official Croatian Eurovision page eurosong.hr.
About the new version and video, Mr. Voice (Jacques Houdek) stated:
I am very happy we have presented the acoustic version of My friend. This version makes a unique atmosphere and brings a new experience of the song. Siniša Reljić and Tony Malm are the producers of the acoustic version and they did a great job. Also, I want to thank the whole team of musicians who have submitted their talents in this record: Antun Stašić (violin), Neven Šverko (cello), Goran Kovačić (piano), Ivan Škunca (acoustic guitar), Robert Vrbančić (bas guitar) and Danijel Kranjec (cajon).
The director of the video is once again Katja Restović, who has also directed the first music video. She came to the idea of making the video of the acoustic version inspired by Budo Jusić, a creative young man whose deafness didn't keep him from being a successful photographer, model and dancer.  About him, Katja said:
I think that a charismatic and talented person such as Budo Jusić can express and convey a strong message and deepness of the song even to the people who can hear it. I would like to thank Jacques Houdek and his manager Mihovil for recognizing my idea.
Jacques also didn't omit to mention Budo in his statements:
Goodness, love, friendship – those are our universal languages! Our differences are connecting us in these true values and make our world more beautiful. I want to thank to our new friend Budo for conveying the strong message of the song through the sign language!
Here you can have a view to the new acoustic version of the song along with the music video:
You may also rate Jacques Houdek and his song on our official Facebook page.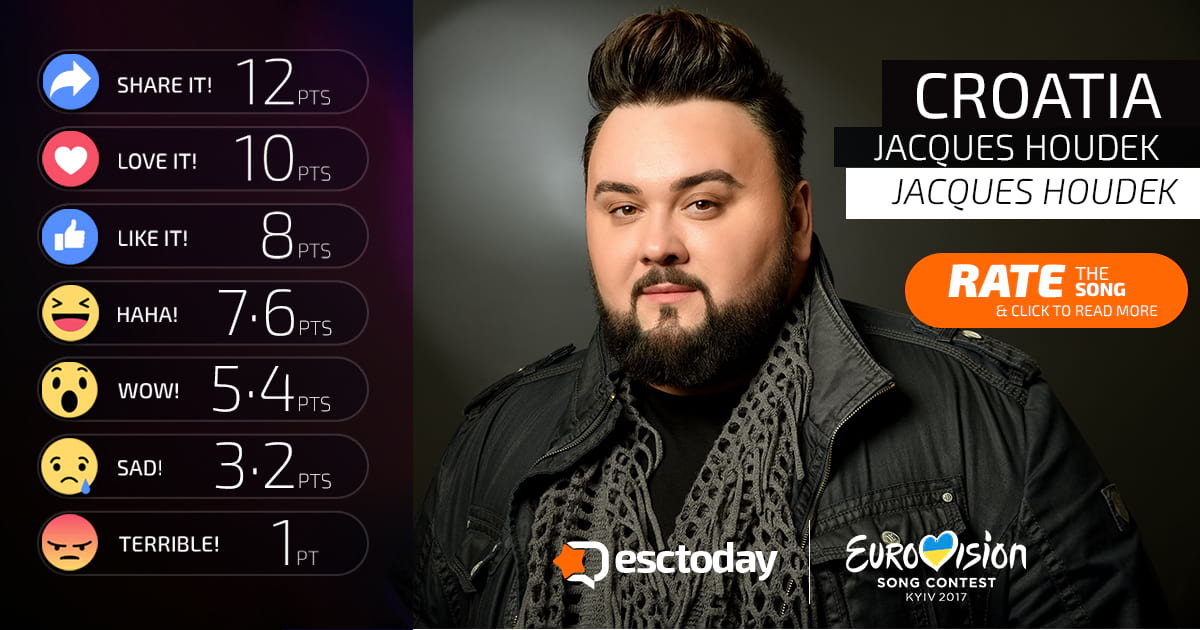 Croatia is set to appear 11th in the second semi-final on 11 May. The Eurovision Song Contest 2017 is taking place on 9, 11 and 13 May at the IEC in Kyiv, Ukraine.