Despite no compromise being made regarding Julia Samoylova's travel ban to Ukraine in the lead up to this year's Eurovision Song Contest, the Russian talent has recently embarked on the filming of her Eurovision postcard together with her husband.
Filmed in the Russian capital of Moscow this weekend, Julia Samoylova together with her husband have reportedly filmed the country's Eurovision postcard for the forthcoming contest, despite no news being officially released as to the possible plans for Samoylova's participation.
Every year at the Eurovision Song Contest, a short clip for each participating country is filmed to be played before every performance on the Eurovision stage. Each postcard has a theme each year, varying from stunning landscape shots of the host nation to following the participating entrant around their home town.
Russia's postcard at the 2016 Eurovision Song Contest with their previous representative, Sergey Lazarev
As with many artists in this year's competition, Russia's postcard has reportedly been filmed together with the selected Russian participant around the city of Moscow, with images being released online this weekend.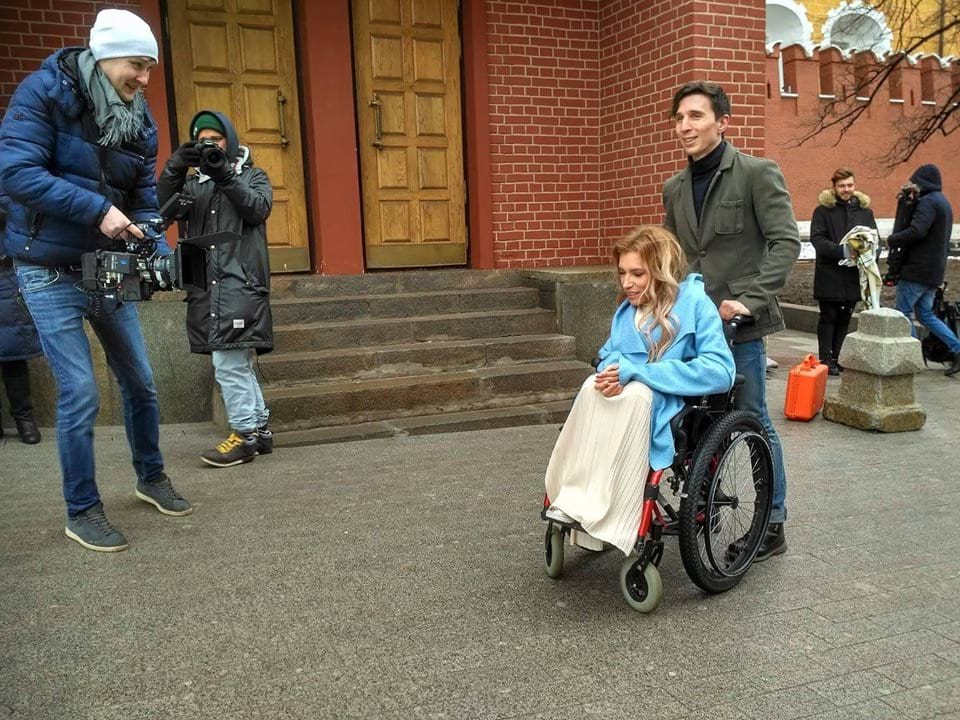 Russia's participation remains uncertain
Despite the recent postcard shoot, much uncertainty remains as to Russia's participation in the 2017 Eurovision Song Contest following this year's representative travel ban, with currently no resolution being negotiated between the Ukrainian government and the EBU.
As tensions rise following numerous rejections of potential compromises, last week saw the EBU's General Director Ingrid Deltenre submit a formal letter to the Ukrainian prime minister in a further bid to make Russia's participation possible. An official announcement has yet to be made since.
It currently remains unknown as to whether we'll see Samoylova competing on the Eurovision stage this coming May, but is the filming of the country's Eurovision postcard a positive sign as to potential finalised negotiations?
ESCToday is growing and always looks for new members to join our team! Feel free to drop us a line if you're interested! Use the
Contact Us page
or send us an email at
[email protected]
!