BNT, the Bulgarian national broadcaster has announced today that Kristian Kostov will represent Bulgaria with Beautiful Mess at the forthcoming 2017 Eurovision Song Contest in Kyiv.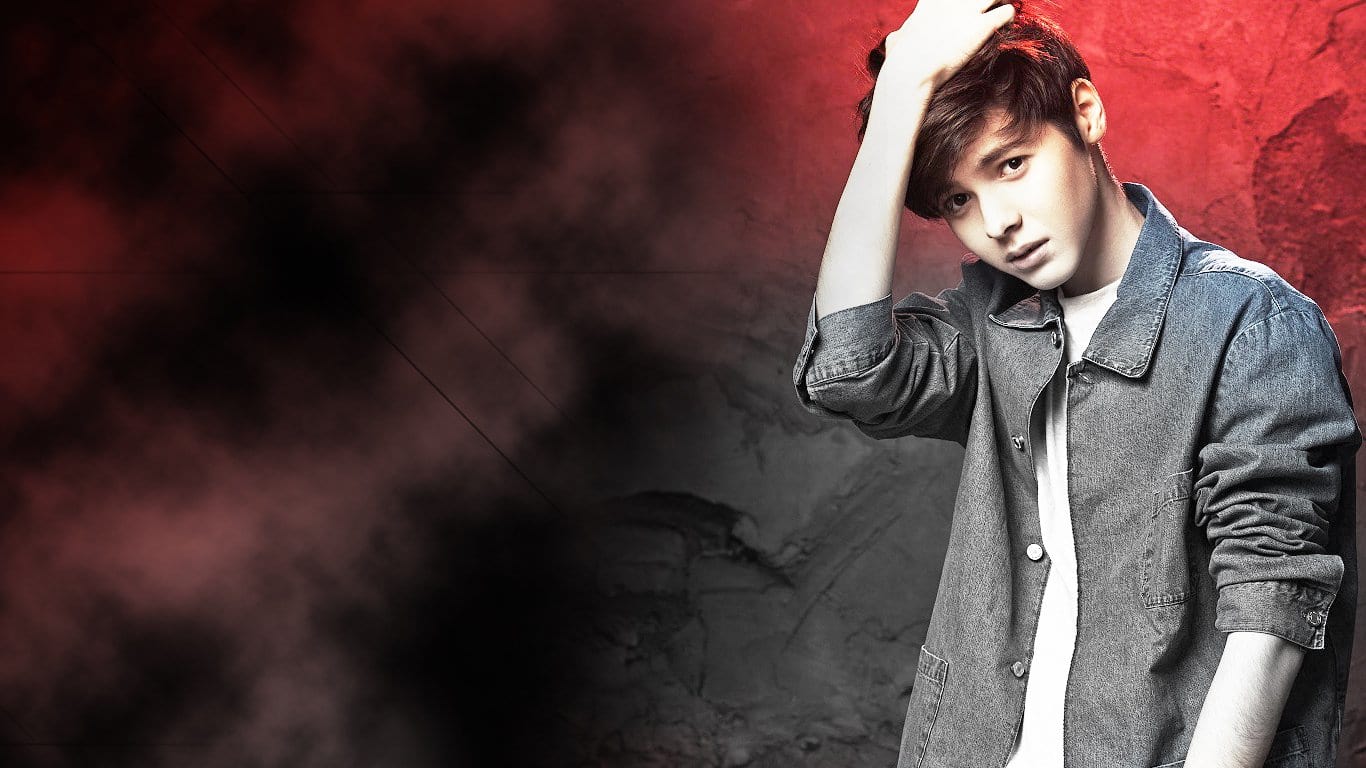 Bulgaria has yet again opted for an internal selection in order to select its Eurovision act and entry following Poli Genova's success in Stockholm last year.  Kristian Kostov will have the grand honour of defending the Bulgarian colours in Kyiv with Beautiful Mess.
Kristian was born in Moscow in 2000 and is amongst the new wave of rising artists in Bulgaria and Russia. He has been perfoming since the tender age of 6. In 2015 he participated in the 4th season of X Factor Bulgaria. He came 2nd in the talent show and since the multi talented young lad has gone places.
The 2017 Bulgarian Eurovision entry Beautiful Mess has been composed by Borislav Milanov (Bulgaria), Sebastian Armann (Austria) and Joacim Bo Persson (Sweden)- the same team behind the 2016 Bulgarian Eurovision entry If love was a crime.
Kristian Kostov is very pleased and honoured to represent Bulgaria at the forthcoming Eurovision Song Contest. He goes on to comment about his Eurovion entry:
Beautiful Mess is authentic, interesting and transmits the sentiment and the main idea of the song. I like the song, because it's what I am. Last November, I started working with Bobby [the composer Borislav Milanov] with the idea to submit a song for Eurovision either for this year or next. As a performer, now I'm trying to find myself and actually Beautiful Mess is my first song that has a deeper meaning. I like it a lot. My vision for the future is actually to do projects that make sense, so that's a step in the right direction for me. Besides this, my fans will see me in a different light than in my past projects, so I am really curious to find out what their reaction will be.
Ms. Joana Levieva-Sawyer ( Head of Delegation for Bulgaria) says:
We received more projects than we expected considering the big requirements that we had. But that was the reason why we had a high level of songs and stage concepts. That allowed us to look at every proposal from all possible angles. The choice was extremely hard. All of the projects that reached the final phase of the selection were worthy and could have had their niche at Eurovision. After this selection I am really an optimistic that we have extremely good options for the years to come as well.
The Concept behind the song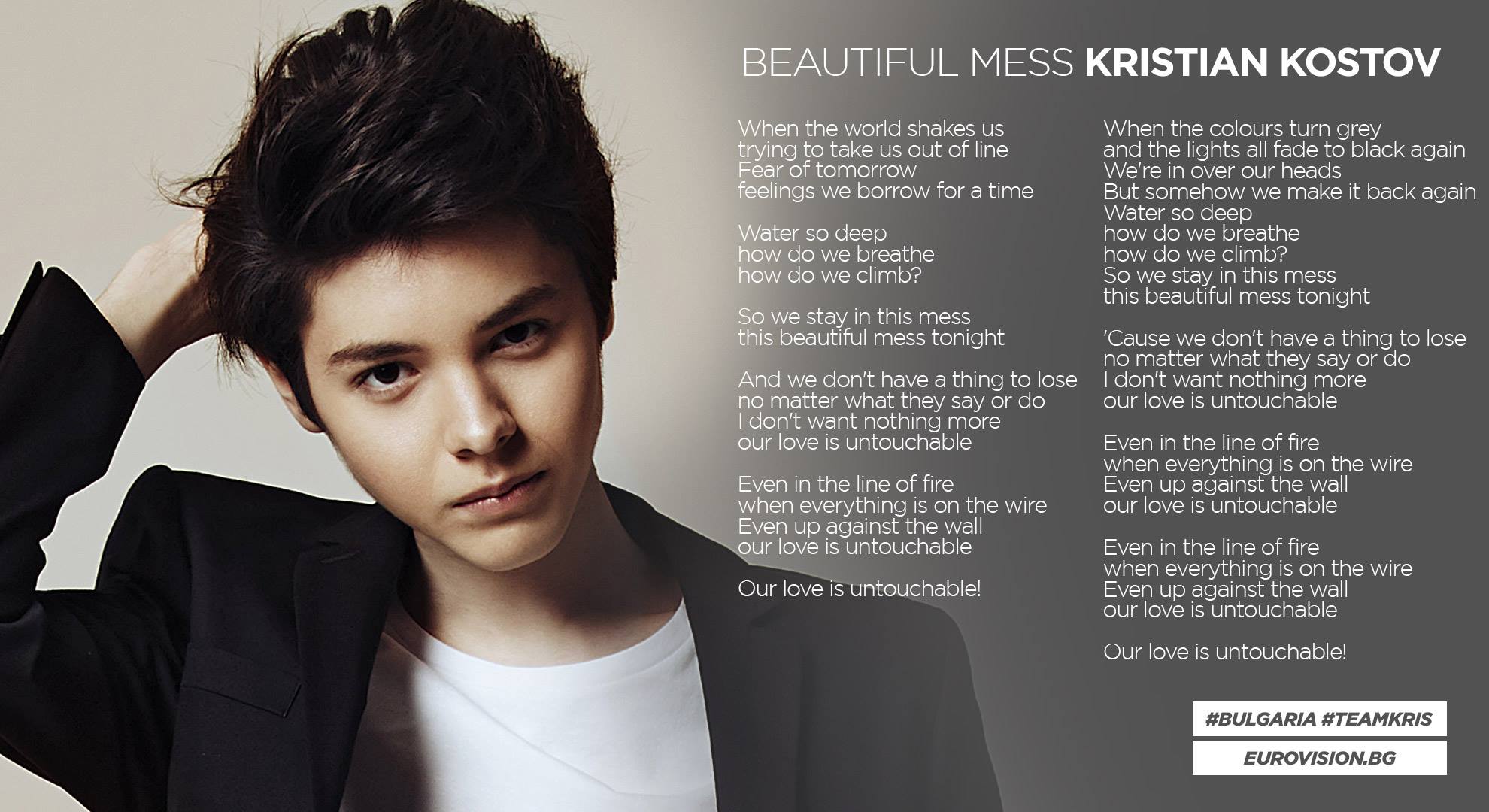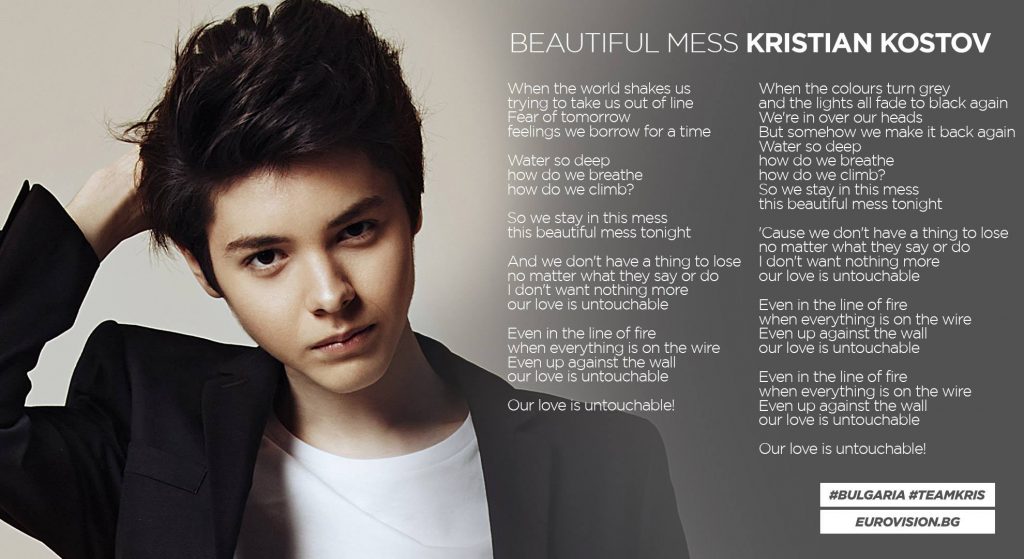 BNT reveals more about the concept and idea behind the 2017 Bulgarian entry:
Over the past few years, Eurovision entries have been gradually shifting towards a more cinematic approach, focused on story-telling rather than just presenting a musical piece. So when we refer to ¨Beautiful Mess¨, we want to call it a story and not just a song. The story here is quite simple – it's about love. But we don't mean love in the sense of feelings between two persons, but rather love for humanity and friendship, as both are an integral part of the core values of the Eurovision Song Contest. The main character is a youngster who is facing a world full of darkness that he is living in and is searching for an oasis of light for him and the people he is willing to fight for. "Beautiful Mess" is a story of contrasting pictures and characters – both on the dark and bright side, all combined into one eclectic mixture. Our project this year is dedicated to all young people living in the midst of insecure and confused world. We are urging them to define themselves and fight for the values they believe in.
Bulgaria debuted at the Eurovision Song Contest in 2005 and is yet to win the competition. The country achieved its best placing in the contest in 2016 when Poli Genova mesmerised Europe with her entry If love was a crime, and placed 4th in Stockholm.
The 2017 Eurovision Song Contest is scheduled to be held on 9, 11 and 13 May at the IEC in Kyiv, Ukraine
ESCToday is growing and always looks for new members to join our team! Feel free to drop us a line if you're interested! Use the
Contact Us page
or send us an email at
[email protected]
!