After one of the longest national selection processes of the year, Lithuania has chosen their next Eurovision act – Fusedmarc will represent them in Kyiv!
Fifty-one songs were reduced to seven over the course of the past nine weeks, and tonight Lithuania has chosen Fusedmarc with the song Rain of revolution to represent them. The winner was chosen by a combination of a Lithuanian jury, an international jury and a public televote.
You can watch the winning performance below:
Combined votes
The combined Lithuanian and international jury votes together with the votes of the public were revealed during the show, the results were the following.
Fusedmarc were voted as the favourite of the public televote, with Aistė Pilvelytė and Lolita Zero placing in second and third place.
The jury agreed by placing Fusedmarc in first, Kotryna Juodzevičiūtė in second and Aistė Pilvelytė in third. However combined, the votes were as follows: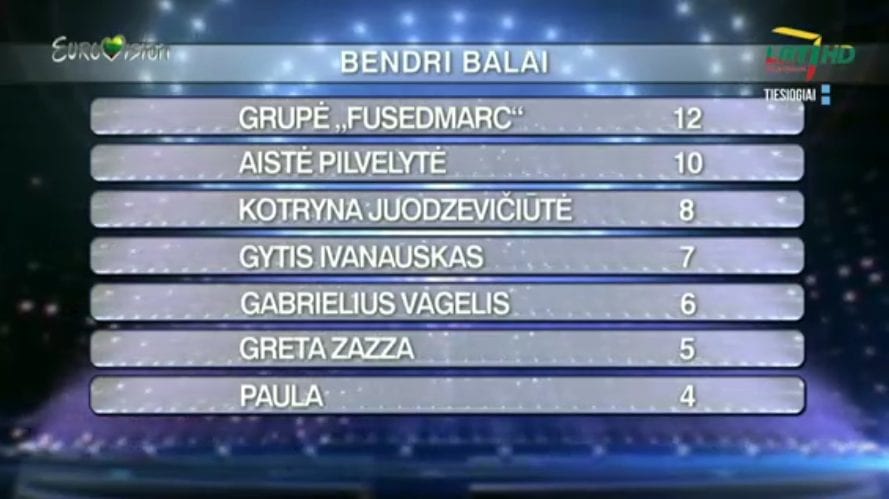 Lithuania will compete in the second half of the second semi-final on the 11 May in a bid to qualify to Saturday's Eurovision final on the 13 May. Will we see Lithuania in the final for a third year running?