The 2017 Spanish Eurovision representative, Manel Navarro, recently visited Kyiv to perform during the Ukrainian selection for Eurovision 2017. Ukrainian national broadcaster UA:PBC interviewed the young Spanish singer-songwriter about his experience of the Eurovision adventure so far.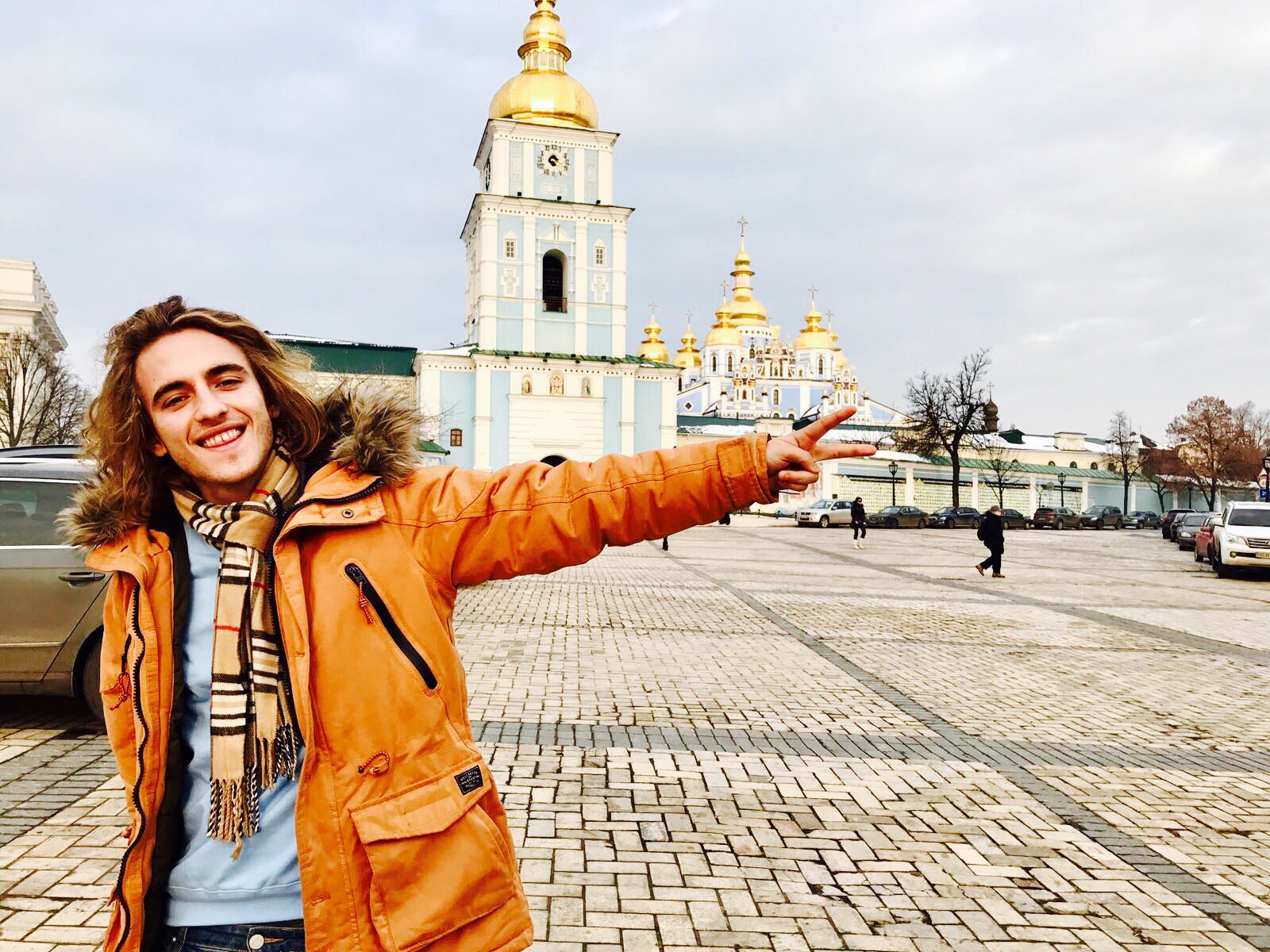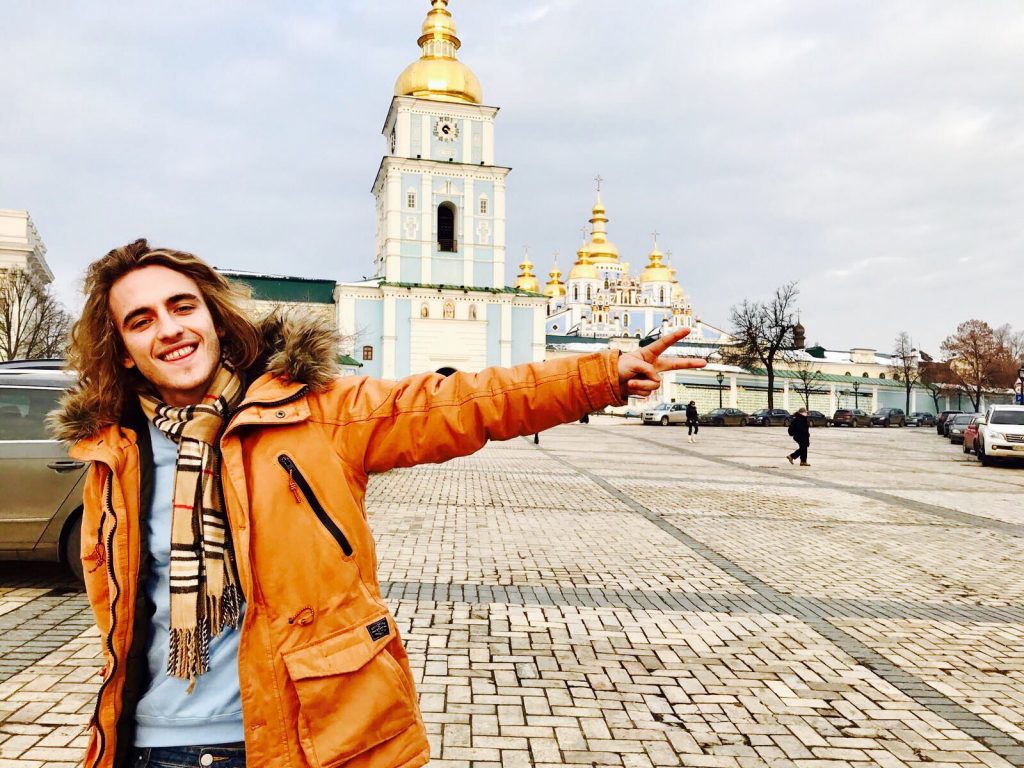 20-year old singer-songwriter Manel Navarro was chosen te represent Spain at the 2017 Eurovision Song Contest in Kyiv, Ukraine, after an electrifying national final. Eventually gaining a tied spot with public favourite Mirela, the jury of Spain's selection Objetivo Eurovision gave preference to Manel Navarro. Recently visiting Kyiv, Manel Navarro was interviewed by broadcaster NTU.
Regarding his somewhat disputed victory in Objetivo Eurovision, Manel Navarro said:
The fact was that I had the majority of the jury's votes, but in the results of the audience voting I was only third. Mirela was in an opposite situation. She ranked first in the amount of viewers' votes and third place in the jury's vote. In the end, the jury had to determine the Spanish representative, and they chose me. I won legitimately because, according to our rules, if the same amount of points is achieved, the last word for the decision goes with the jury. Rules are rules. I'm not writing them. I just went on stage to sing and do what I like.

But some viewers thought it was unfair. If you watch the video of the national selection in Spain, you will see how some of the crowd shouted bad words addressed to me. So, of course, it was not easy. And I am happy and proud of the victory. I make every effort to please those who are rooting for me, because they made the right choice.

Manel Navarro also talked about his Eurovision 2017 entry, Do it for your lover:
I am the composer of the music and lyrics, and my producer gave good ideas as to complement the song and make it as powerful. And here we have a great result of our work together – the song 'Do it for your lover'. This is a hymn of love. But I do not mean the word 'love' in the song only in the sense of love and lovers as a couple. It is rather the unconditional love that you feel for people, family, friends.
What can we expect from Manel Navarro on the Eurovision stage in Kyiv?:
We will more or less stick to the concept which was shown at the selection in Spain, but bigger. In the visuals we show beaches, warm colours, and all the more famous spots of Barcelona. I myself am a native of this city and I want to visualize Spain in the show. I would like to once again prove to the Spanish fans of Eurovision that I want to represent their country at the highest level. If we become one with each other and unite, we will get the best results.

Where will Manel Navarro go next to promote his song?:
I'll go to London and Amsterdam. I think it will be cool. I was in London before, but I'll be visiting Amsterdam for the first time. So I'm looking forward to an unforgettable experience of the city.
About his expectations for Eurovision 2017, Manel Navarro said:
I know that this will be something fantastic. People from different cultures will come to the festival – it will be something unique and special. And I want people to understand me and my music.

Concerning his everyday life, education and musical background, the singer-songwriter stated:
I'm studying at the University of Barcelona at the Faculty of Tourism. I also like to play football with friends. As they say in Spain, I'm a friends' friend and love to share with them a common happy time.

I've not professionally engaged in either singing or playing the guitar. My father taught me the basic guitar chords, incidentally, he is also not a professional musician, and I went on to post daily video's on YouTube.

Did Manel Navarro ever think of representing Spain at Eurovision before?:
I never thought that I would participate in the national final, and moreover – be the winner. The idea to sing at Eurovision was offered to me three months ago. I must say that it turned out to be very difficult, so I had to work long and hard to get to the national selection. And here I am: I'm the winner for Spain and will represent the country at Eurovision.

Manel sightseeing in Kyiv during his visit
Manel Navarro had a great time visiting Ukraine:
My first impression of Ukraine: it is incredibly cold, but I like it here. This is something else than in Spain. I like to learn about different cultures and people. I noted that the Ukrainian people are very good and kind. I was perfectly met at the airport, and we had a good time.

I would like to appeal to all of Ukraine: If you like my song, vote for me.
Read the original interview in Ukrainian here.
Manel at the Ukrainian national seletion in Kyiv.
Enjoy Manel Navarro perform Do it for your lover during Spain's national final 2017, Objetivo Eurovision:
Stay tuned to ESCToday.com for all the latest news on the Eurovision Song Contest!