The seven participating artists of Melodifestivalen's third semifinal are about to take the stage for rehearsals before tonight's dress rehearsal. Join us in this afternoon for a live coverage from the VIDA Arena, in Växjö.
Today's rehearsals will begin at 13:30 CET and each entry will have 25 songs to do its best before tonight's dress rehearsal. Don't forget to tune in also tomorrow at 18:00 for our second National Preview live show.
The lineup for the third semifinal is as follows:
Robin Bengtsson – I can't go on
Krista Siegfrids – Snurra min jord
Anton Hagman – Kiss you goodbye
Jasmine Kara – Gravity
Owe Thörnqvist – Boogieman blues
Bella & Filippa – Crucified
Felix, Oscar & Omar / FO&O – Gotta thing about you
13:30 – Simple lyrics and uptempo electronic music are what Robin Bengtsson chose to bring us this year. During the first part of the performance, Robin sings and walks backstage, while the rest features dance moves on a line of treadmills with his fellow four dancers as well as many repetitions of the key-phrase I can't go on. Good and easy opening for this semifinal, however rumour has it that the current lineup is going to be a tough one. Let's wait and see!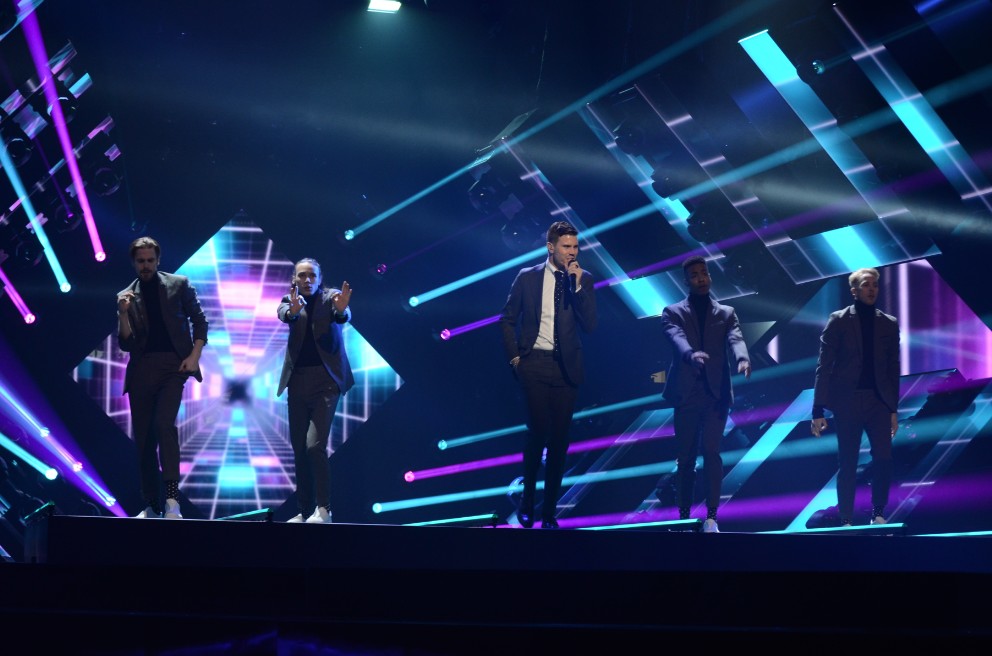 13:55 – Ding dong! Krista Siegfrids' Snurra min jord is much stronger than her last year's entry Faller. The dance show from song number one goes on to the Swedish lyrics and energy of Krista. With an easy-going melody that gets stuck in your head, this is the song every Melodifestivalen needs. Can be a surprise, but even if not, here is another Krista song to get into the history of Eurovision. Who said schlager is dead?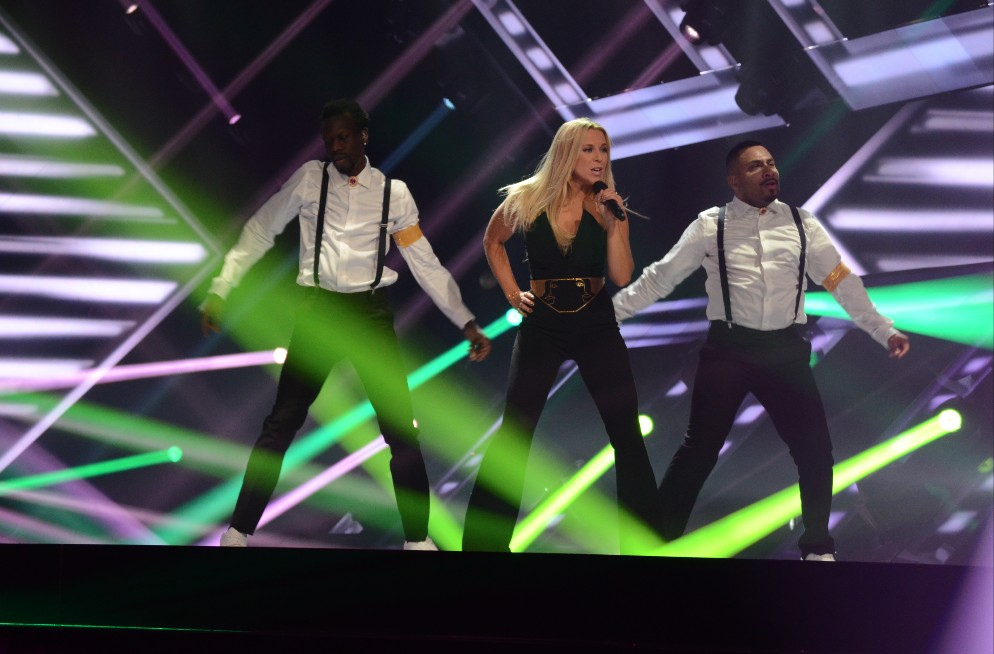 14:25 – Here comes the male version of last week's I don't give a: Anton Hagman with an mid-to-uptempo guitar hit entitled Kiss you goodbye, pretty much a light version of Stitches by Shawn Mendes. The mixture of red-white-green-orange colours go down all the way to the back, where a video of Anton posing and clapping is screened (and I thought we were done with the cosmetics commercials last week), and same as with Lisa Ajax – it will probably apply to the younger watchers but not enough in order to take the semi by a storm.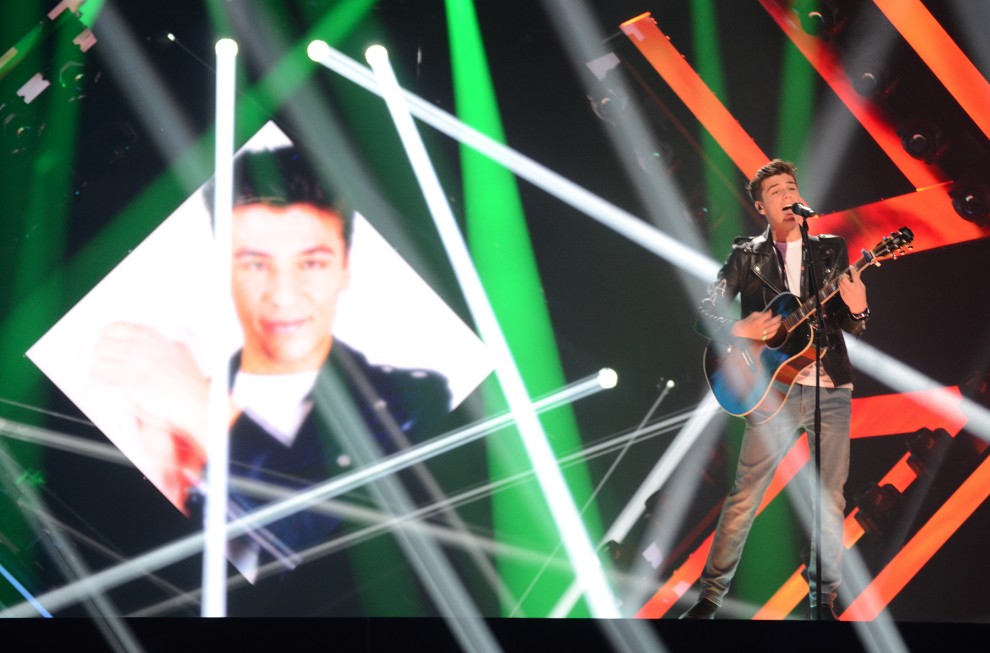 14:55 – Jasmine Kara sings her poppy upbeat entry Gravity. Her total-red outfit does not fit to the genre – until the ethnic tunes come in and make this performance complete. Jasmine brings her Iranian roots to the western scene even better than Arash. Minimal play with screens and 3D effects as well as what seems to be a rotating pre-recorded performance, they all together add to the performance and don't look too much as we used to think in some of last year's Eurovision entries. Might go directly to the final.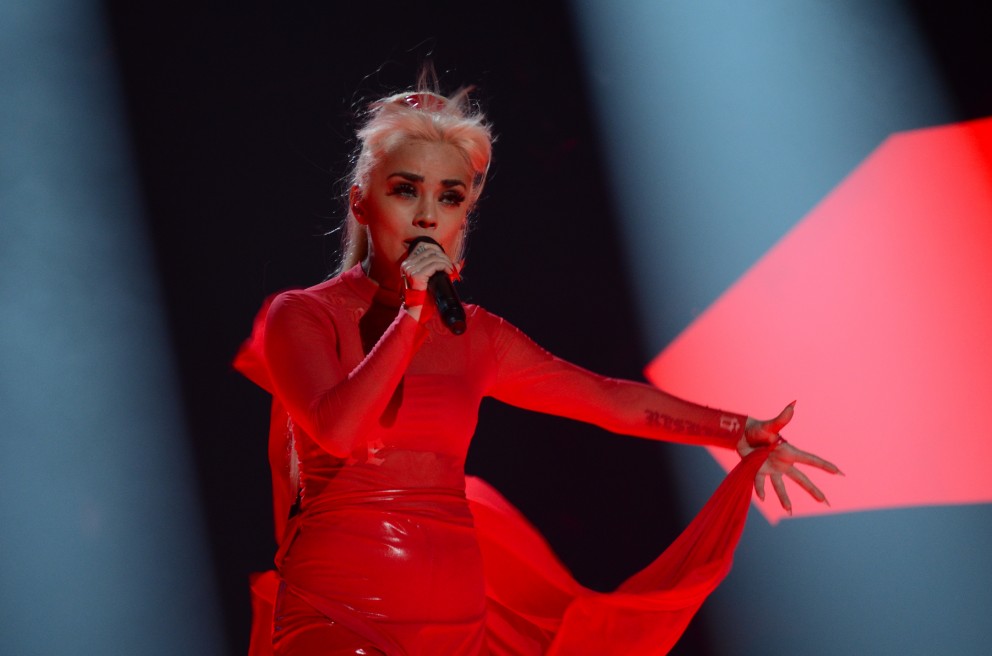 15:30 – Owe Thörnqvist has participated already in Melodifestivalen as a composer. It was back in the 1960s, and now the 87 years old man is back as a lead singer. Boogieman blues, continues the line of hits he had in Sweden back in the fifties, accompanied by a small band and three singing ladies, who give motion to this performance as for a man at his age, Owe mostly sits on a chair or stands behind it. It can finish last or go all the way to the final – however Sweden really does celebrate diversity and bring the whole musical spectrum in this year's selection.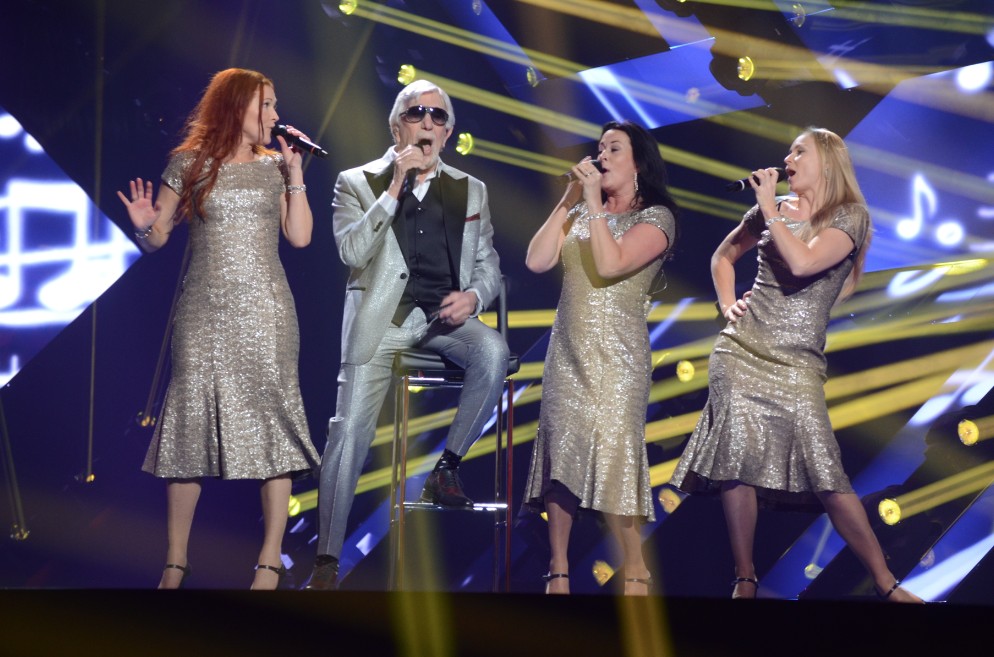 16:00 – From the oldest to the youngest: Bella and Filippa, born 2000 and 1999 respectively, have a road trip on the stage with a couple of acoustic guitars. Not the road trip of De vet du, but a roadtrip that you really wanna join: Crucified is an easy-going flowing acoustic hit that aims pretty much to everyone. We're gonna see the girls in the final for sure – however they might have to go through the Andra Chansen.
16:20 – The Fooo Conspiracy have managed to re-brand themselves as Felix, Oscar & Omar / FO&O as they will try to break through the Swedish market after having some success in the USA. They will close this semifinal with Gotta thing about you. Extensive dance moves and common modern clothing make it all look like a western K-Pop number, and western means without the colourful characteristics of the east. Highly tipped to win Melodifestivalen – with a bland pop-rock song like this I can't see that happening. However, their wide fan base will probably take them to the final tomorrow night.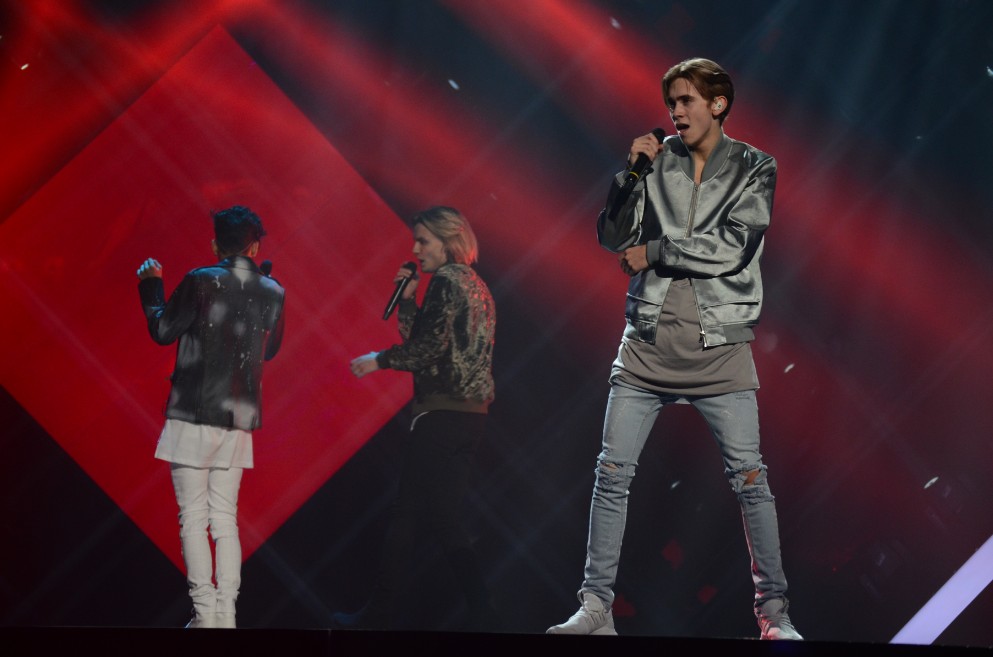 That's it for now! The first dress rehearsal will begin at 19:00 CET. More accurate predictions regarding the results of the semifinal will be presented on the National Preview live show tomorrow at 18:00 CET, here on ESCToday.
ESCToday is growing and always looks for new members to join our team! Feel free to drop us a line if you're interested! Use the
Contact Us page
or send us an email at
[email protected]
!