Another exciting night has just ended in Sweden as the second semifinal of Melodifestivalen 2017 took place in the Malmö Arena of Malmö, and the televoters decided to send Mariette and Benjamin Ingrosso to the grand final in Stockholm.
During the first round of voting, Etzia (6th place) and Allyawan (7th place) went out of the competition. The second round of voting decided then who will go to the final, who will get a second chance and who will leave the competition:
DIRECT TO FINAL:
Mariette – A million years
Benjamin Ingrosso – Good lovin'
SECOND CHANCE:
Lisa Ajax – I don't give a
Dismissed – Hearts align
And Roger Pontare was placed 5th and went out of the competition as well.
Our Press Poll on location in Malmö managed to predict the results almost correctly, missing on Dismissed and Roger Pontare who swapped places in the actual show.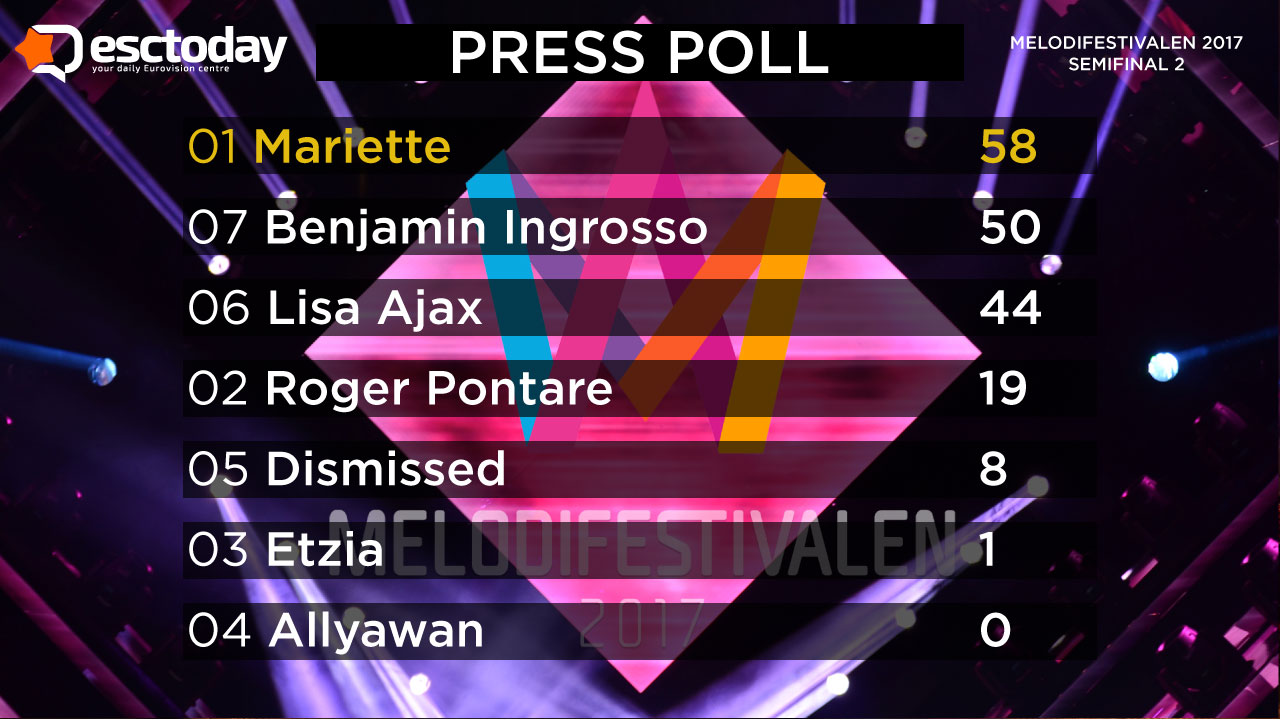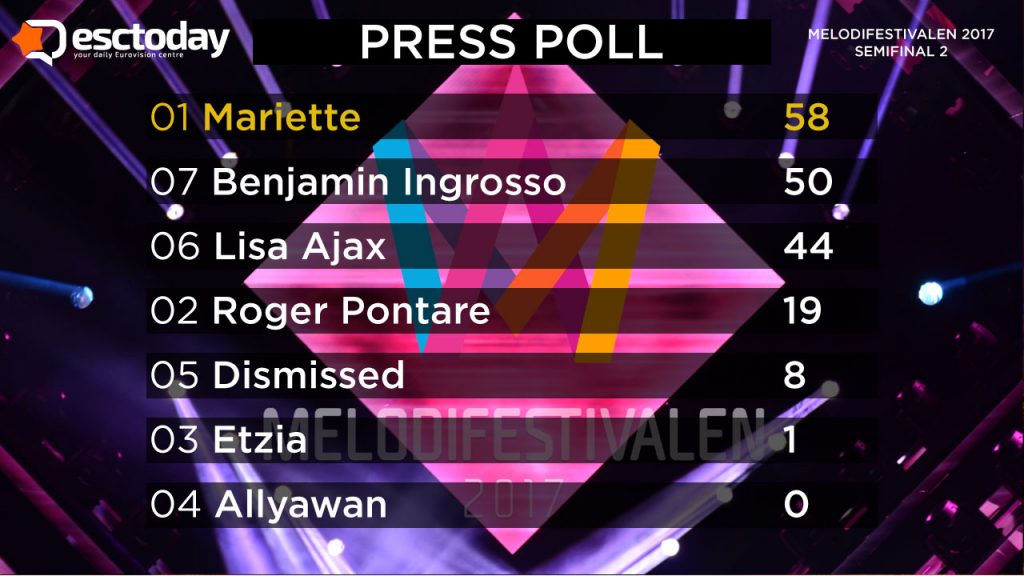 Melodifestivalen 2017 will continue next Saturday with the third semifinal. The full agenda of the Swedish selection is as follows:
04/02 – Semifinal 1
11/02 – Semifinal 2
18/02 – Semifinal 3
25/02 – Semifinal 4
04/03 – Andra Chansen
11/03 – Final