Australia's Eurovision silver medallist, Dami Im, has released her new single and with it, rebooted her look.
Fighting for love is Dami Im's first post-Eurovision single, and this time she has gone for a dance-pop sound. DNA Songs' Anthony Egizii and David Musumeci, the team behind her Eurovision song Sound of silence also produced Fighting for love.
To match the modern electronic sound of her new song, Dami Im has also updated her wardrobe, opting for an edgier, urban look.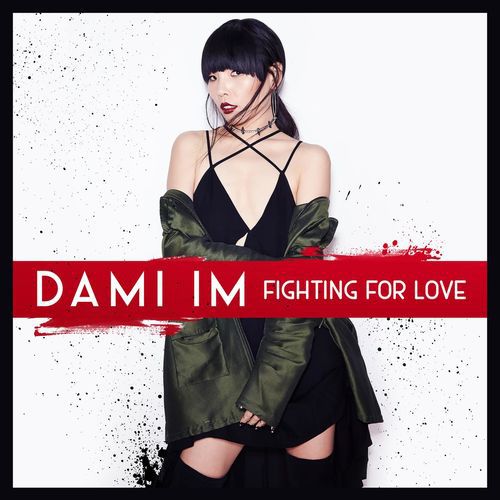 "I thought it was time to change it up, upgrade my look and sound. Obviously we had the overseas market in mind for my first release after Eurovision and I work really well with the DNA boys."
Gone is her classical prom-queen look from her time at Eurovision. Dami Im has ditched the ball gowns and American tan tights in favour of crop tops, chokers and leather jackets. She adds an on-trend dark matte lipstick to complete her moodier look.
In the teaser video, Dami also wears nineties-style combat trousers and daring thigh-high boots. Her classy make-up and sleek hair gives the entire look a grungy yet elegant vibe.
The darker ensemble is also due to the content of Im's new single. Fighting For Love was partly inspired by her own struggles to fit in after immigrating to Australia from South Korea at the age of nine.
I think a lot of my problems would be solved if I loved myself and thought people accepted me for who I am.
Im said she particularly struggled with small cultural differences, like being unaware of the same films and songs which her friends grew up with. She said she has sought to "blend in" since she was a child so people wouldn't notice she was different.
She has spoken very positively about her experiences at the Eurovision Song Contest, and that the support she received helped reassure her that she was accepted as an Asian Australian pop star.
I love being a pop star, to be able to sell out my shows and doing what I love but I don't know if I like the fact people know that I am not good about sharing how I feel about myself. When I was growing up, I was so used to hiding myself, pretending I was like my white friends, and I think probably a lot of immigrants are like that. (Eurovision) and my tour are a reminder that people, and not just in Australia, like me for who I am, what I look like and what I stand for. I don't think I have to be scared anymore.
Fighting for love has already been released in Australia and is expected to be released in several European countries in the coming months.
Dami Im represented Australia at the Eurovision Song Contest 2016. She finished in second place with 511 points, scoring top marks with the juries but only finishing in fourth place with the public. It is still unknown as to whether or not Australia will compete in the 2017 edition of the contest.
ESCToday is growing and always looks for new members to join our team! Feel free to drop us a line if you're interested! Use the
Contact Us page
or send us an email at
[email protected]
!