This year's Cypriot entry into the Eurovision Song Contest, Minus One, will perform in Florence, Italy.
The band will perform at the Hard Rock Cafe in Florence, which is located on the Piazza della Repubblica. They will be live there on Wednesday 9th November at 22:00 CET.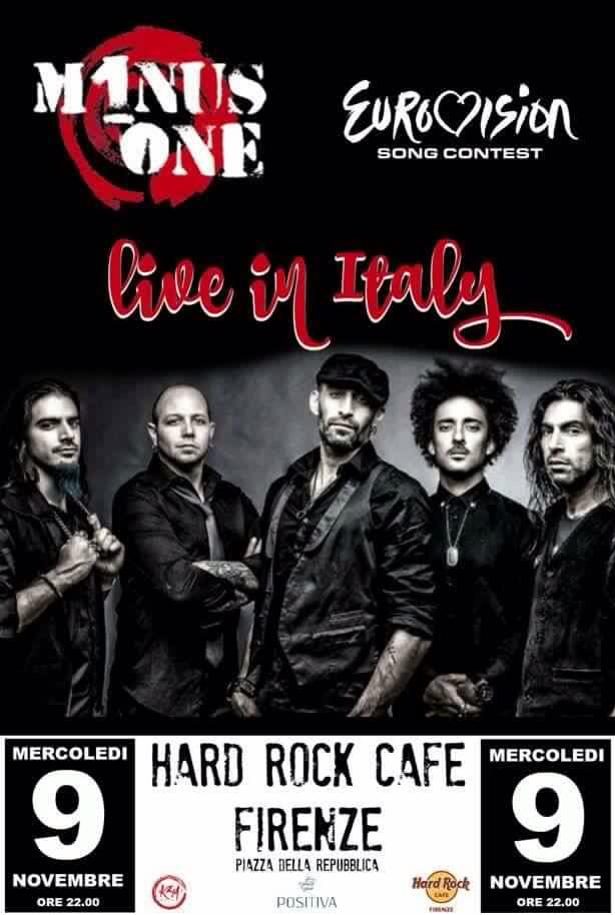 Minus One represented Cyprus at the 2016 Eurovision Song Contest with the song Alter ego. They finished in 21st place with 96 points, their best result since 2012. Cyprus have already confirmed their participation in the 2017 Eurovision Song Contest.