As the countdown leading to the announcement of the 2017 Eurovision host city kicks off, Kyiv showcases its bid to host the competition next year. The majestic Ukrainian capital is vying to welcome Europe next year at the International Exhibition Centre. Let's check it out and find out more about Kyiv's potential venue and bid.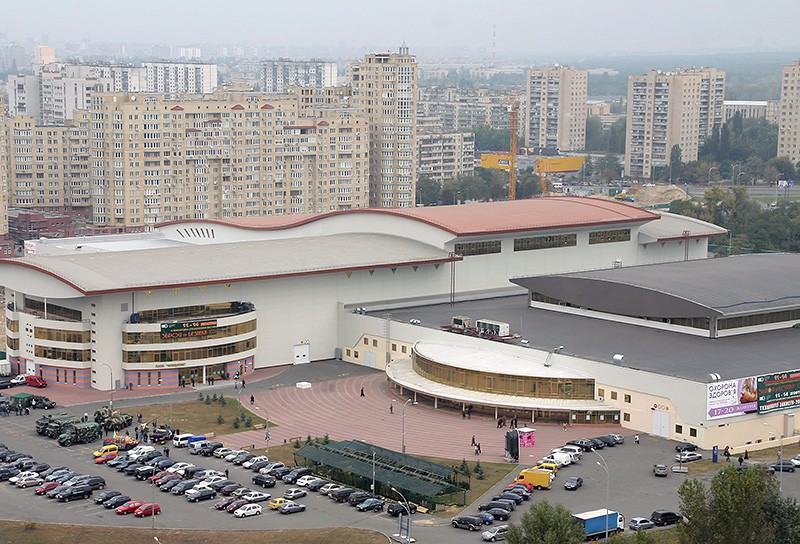 Ukrainian media outlet  Hromadske.ua met up with Mr. Anton Taranenko, the Head of the Tourism Department for the City of Kyiv. Anton spoke about Kyiv's potential bid and venue whilst touring the IEC (International Exhibition Centre) and revealed more details about Kyiv's Eurovision plans.
If Kyiv hosts…..
If Kyiv were to win the bid to host the 2017 Eurovision Song Contest, the competition will be held at the IEC, accommodating between 10,000-11,000 spectators, including 5,000 seats. The venue requires no roof, hence no money will be spent in constructing a roof or on reconstructing the premises. The IEC meets all the technical requirements set by the EBU and therefore is eligible to host the event.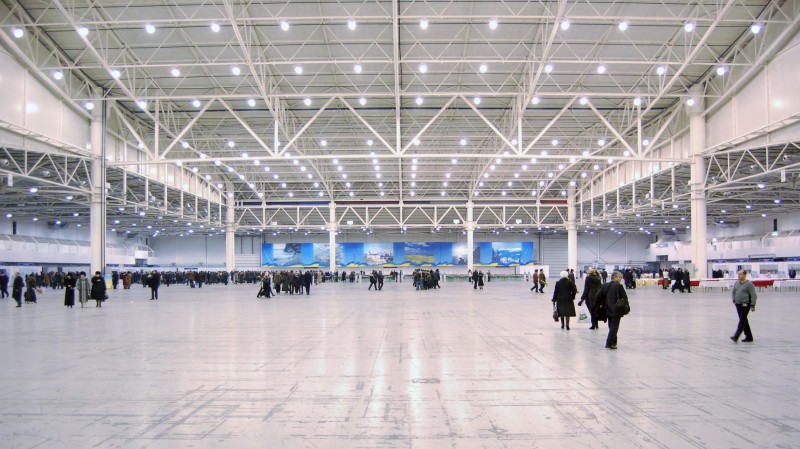 The IEC's Pavillions 2 and 3 will be used as the ESC Arena, the Green Room will be located inside the arena. Seating stands will be placed inside the arena to accommodate at least 5,000 spectators, whilst a special Fan Zone Area will also be implemented.
The dressing rooms, viewing rooms and backstage area will also be located inside the arena.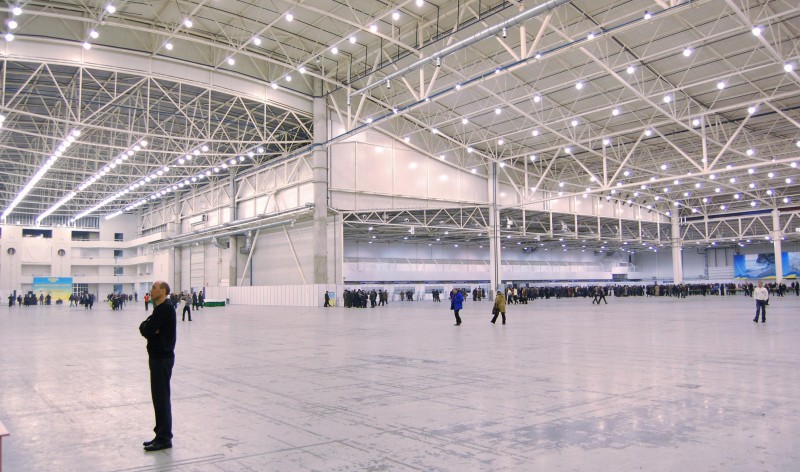 Eurovision fans, accredited media and journalists will be able commute to the venue via the Kyiv metro, shuttle buses and water taxis.
The Euroclub will be housed at the CEC Parkovy Exhibition Centre, whilst the the Eurovillage will be housed at the Sofiyskaya Square in dowtown Kyiv. Shuttle bus service will run between the IEC and the Euroclub.
The whole area around the IEC will be transformed, branded and decorated for the occasion.
Kyiv will invest its budget in improving the connections between the EIC and the city centre, transportation, branding and infrastructure development.
You can watch the video showcasing the IEC in Kyiv below courtesy of Hromadske.ua
A total of 3 cities are in the race to host the 2017 Eurovision Song Contest: Dnipro, Odessa and Kyiv. NTU, the Eurovision 2017 Committee and the EBU will be announcing the name of the 2017 ESC host city in due course.
The preliminary dates for the 2017 ESC have been set on 9, 11 and 13 May. The confirmed dates will be revealed when the host city is determined.