The 2016 Ukrainian winner Jamala arrived back in her homeland last Sunday where she was given a heroine's welcome upon arrival at Kyiv's Borispol Airport.
Jamala has become a national heroine in Ukraine after she brought back the coveted Eurovision trophy to Ukrainian soil for the 2nd time in ESC history.
Fans and media gathered together at Boryspil Airport in order to welcome their Eurovision Queen Jamala. Jamala won the 61st Eurovision Song Contest with her entry 1944.
The Ukrainian artist has been received and by the prime minister and the Mayor of Kyiv Mr Vitali Klitschko, and various high dignitaries in her country and has been honoured for her Eurovision victory.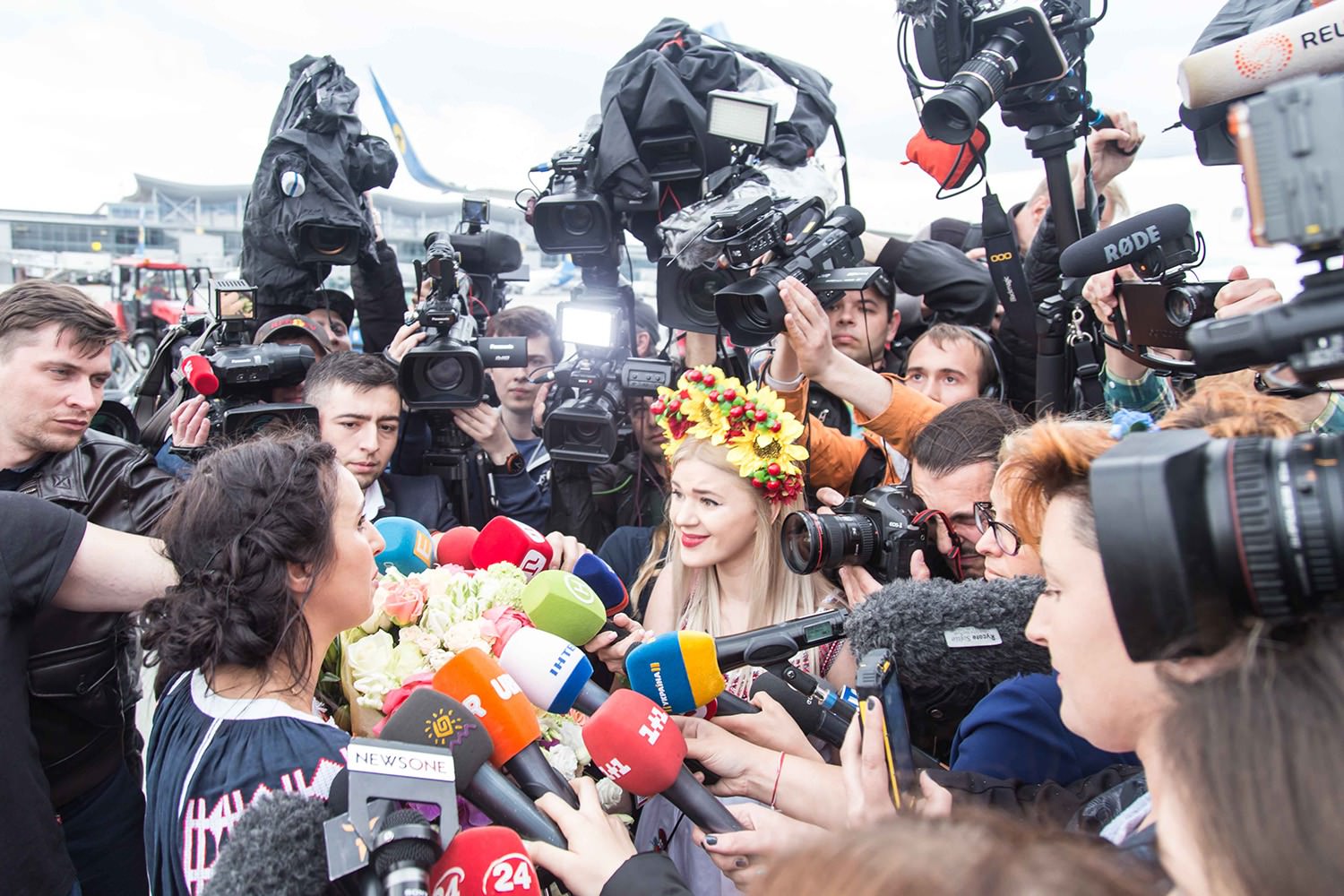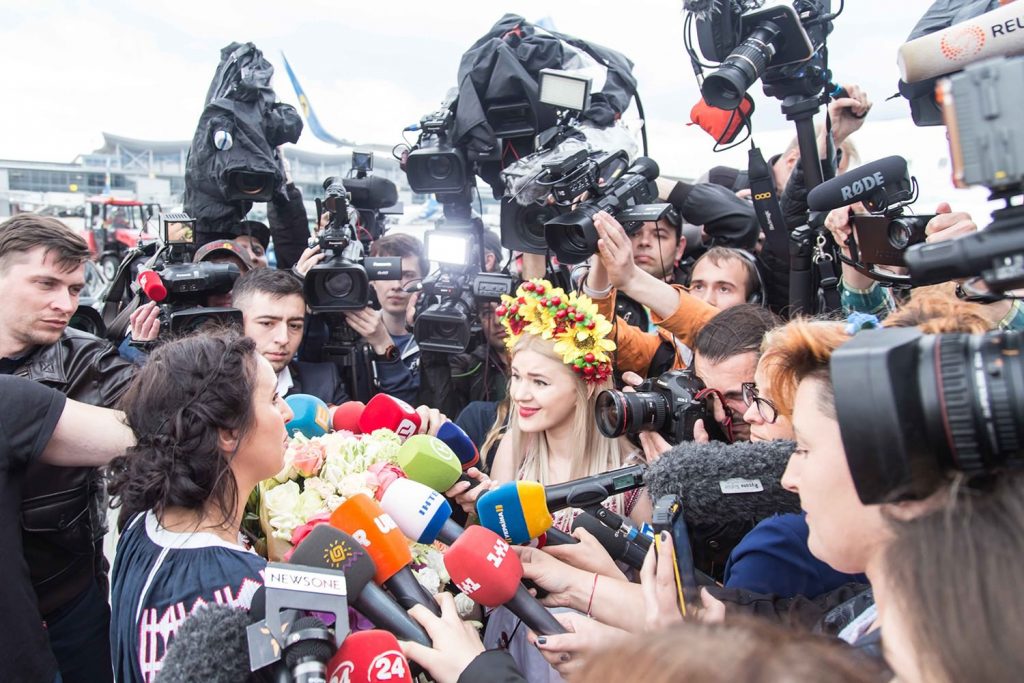 Preparations for the upcoming Eurovision have already kicked off in Ukraine with a great number of cities interested in hosting the event next year. It is more than likely that Kyiv will be given the honour of hosting the forthcoming 2017 Eurovision Song Contest due to logistics, infrastructure and experience of having hosted the Eurovision Song Contest back in 2005.
More details and information regarding the 2017 Eurovision Song Contest will be disclosed in the coming months as well as the official announcement of the 2017 ESC host city.
The preliminary dates for the 2017 Eurovision Song Contest have been set on 16, 18 and 20 May.