The 2020 Eurovision Song Contest is approaching slowly and switfly, as the days are flying, the moths are passing by and Rotterdam gears up to welcome the Eurovision bandwagon next May. The Municipality of Rotterdam has unveiled the potential venue for the 2020 Eurovision Press Centre.
The City of Rotterdam has published its Eurovision bid book unveiling their ESC 2020 plan of action and many details regarding the forthcoming edition in the Netherlands.
Dutch national broadcaster, NPO, and the City of Rotterdam are planning to house the ESC 2020 Press Centre at Rotterdam Ahoy's  Hall 2,  which is located under the same roof as the main Eurovision venue, the Ahoy Arena.
Rotterdam Ahoy's Hall 2 has an area of 3,770 sq meters.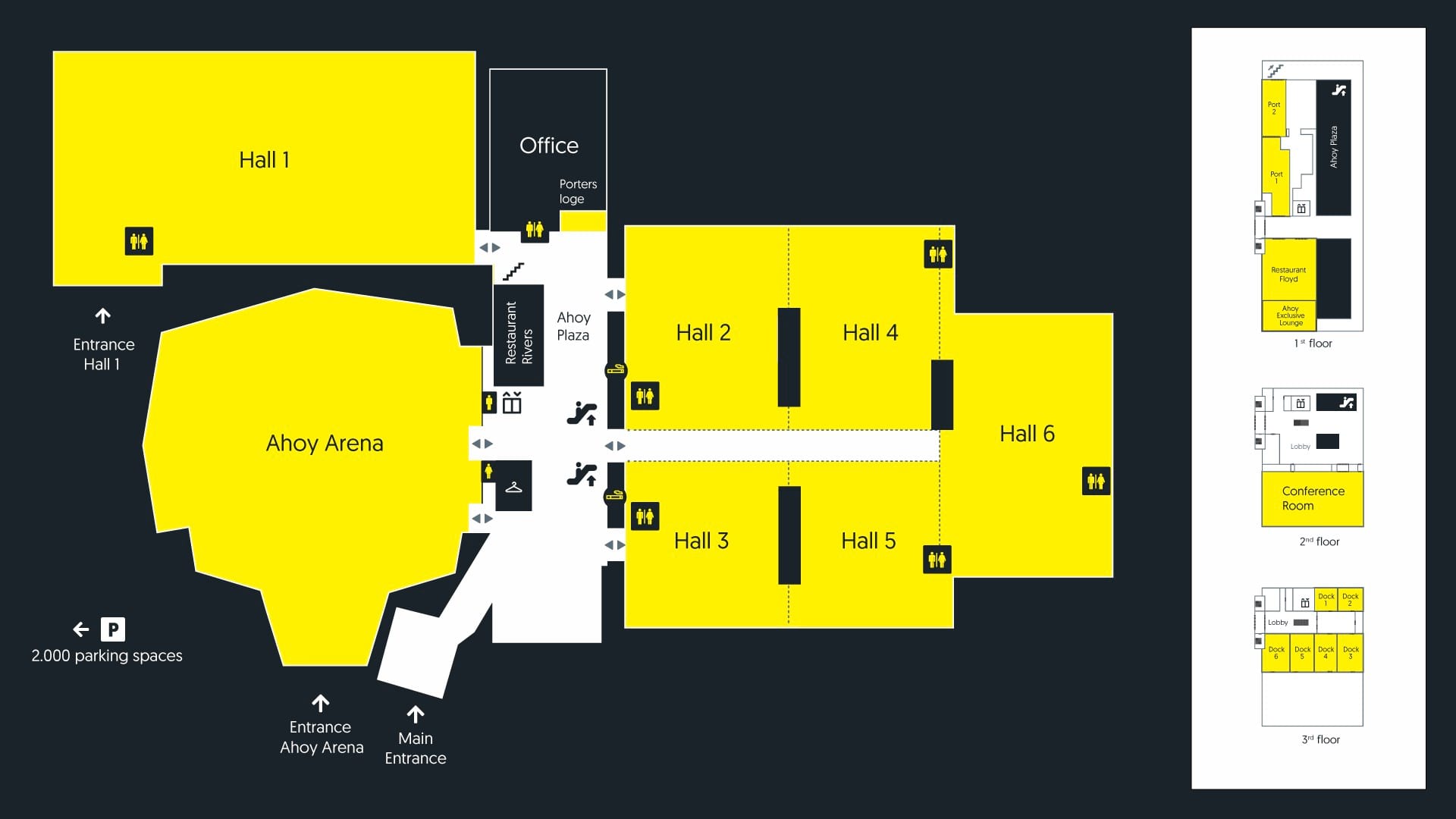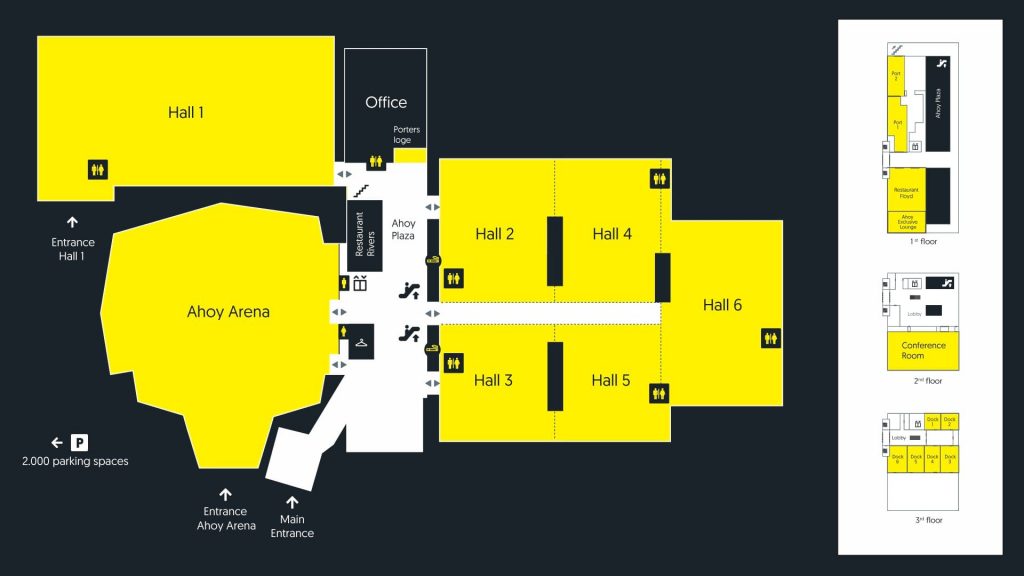 The Press Working Area will more than likely be housed at Hall 2,  whilst Hall 5 will house the catering facilities for the Press and the Fan Lounge.
Hall 4 will most likely be used to house a closed conference room near the Press Centre.
The Accreditation Centre is likey to be located at the Ahoy Plaza, between the main ESC 2020 venue and the Press Centre.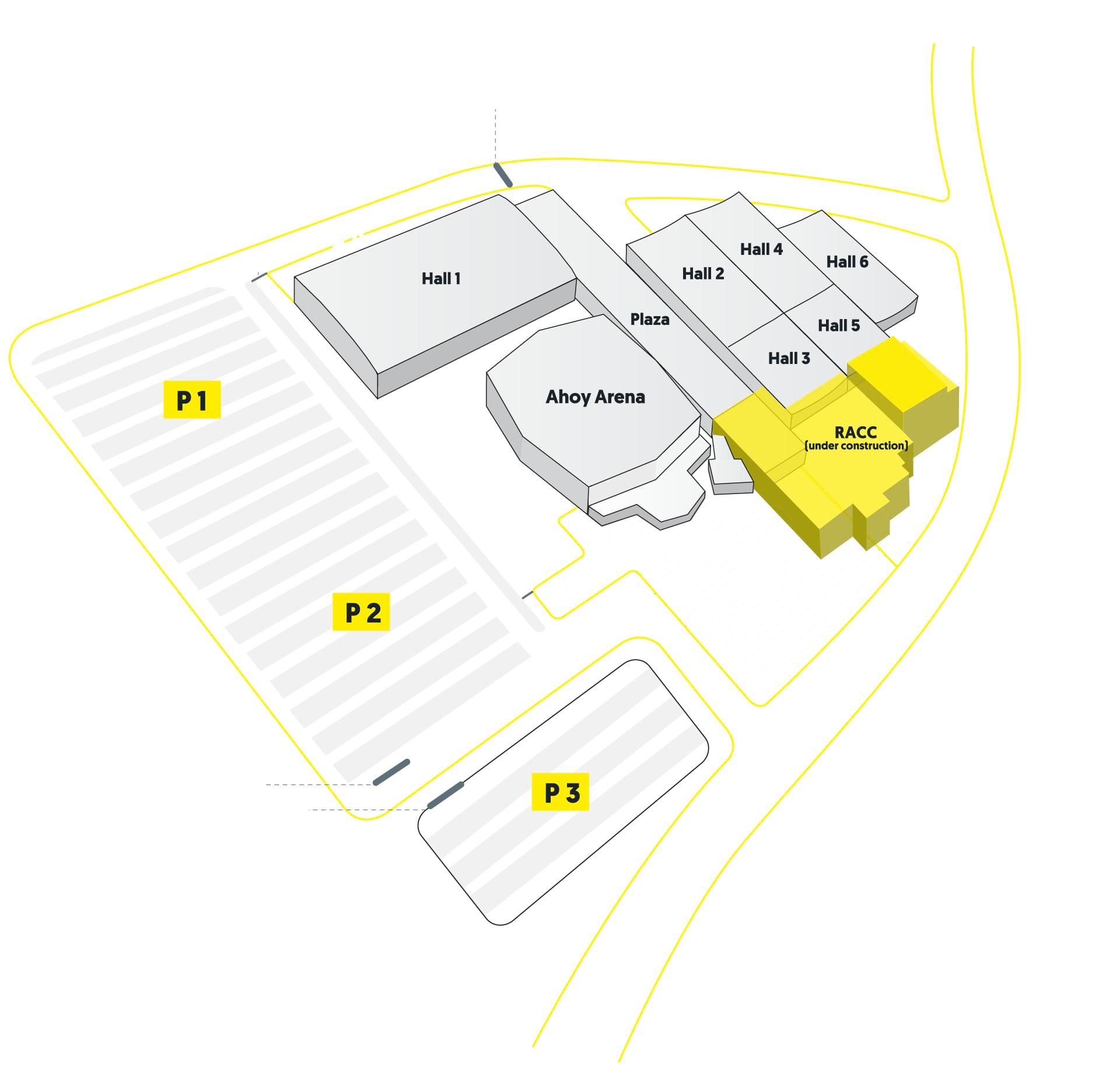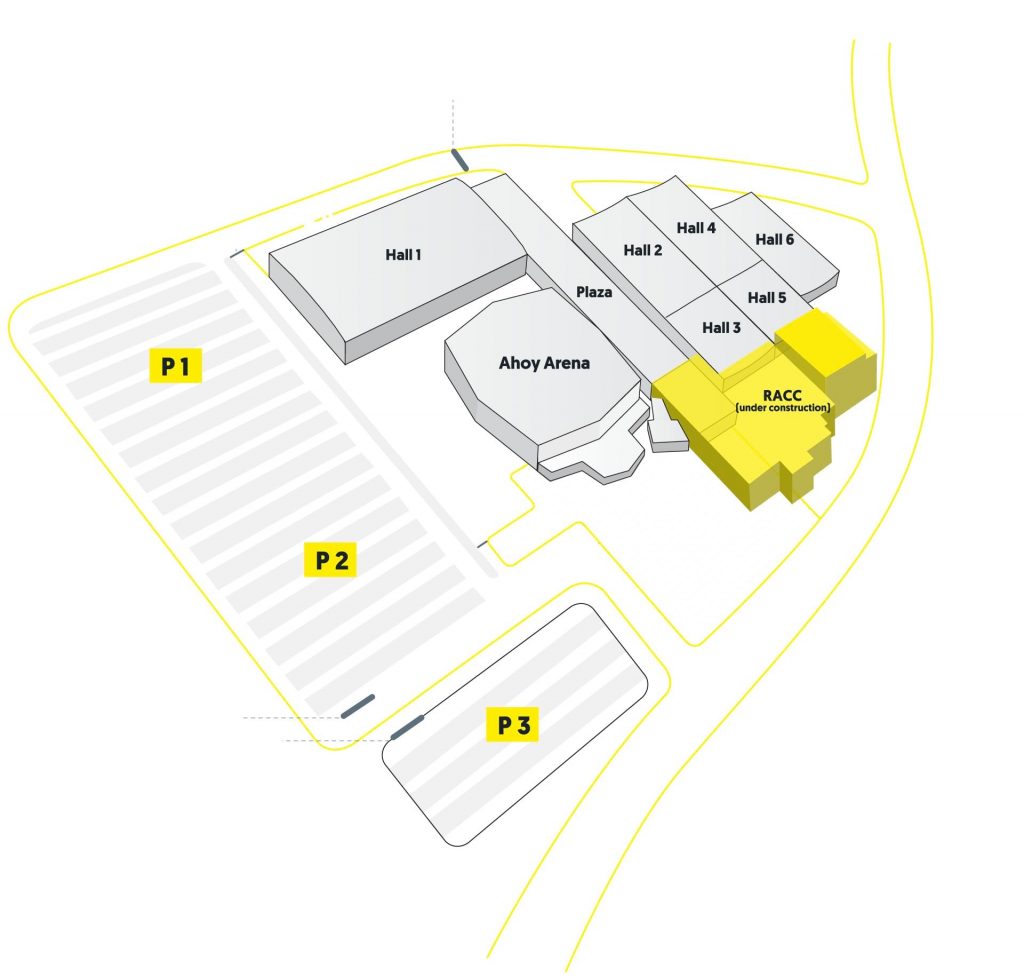 The Press Centre
The Press Centre will include the traditional Press Working Area, Press Cafe and Restaurant, Press Conference Hall, Interview and Radio booths,  Meet and Greet area, Lounge area, Info Desk, Fan Area, Fan Desk. cloak rooms etc. Circa 1,500 journalists and accredited fans are expected to work in the press centre during the Eurovision weeks.
About Halls 2-6
Rotterdam Ahoy's Halls 2, 3, 4, 5 and 6 are all very modern and flexible. They can be used separately or connected to each other, creating no less than 23,000 m2 of floor space.
The five halls are adjacent to each another and connect to the main Eurovision venue Ahoy Arena via the Ahoy Plaza, all under the same roof.
The 2020 Eurovision Song Contest is scheduled to be held on 12 , 14 and 16 May at the Rotterdam Ahoy. The event will be co-organized by Dutch broadcasters NPO, NOS, AVROTROS in liason with the EBU.
Source: NPO, Muncipality of Rotterdam, ESCToday
ESCToday is growing and always looks for new members to join our team! Feel free to drop us a line if you're interested! Use the
Contact Us page
or send us an email at
[email protected]
!