Following the official announcement of the 2020 Eurovision Host City more and more details regarding the forthcoming Eurovision Song Contest are being unveiled. Rotterdam's ESC bid book has been officially released to the public. The potential locations for the 2020 Eurovision Red carpet have also been unveiled.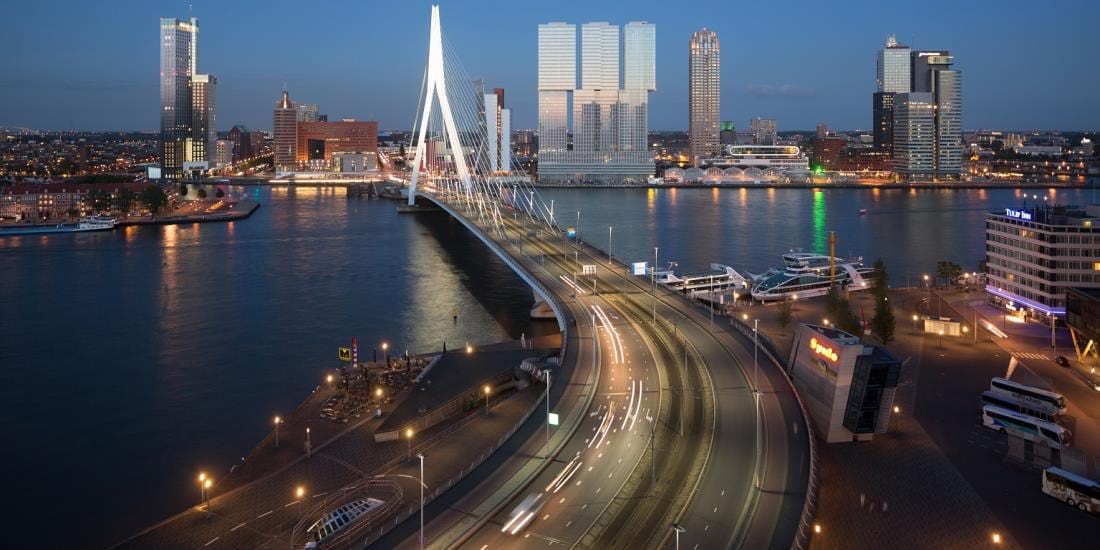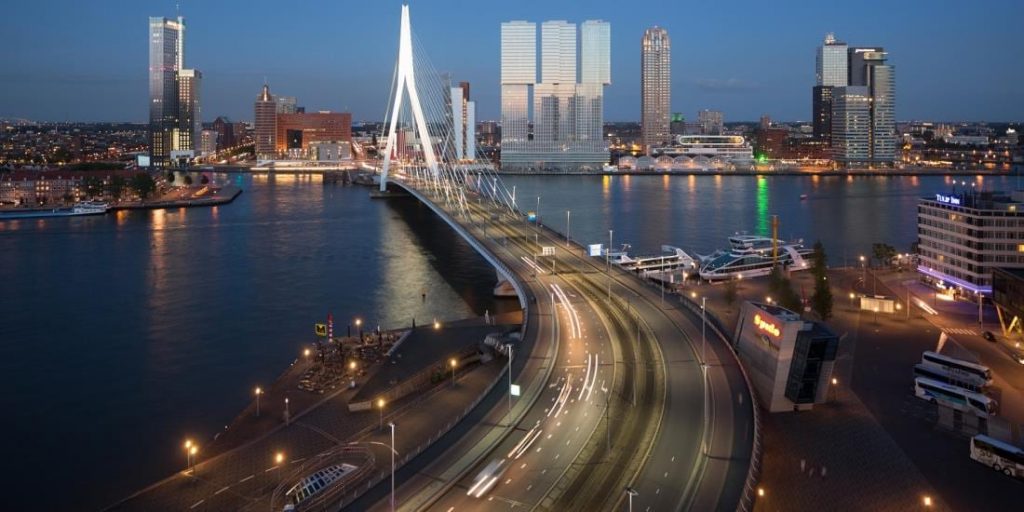 The City of Rotterdam is planning to hold the 2020 Eurovision Red Carpet aka Gold Carpet at Rotterdam's iconic Erasmus Bridge ( Erasmusbrug).
Rotterdam is planning to lay out a recycled Gold Carpet at the Erasmus Bridge or at the iconic Coolsingel Street ( the other potential location for the Red Carpet and Opening Ceremony).
The city would like the Eurovision Song Contest to be a Green event.
About Erasmus Bridge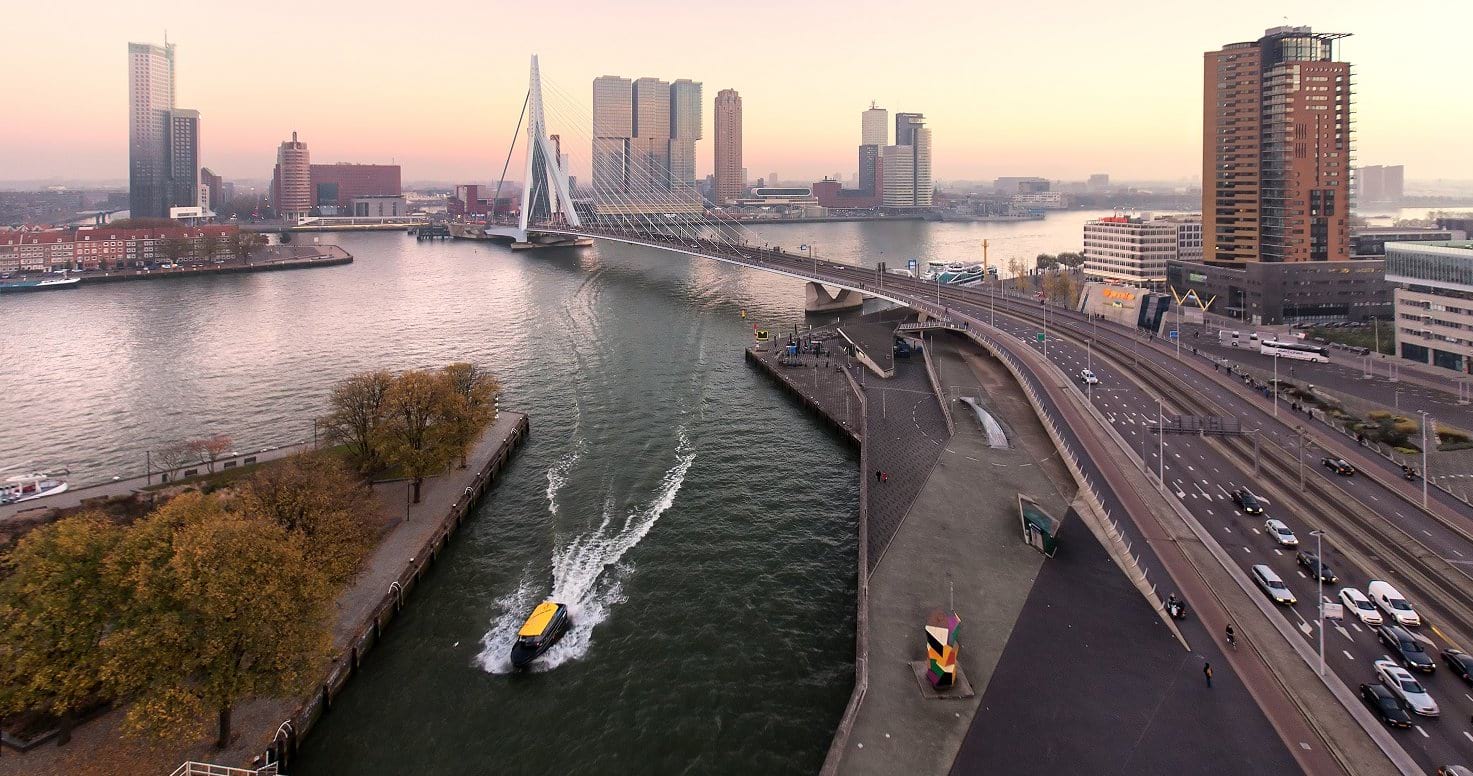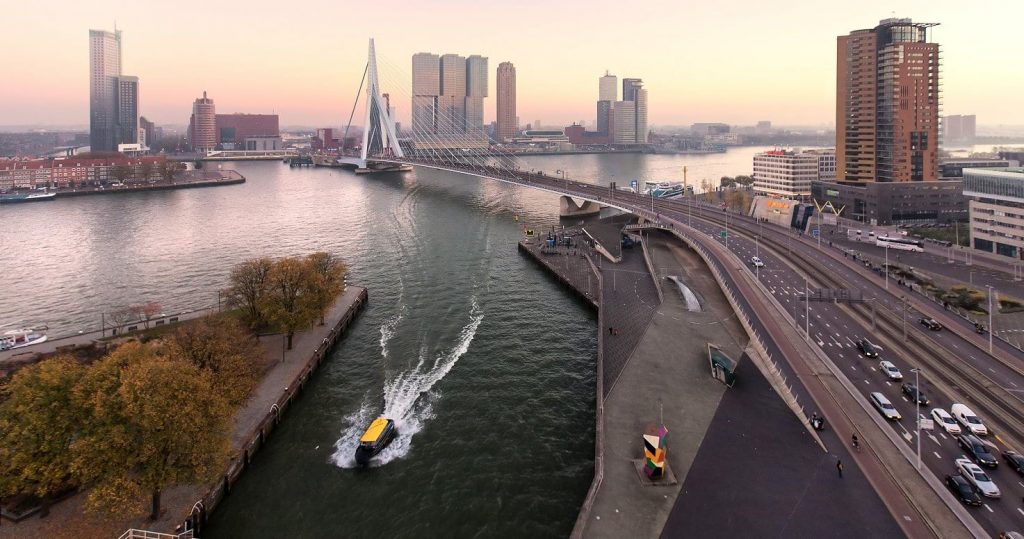 The Erasmus Bridge is 800 meters long and spans over the Maas River connecting the northern and southern parts of Rotterdam. It  is indeed of the city's main landmarks and was designed by Ben Van Berkel in 1996.
The suspension bridge has a 139-metre high steel pylon, which is secured with 40 cables. The shape of the pylon gave the bridge its nickname, The Swan!
What will happen during the Red Carpet?
During the Red Carpet event, competing acts at the 2019 Eurovision Song Contest will be able to meet and greet their fans and the assembled press. The 2020 Eurovision hopefuls will be seen in their best attire and designer outfits.
At the opening ceremony, the Mayor of Rotterdam, Mr Ahmed Aboutaleb and officials from AVROTROS, NOS, NPO, the EBU, City of Rotterdam and The Netherlands will officially welcome the 2020 Eurovision participating countries, delegations and artists to Rotterdam.
The 2019 Eurovision Red Carpet and Opening Ceremony will more than likely take place on Sunday 10 May 2020 (provisional date).
The 2020 Eurovision Song Contest is scheduled to be held on 12 , 14 and 16 May at the Rotterdam Ahoy. The event will be co-organized by Dutch broadcasters NPO, NOS, AVROTROS in liason with the EBU.
Source: Municipality of Rotterdam/ NPO/ ESCToday
Cover Photo: rotterdam.nl
ESCToday is growing and always looks for new members to join our team! Feel free to drop us a line if you're interested! Use the
Contact Us page
or send us an email at
vacancies@esctoday.com
!