KAN, the 2019 Eurovision host broadcaster has unveiled further details regarding the 2019 Eurovision Song Contest Grand Final opening which promises to be both exciting and entertaining.
The 2019 Eurovision Grand Final Opening will feature former Israaeli Eurovision hopefuls:  Netta (Israel 2018/Eurovision winner), Nadav Guedj (Israel 2015), Dana International (Israel 1998/2011) and  Ilanit (Israel 1973, 1977).
How will KAN open the 2019 Eurovision Grand Final? What has the host broadcaster planned and what surprises do we have in store?
Netta's unique welcoming!
Netta will welcome the audience and the participants of the 2019 ESC with the airplane ride of their life – into TEL AVIV.
The plane will land directly into the Flag Parade. The music will begin with Im Ninalu a Jewish-Yemenite poem historically sung in traditional celebrations.
Twenty years ago, Ofra Haza (Israel 1983), an Israeli icon who successfully performed all over the world, would often include the song Im Ninalu in her repertoire. Ofra represented Israel at the 1983 Eurovision Song Contest with her epic entry Hi, achieving an honourable 3rd placing in Munich.
Dana International to get the ball rolling!
Dana International, Israel's celebrated Euovision Diva, will open the stage with a tribute to Tel Aviv aka Omer Adam's mega hit 'Tel Aviv' also known as 'Tel Aviv Ya Habibi Tel Aviv and her  1998 Eurovision winning entry Diva.
'Tel Aviv' has been composed by none other than Doron Medalie the man behind the 2018 Eurovision Israeli winning entry  'Toy'. Medalie was also behind the 2015 Israeli entry 'Golden boy'.
Ilanit  &  Nadav Guedj (The Golden Boy)
Then Ilanit (Israel 1973/1974), Israel's first participant in the ESC, will sing an excerpt from her 1973 song Ey Sham followed by Nadav Guedj (Israel 2015) who will sing an excerpt from his song Golden Boy (Let me show you Tel Aviv).
The Flag Parade
Between these songs, the delegations flag parade will take place, accompanied by stage dancers wielding airfield landing lights. When each country is introduced, the dancers on stage will dance with ultra-bright light pixel pois that will digitally unroll the country's flag on the ceiling.
After being introduced, each country will be welcomed in its own language and the LED screens will feature the country name and the word WELCOME.
Gal Gadot in the house!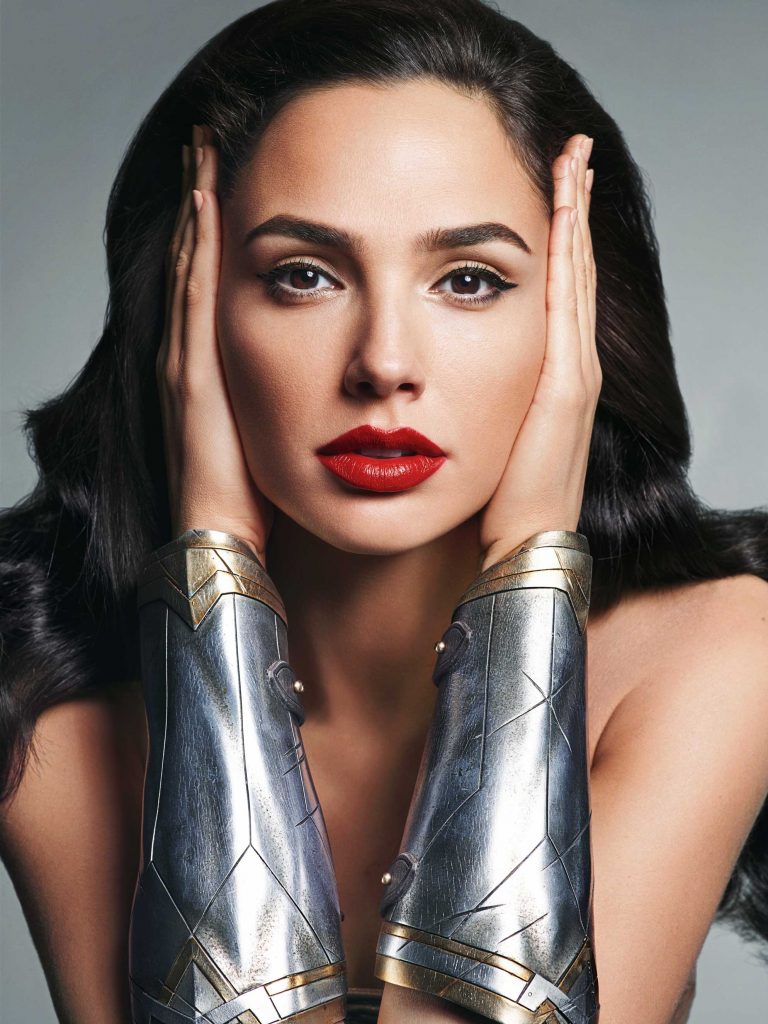 Israel's unique 'Wonder Woman' aka the internationally acclaimed Hollywood star Gal Gadot will join us all the way from LA, and KAN honored and thrilled to welcome her in an exciting and surprising VTR during the ESC 2019 Grand Final.
The 2019 Eurovision Song Contest is set to take place on 14, 10 and 18 May at the Expo Tel Aviv in Tel Aviv, Israel.
ESCToday is growing and always looks for new members to join our team! Feel free to drop us a line if you're interested! Use the
Contact Us page
or send us an email at
vacancies@esctoday.com
!