Belarus' preparations for their 2019 national selection event are well and truly underway. Following the closure of the submission window a few days ago, the country's public broadcaster has now revealed the 10 shortlisted acts, as well as the show's running order.
10 participating entries; jury to decide the winner
Is Belarus going to leave behind a series of disappointing results and open a new page in Tel Aviv? The country's 2019 Eurovision fortune will be handed to one of the 10 participants of their national selection event.
As usual, Belarus is going to hold a national selection that will consist of a single show. Although its exact date is yet to be set, this will not be staged later than 8 March. The show will see 10 contestants, but only one of them will win and fly the Belarusian flag in Israel.
This year, the public will not be involved in the artist and song selection, as this will be made by an expert jury only. Each jury member will be awarding from 0 to 10 points to each participating act.
Following a draw that took place at BTRC, the show's running order will be as follows (you may listen to their live auditions, as released by the broadcaster):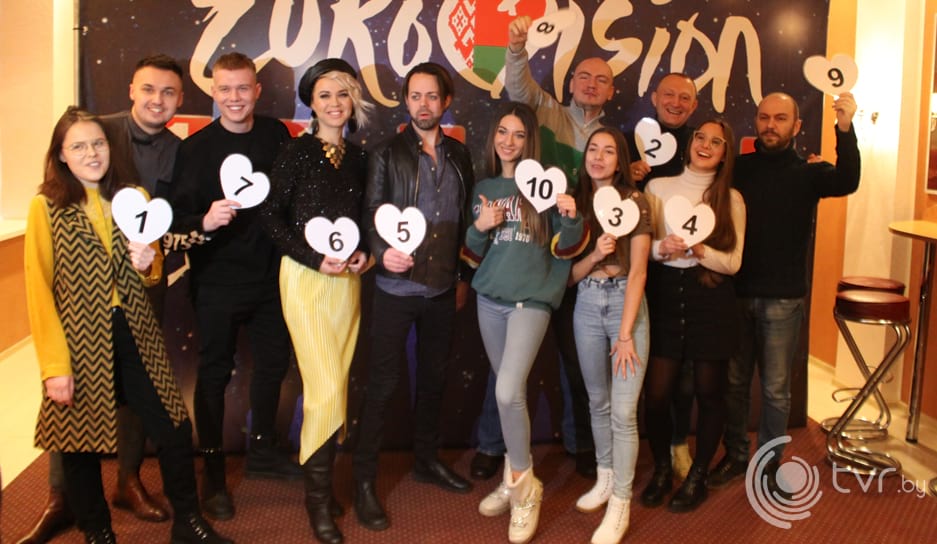 All 10 competing acts are reportedly going to film and release short videos in the days to come.
Belarus at Eurovision 2018
Belarus partook at the 2018 Eurovision Song Contest and decided upon their representative through a national final, won by the Ukrainian young artist ALEKSEEV, former contestant and semi-finalist of The Voice of Ukraine. In Lisbon, he performed his dynamic ballad Forever, penned by Kyrylo Pavlov and Evhen Matyushenko. Despite an extraordinary appearance and being an expected qualifier, he didn't manage to progress to the Grand Final.
According to the semi-final allocation draw that was held last week, Belarus is going to compete in the first half of the first semi-final on 14 May.
ESCToday is growing and always looks for new members to join our team! Feel free to drop us a line if you're interested! Use the
Contact Us page
or send us an email at
vacancies@esctoday.com
!