Vienna, the majestic Austrian capital is all set to hold the 25th Lifeball tonight with a grand star studded line up of international celebrities scheduled to grace the occasion. Our favorite Eurovision Queen aka Conchita Wurst will have the honour of co-hosting the event, which this year pays tribute to the epic internationally celebrated 1965 musical The Sound of Music.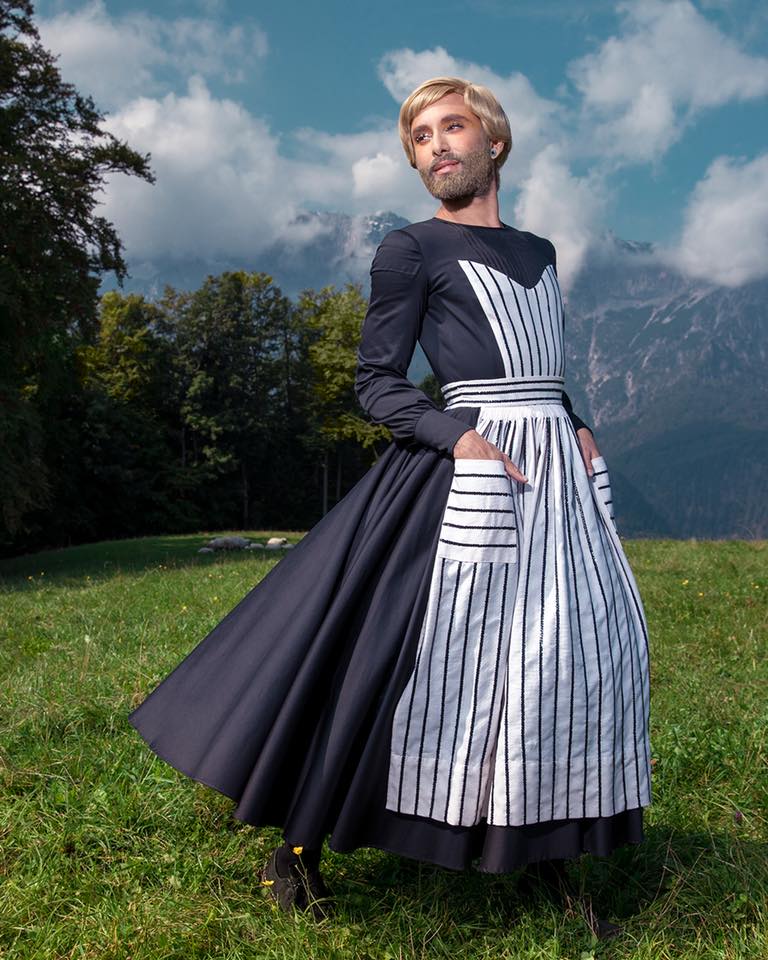 Former Austrian Eurovision stars will be very much part of the glitzy and glamorous celebration with the evergreen Sound of Music melodies: Zoe (Austria 2016), Nathan Trent (Austria 2017) and Conchita Wurst (Austria 2014).
Former Eurovision 2015 hostesses Alice Tumler and Mirjam Weichselbraun will be co-hosting the show for viewers at home for ORF.
How to watch?
Alice Tumler and Mirjam Weichselbraun (Eurovision 2015 hostesses) will co-host the show on ORF with Peter Schneeberger and Alfons Haider a(photo credit: ORF/Thomas Ramstorfer)

You can watch the 2018 Lifeball Opening Ceremony, Fashion Show and concert from 20:15 CET on the following channels:
About Lifeball
Lifeball is an annual charitable event held in the Austrian capital in order to raise awareness on HIV and support associations fighting AIDS.
The event is organized by Life Plus and this year celebrates its 25th birthday, founded by Gery Keszler and Torgom Petrosian in 1993 the gala is held annually at Vienna's City Hall. Life Ball has become one of the world's most important AIDS charity events. The seven-digit proceeds of this benefit event go to global aid projects, in collaboration with international partner organizations.
Lifeball is one of the world's biggest charity events for people suffering from HIV/AIDS, at Vienna's City Hall.
Lifeball 2018
The 2018 Lifeball will be held tonight Saturday 2 June with a grand Opening Ceremony and Fashion Show. The event will take place at Vienna's City Hall Square. The theme of this year's Lifeball will pay homage to the internationally acclaimed 1965 movie and musical The Sound of Music.
This year's spectacular stage has been designed by Amra Bergman, providing the perfect setting for this celebration of life. She is also responsible for the costumes of the debutant which are part of the opening show, choreographed by Giorgio Madia.
The Queen of Austria aka Conchita has submerged herself into the Sound of Music specially for this year's Lifeball. She will be co-hosting the event with Herbert Fottinger.
Key scenes from The Sound of Music will be interpreted at the glamorous opening show on Rathausplatz with numerous performances by international stars, showing Austria between tradition and innovation, local heritage and globalism.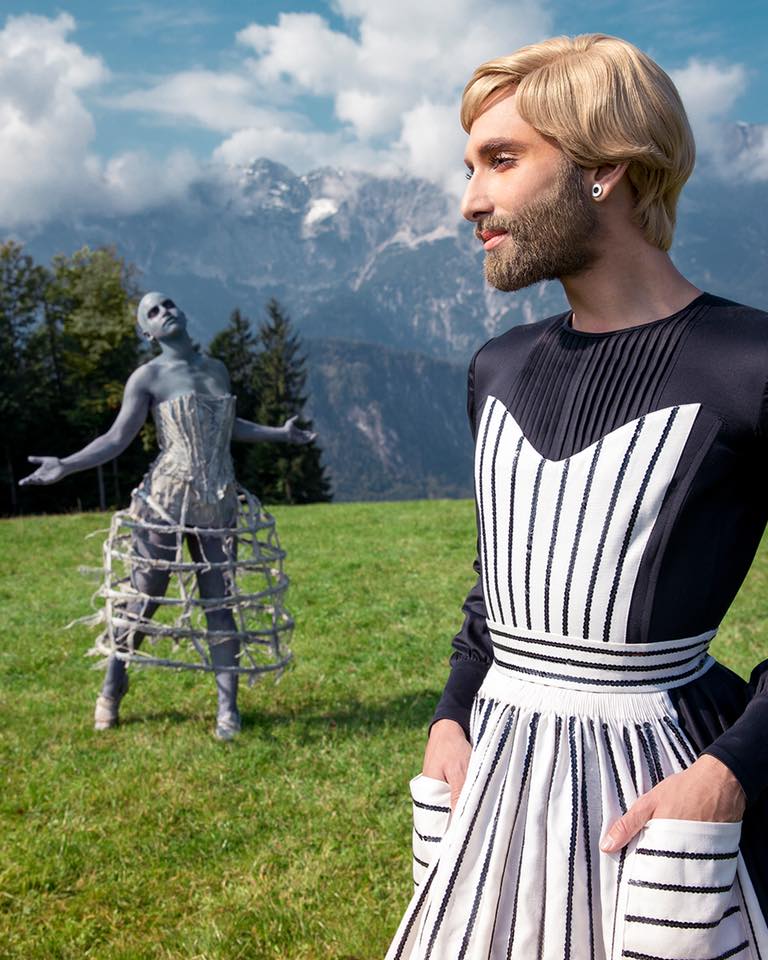 Conchita Wurst plays the role of Miss Maria, who was portrayed by Julie Andrews in an unforgettable performance in the film. The opening show will focus on the wedding scene from the film. The following fashion show is also dedicated to the theme: 25 fashion houses from Missoni to Lanvin present their most beautiful wedding collections.
Guests attending this year' Lifeball will be mesmerised with a colorful kaleidoscope of emotional highlights consisting of a  musical and dramaturgical ode to this year's theme The Sound of  Music.
A grand line up of stars will be gracing the occasion: Adrien Brody, Paris Jackson, Charlize Theron, Caitlyn Jenner, Kelly Osbourne, Brad Goreski, Rufus Wainwright, Patti LaBelle, Gus Kenworthy, Kim Petras, Betty Who, Alcazar, Ian Bohen, JR Borne, Michiel Huisman, Gilles Marini, Katee Sackhoff, Cindy Bruna, Carmen Carrera, Alain Fabien Delon, Nats Getty, Gigi Gorgeous, Jonas Kaufmann, Dominic Muhrer & Joshua Ledet, Yasmine Petty, Victoria Swarovski and Debra Shaw. 
The children of this year's Life Ball family: Vera Doppler, Markus Freistätter, Zoe Straub (Austria 2016), Nathan Trent (Austria 2017), Verena Altenberger, Rose Alaba and Missy May will also play significant roles.
Donate and Support the Fight Against HIV/AIDS
The purpose of the organisation is to serve common public interest and assist with the development of health and emergency aid. It supports national and international non-profit organisations. Specifically, LIFE+ partners with organizations that provide direct assistance (funds, food, service), ensure equal rights and access to health care as well as encourage tolerance and inclusivity.
You can make a donation here.
ESCToday is growing and always looks for new members to join our team! Feel free to drop us a line if you're interested! Use the
Contact Us page
or send us an email at
[email protected]
!