RTP, the Portuguese national broadcaster has announced today that tickets for the 2018 Eurovision Song Contest are completely sold out. The fourth and final wave of tickets went on sale today.
The high demand for Eurovision 2018 Grand Final tickets both in Portugal and overseas lead to the tickets selling out in just 15 minutes. Many fans and buyers were dissapointed as they didn't a grab a ticket to the Grand Final.
International fans were able to buy their tickets online on Blueticket's official website, whilst Portuguese fans had more options: to buy online or in the official shops like FNAC.
Grand Final tickects sold out
The 2018 Eurovision tickets sales were spread out in a total of four waves.  Tickets for all 9 Eurovision shows went on sale including the three live shows, jury finals and family shows.
Tickets for the three Grand Final shows  live show, family show and jury final) are sold out. Even the Semi-Final live show on 10 May is sold out.
Remaining tickets for sale
If you still haven't grabbed your ticket, there are still some tickets available for the following shows on Blueticket.pt:
07/05/2018 – Semi-final 1 – Jury Show 19:30

08/05/2018 – Semi-final 1 – Family Show 13:30

08/05/2018 – Semi-final 1 – Live Broadcast 19:30

09/05/2018 – Semi-final 2 – Jury Show 19:30

10/05/2018 – Semi-final 2 – Family Show  13:30
How to buy your ticket?
You can purchase your tickets for the 2018 Eurovision Song Contest shows via blueticket.pt.
NB: Queue-It
BlueTicket operate a system called Queue-It, which is used to sell tickets for many of the biggest events in the world. It prevents the site from crashing if all users accessed the queue for the ticket selling platform simultaneously.

Those who arrive in the queue for tickets before the sale opens are assigned a random number at the time of the opening of the sale. This means that no one is at an advantage when they arrive on the ticket purchasing page just before the sale starts. Users who join the queue after the sale starts are then assigned a sequential number behind those who joined it beforehand.
The Eurovision venue Altice Arena seating plan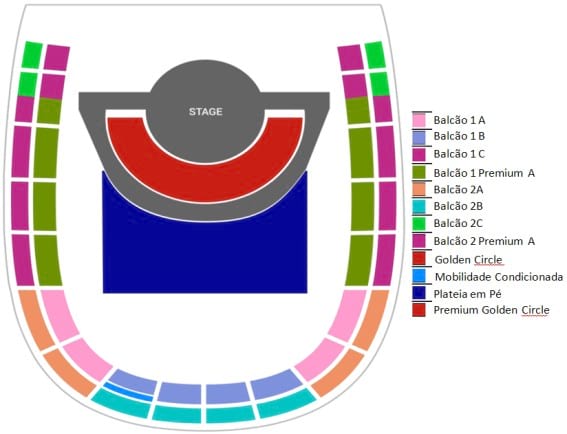 The 2018 Eurovision Song Contest is scheduled to be held on 8, 10 and 12 May at the Altice Arena in Lisbon.
ESCToday is growing and always looks for new members to join our team! Feel free to drop us a line if you're interested! Use the
Contact Us page
or send us an email at
[email protected]
!