The 10 acts set to compete in Norway's national final for Eurovision, Melodi Grand Prix 2018, have now been unveiled! Let's have a look at who will be competing for the right to represent the nation in Lisbon this coming May.
The names are out and the songs are known! NRK, the Norwegian national broadcaster, has today unveiled the names of the 10 participants set to compete in the country's upcoming national final for the 2018 Eurovision Song Contest, Melodi Grand Prix (MGP).
The 10 acts were revealed this morning during a special press conference, along with further information about each artist. The songs were unveiled in full shortly after the conference via the official MGP website.
Here are the Norwegian finalists!
Competing in March's MGP show are the following:
Charla K – Stop the music
Alejandro Fuentes – Tengo otra
Aleksander Walmann – Talk to the hand
Stella Mwangi & Alexandra Rotan – You got me
Vidar Villa – Moren din
Tom Hugo – I like I like I like
Ida Maria – Scandilove
Rebecca Thorsen – Who we are
Nicoline – Light me up
Alexander Rybak – That's how you write a song
Listen to all of the competing entries via the official MGP website!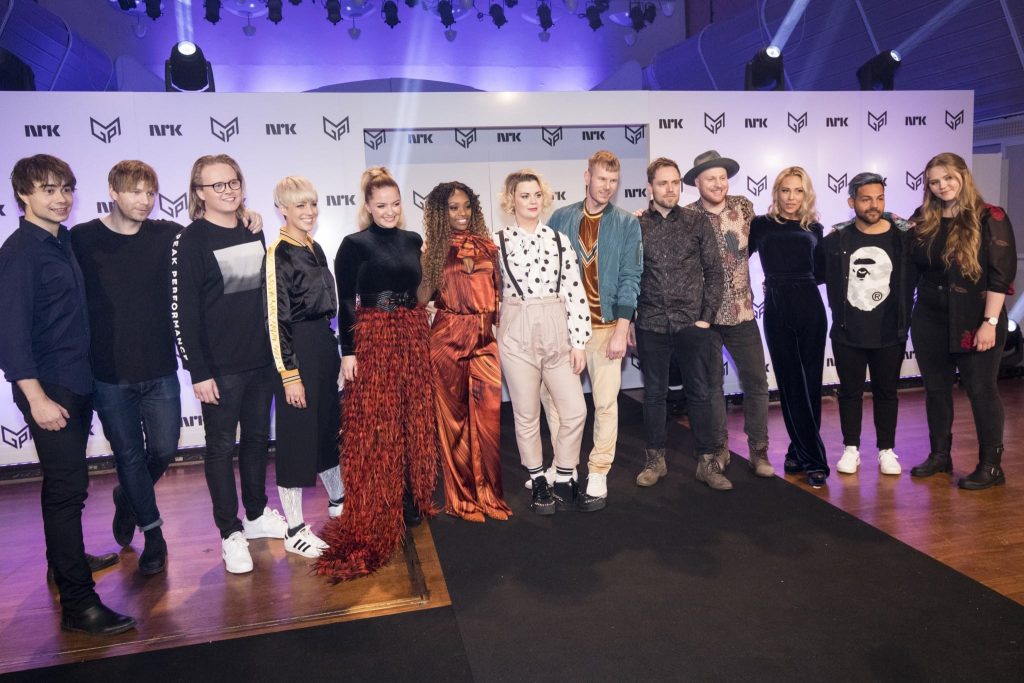 Returning to the competition is last year's Norwegian representative, Aleksander Walmann, who participated alongside JOWST in Kyiv in 2017, as well as the country's 2011 representative, Stella Mwangi.
The final announcement of the presentation was the surprise return of Alexander Rybak, who brought Norway their last Eurovision victory back in 2009!
Both JOWST and Mørland return as composers at this year's competition: JOWST has co-produced Walmann's entry, whilst Mørland has written Thorsen's bid.
Which MGP 2018 entry is your favourite? Let us know by voting in our poll below!
MGP 2018 will be host by Kåre Magnus Bergh and Silya Nymoen and is set to take place on the 10 March. The winner will go on to earn the right to represent Norway at the 2018 Eurovision Song Contest in the host city of Lisbon.
As in 2017, the Norwegian representative will be determined via a combined public televote and international jury vote.
Further details regarding the country's national final are expected to be unveiled in the coming weeks.
What are your thoughts on the Melodi Grand Prix 2018 line-up? What do you think of Norway's chances at Eurovision 2018?
ESCToday is growing and always looks for new members to join our team! Feel free to drop us a line if you're interested! Use the
Contact Us page
or send us an email at
vacancies@esctoday.com
!