One of the places in Kyiv that will take your breath away is St. Michael's Golden Cathedral and complex with its sparkling golden domes. Kyiv is also known as the City of Golden Domes where you will find hundreds of magnificent churches and cathedrals. Today we will visit one of the TOP 10 MUST SEE Attractions in Kyiv, namely the amazingly beautiful St. Michael's Golden Domed Cathedral.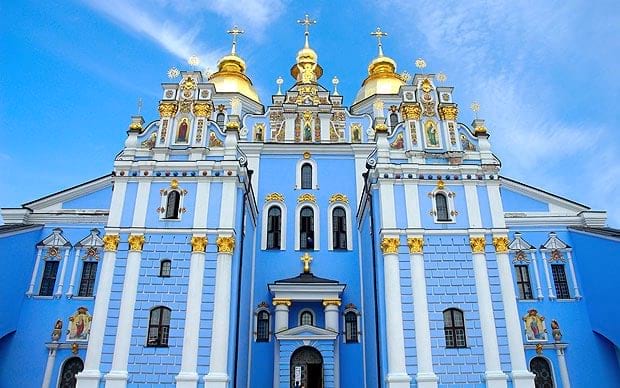 St. Michael's Golden Domed Cathedral along with its complex is yet another wonderful landmark in Kyiv that you should not miss whilst visiting the Ukrainian capital. I was stunned with this unique architectural treasure. St. Michael's Cathedral stands opposite St. Sophia's Cathedral . Its golden domes and light blue Baroque style architecture will mesmerise you when approach the complex.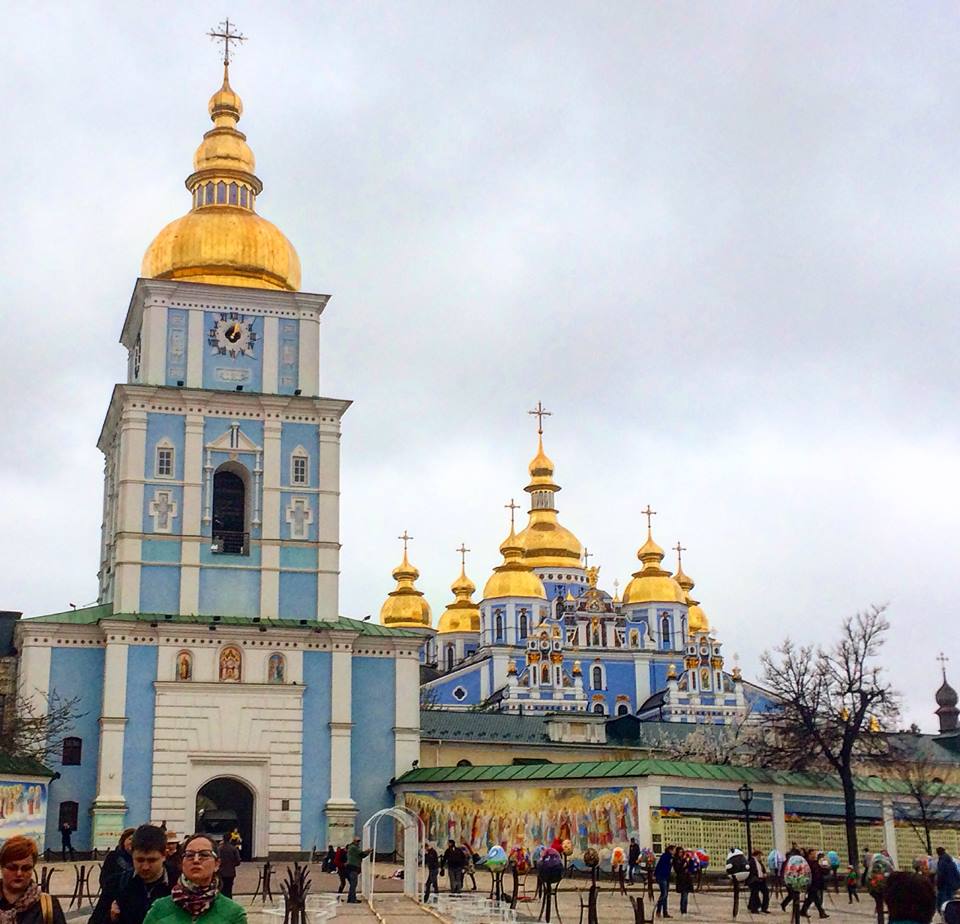 The original St. Michael's Golden Domed Monastery was built back in 11th century.
The present day cathedral was rebuilt at the end the 20th century as the Golden Domed Monastery was blown up in 1937. The interior of the cathedral will take your breath away with its intricate decor and stunning frescoes and mosaics. The complex also includes a monastery and a Bell Tower. You can admire some stunningly beautiful paintings depicting Biblical characters at the entrance of the complex.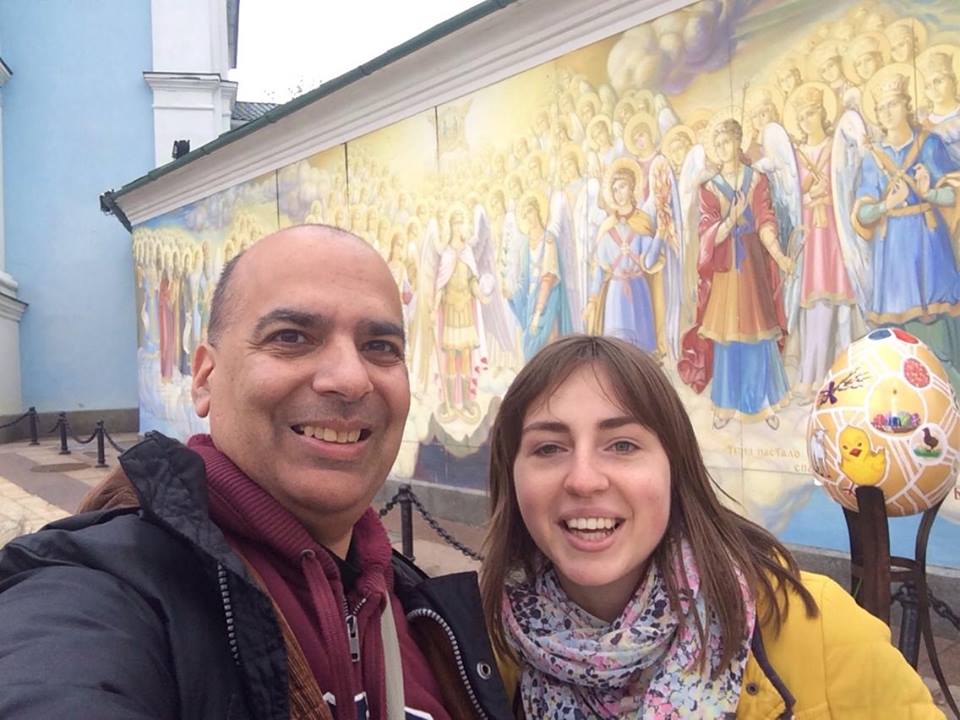 Whilst in the complex you should not miss the Refectory of St. John the Divine. After visiting the St. Michael's Golden Domed Cathedral,  you get a taste of Kyiv's splendour and grandeur. The sparkling golden domes of St. Michael's Golden Domed Cathedral dominate Kyiv's skyline.
Address: Kyiv, 6 Triokhsviatytelska Street
Entrance Free: Free
ESCToday in collaboration with CFC Consulting and UA: PBC will be bringing you a series of articles leading up to the 2017 Eurovision Song Contest in order to showcase and introduce the 2017 Eurovision host city Kyiv to our readers
You can follow our forthcoming series of Discover Kyiv articles with photographs and videos on ESCToday.com and on our official Esctoday Instagram and ESCToday Facebook pages
ESCToday is growing and always looks for new members to join our team! Feel free to drop us a line if you're interested! Use the
Contact Us page
or send us an email at
[email protected]
!