Malta's Ira Losco has announced her designer for her Eurovision performance.
Australian-born stylist and designer Alex Zabotto-Bentley will design the outfit in which Ira will perform her song Walk on water. Zabotto-Bentley has an impressive CV, as previous clients include Kylie Minogue, the late Prince and Lady Gaga, with whom he is most closely associated.
He describes himself as a "complete" designer, as he has experience with both clothing and interior design. He has also had many famous companies as clients. The companies are widely varied, ranging from children's hospitals to alcoholic beverages, to skincare to cars!
A source close to Ira has told fans to "Expect something big!" but was unable to divulge any further information.
Ira's stage production will be lavish, with no expense spared. The Maltese team have hired dancer and choreographer Stephane Boko to act as creative director. Stephane Boko has worked with many famous names including Madonna and the Eurovision winner of 1988, Celine Dion. Boko has also worked with Cirque du Soleil, as both a dancer and choreographer.
Ira will also be joined on stage by the dancer, Skorpion, who danced in her music video for Walk on water. The video was filmed in Gozo, the northern island of Malta. Skorpion is an established dancer, performance artist and choreographer. He has also worked with some of the world's most famous singers, including Madonna and Taylor Swift. He is currently on tour with Kylie Minogue.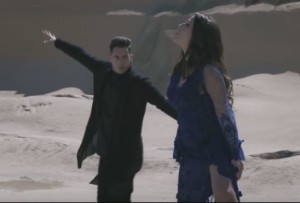 The Maltese Eurovision delegation have said that the plan to travel to Stockholm on this coming Sunday. They will begin their intensive rehearsals almost as soon as they arrive, and their first rehearsal on the big stage will be on the afternoon of Tuesday 9 May.
Malta will be represented by Ira Losco and her song Walk on water. She will be the final singer to perform their song in the first semi-final, competing in slot number 18, on the 10 May 2016.
ESCToday is growing and always looks for new members to join our team! Feel free to drop us a line if you're interested! Use the
Contact Us page
or send us an email at
[email protected]
!