The Swedish production team in charge of filming the postcards for the Eurovision Song Contest 2016, Camp David, visited Sofia to film Poli Genova's postcard.
This postcard was filmed in and around the capital of Bulgaria, Sofia, as well as the historic town of Koprivshtitsa. Sofia is also Poli's home town. Koprivshtitsa is located in central Bulgaria, and is known for its authentic Bulgarian architecture and folk music festivals. Poli was filmed showing off the beautiful views in Bulgaria, and with a traditional horse and carriage. The postcard will focus on Bulgarian traditions, national history, and the beauty of nature – all through the eyes of Poli Genova!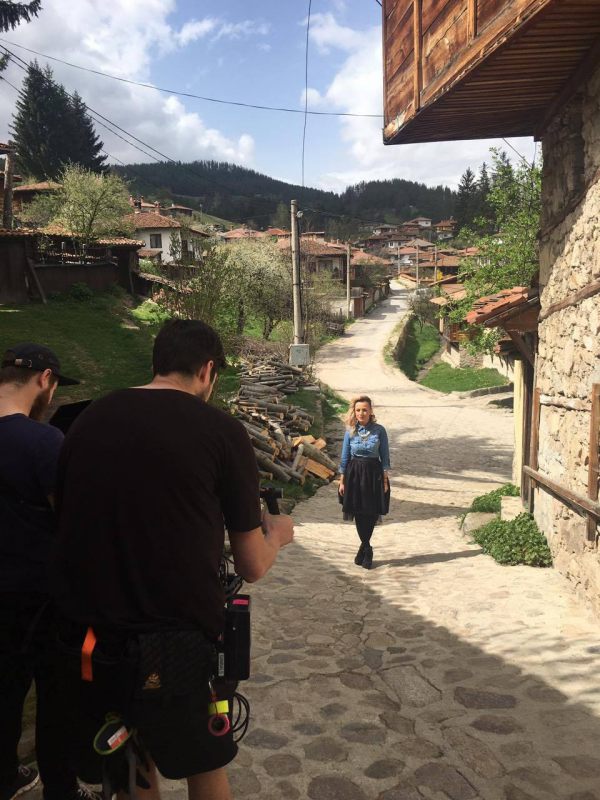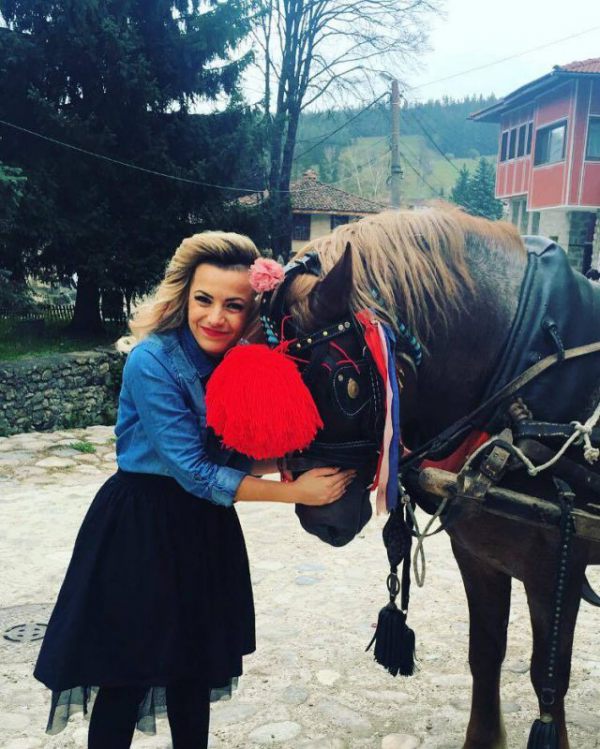 In Poli's postcard, you will meet her friends and family. The trio LaTiDa are heavily featured; they are good friends of Poli's and will provide the backing vocals for her song If love was a crime in Stockholm. LaTiDa are a girl group who were formed from members of the children's group, Bon-Bon. Poli Genova herself was previously a member of both LaTiDa and Bon-Bon. Bon-Bon are also included in Poli's postcard, as they still play a role in her life.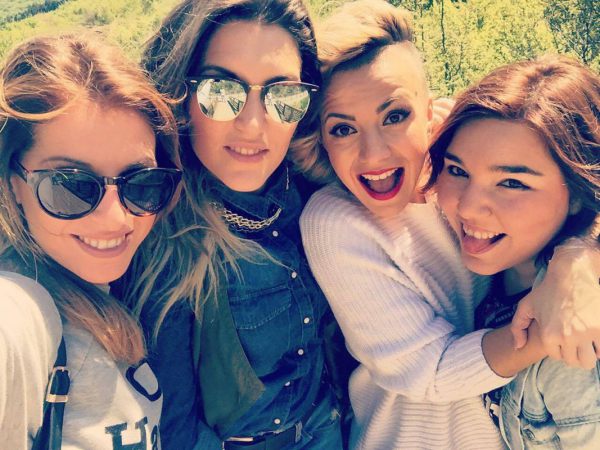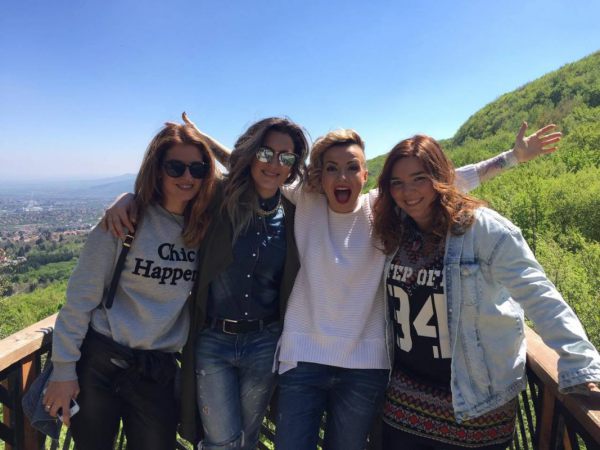 There will be a surprise in the postcard for fans of Poli, but this will only be revealed when it is shown in the second semi-final!
Like most acts so far this year, Poli has been filmed wearing two different outfits. Her outfit in Sofia was a very relaxed ribbed sweatshirt and jeans, and her change for Koprivshtitsa was a fitted denim shirt, mid-length black mesh skirt and suede wedges. She finished both outfits with red lipstick and flattering dark eye make-up.
In the last few weeks, Poli and her delegation have been very busy promoting her song and touring Europe. She has attended the events in Riga, Amsterdam, Tel Aviv and London. Poli has already made friends with many of the other contestants, including Amir Haddad from France, Barei from Spain, Sanja Vučić from Serbia, Hovi Star from Israel, Michał Szpak from Poland and Justs Sirmais from Latvia. She even performed part of her song with Amir in London!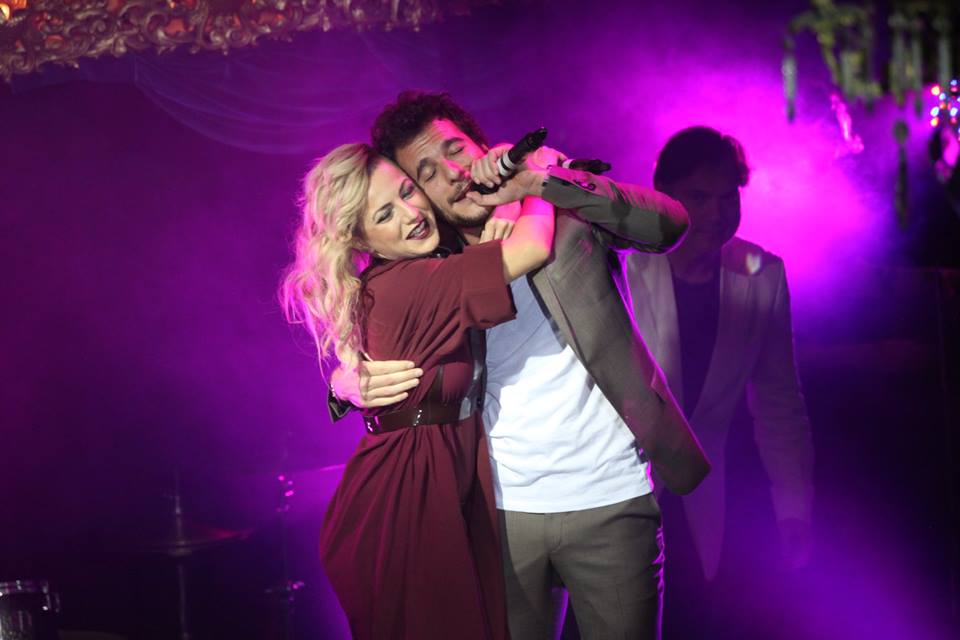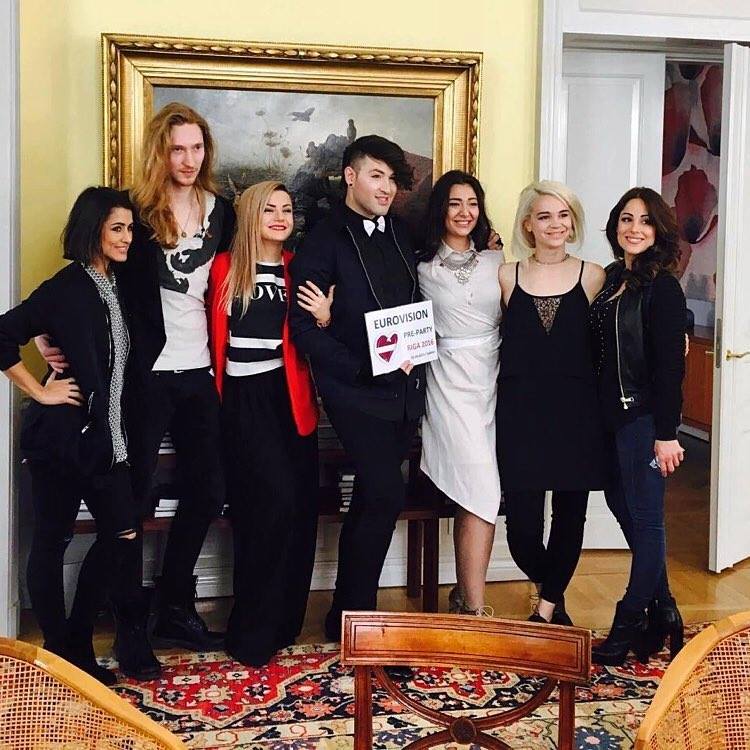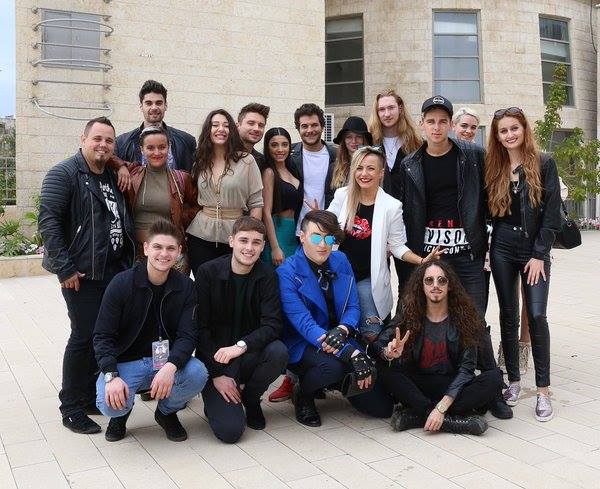 Poli Genova will represent Bulgaria at the Eurovision Song Contest 2016 with her song If love was a crime. She will be the 13th act to perform in the second semi-final on the 12th May.
ESCToday is growing and always looks for new members to join our team! Feel free to drop us a line if you're interested! Use the
Contact Us page
or send us an email at
[email protected]
!