HRT, the Croatian national broadcaster, has unveiled the names of the sixteen Dora 2019 hopefuls along with two reserve entries.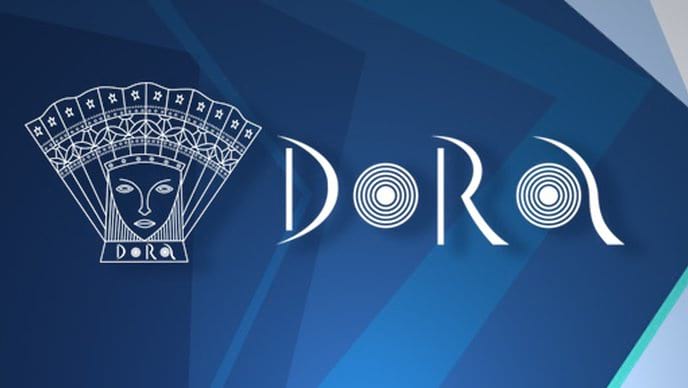 Croatia is gearing up for its upcoming national final Dora 2019. The Croatian national broadcaster has published the list of the 2019 Dora participants.
Dora 2019 participants
Elis Lovric- All I really want

Luka Nizetic- Amorero brutalero

Gelato Sisters- Back to the swing

Tenora-  Brod bez imea

Beta Sudar- Don't give up

Bernarda Bruno- I believe in true love

Domenika- Indigo

Manntra- In the shadows

Jure Brkljaca-Ne postojim kad nisi tu
Ema Gagro- Redemption

Lea Mijatovic- Tebi pripadam

Lidija Bacic Lille-Tek je pocelo

Jelena Bosancic- Tell me

Lorena Bucan- Tower of Babylon

Roko Blazevic- The dream

Bojan Jambrosic & Danijela Pintaric- Vrijeme predaje

Reserve acts
Tonka- Don't say you love me

Kim Verson- Nisam to sto zele

Dora 2019
The 2019 Croatian national final – Dora 2019– will be held on Saturday 16 February at the Marino Cvetkovic Sports Hall in Opatija, Croatia. Dora will be back on Croatian screens after an eight year hiatus.
A total of 16 acts will battle for the golden ticket to Tel Aviv at Dora 2019. The 2019 Croatian Eurovision entry and act will be determined via a public televoting/ jury deliberation.
Croatia in Eurovision
Croatia debuted at the Eurovision Song Contest in 1993 with the six member group Put and their entry Don't ever cry, and is yet to win the event. The Balkan country's best results in the competition were achieved in 1996 (Maja Blagdan) and 1999 (Doris Dragovic), when it placed 4th in the Grand Final.
The country has competed 24 times in the contest and has not been very lucky in the competition in recent years, with its last top 10 finish in 2001.
In 2018 Croatia opted for an internal selection and selected Franka Batelic to fly the Croatian flag at the Eurovision Song Contest in Lisbon with her entry Crazy. Despite a magnificent performance she failed to qualify to the Grand Final.