Dutch soul diva and two-time Eurovision participant Edsilia Rombley has released her single Weak in anticipation of her album and subsequent tour.
Edsilia Rombley is known for her warm soulful voice and the artist is ready to hit the stage again to present her favourite songs. Ahead of the album The Piano Ballads Volume 2 and the tour The Piano Ballads And More, Edsilia has unveiled her latest single and it's a cover you might not expect: Weak, originally by English rock band Skunk Anansie!
Edsilia shows vocal strength with Weak
Edsilia Rombley is very pleased with, and proud of, her interpretation of Weak, which she turned into a piano ballad fitting her album. The singer recently shared on Facebook:
https://www.facebook.com/edsilia.rombley/videos/2211582992458521/
Produced by Edsilia's husband Tjeerd Oosterhuis (brother of Trijntje Oosterhuis, Eurovision 2015), Jean-Marc Kessely, Frank van Essen and Magic Strings, Weak was already featured on the New Music Friday NL playlist by Spotify NL:
https://twitter.com/i/status/1058278790424608768
Weak is also found on Edsilia's Youtube-channel:
Album and tour
Edsilia Rombley is currently working on her album The Piano Ballads Volume 2, sequel to the successful album The Piano Ballads from 2014. To boot, Edsilia will embark on the tour The Piano Ballads And More, featuring her greatest hits and new interpretations of timeless classics. The tour will kick off on 10 January 2019.
For more information about the album and tour, ticket prices, dates and venues, please visit Edsilia Rombley's official website.
Furthermore, Edsilia Rombley will once again join her soul sisters of Ladies Of Soul for two spectacular concerts in Amsterdam's Ziggo Dome on 15 and 16 February 2019: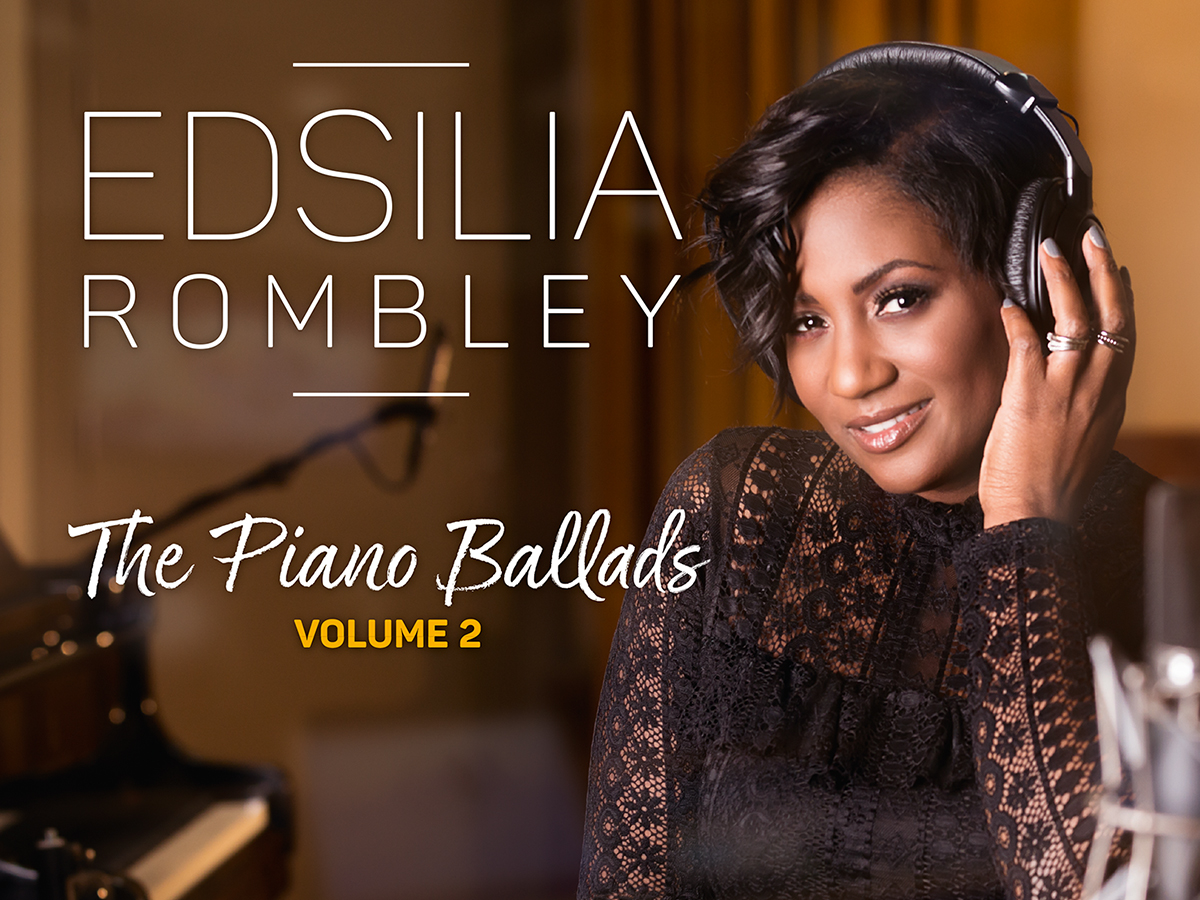 Edsilia Rombley at Eurovision
In 1998, Edsilia Rombley (Amsterdam, 1978) represented the Netherlands at the Eurovision Song Contest in Birmingham, the United Kingdom, reaching an honourable 4th place with her song Hemel en aarde, earning 150 points.
The singer returned to the Eurovision stage in 2007, singing On top of the world (originally in Dutch: Nooit meer zonder jou) at the ESC in Helsinki, Finland. Unfortunately, she did not go through to the Grand Final, reaching a 21st place in the Semi-Final, with 38 points.
ESCToday is growing and always looks for new members to join our team! Feel free to drop us a line if you're interested! Use the
Contact Us page
or send us an email at
[email protected]
!