Irish star Linda Martin has released All Woman, an album with covers of beloved songs, including many Eurovision classics.
All Woman is the latest album by Ireland's Eurovision 1992 winner Linda Martin and it is filled with some of Linda's favourite songs.
The album not only includes new versions of her winning ESC 1992 song Why me? and her honourable 2nd place ESC 1984 entry Terminal 3, but also covers of Love isn't love (originally Främling, which means Stranger, Eurovision 1983, 3rd place) by Carola Häggkvist and Come what may, the English version of the Eurovision 1972 winning song Après toi (After you) by Vicky Leandros. The songs are also featured in various remixes.
The album furthermore includes a song by Dutch duo Maywood, who represented the Netherlands at Eurovision 1990, besides many other classic songs. All Woman is out now!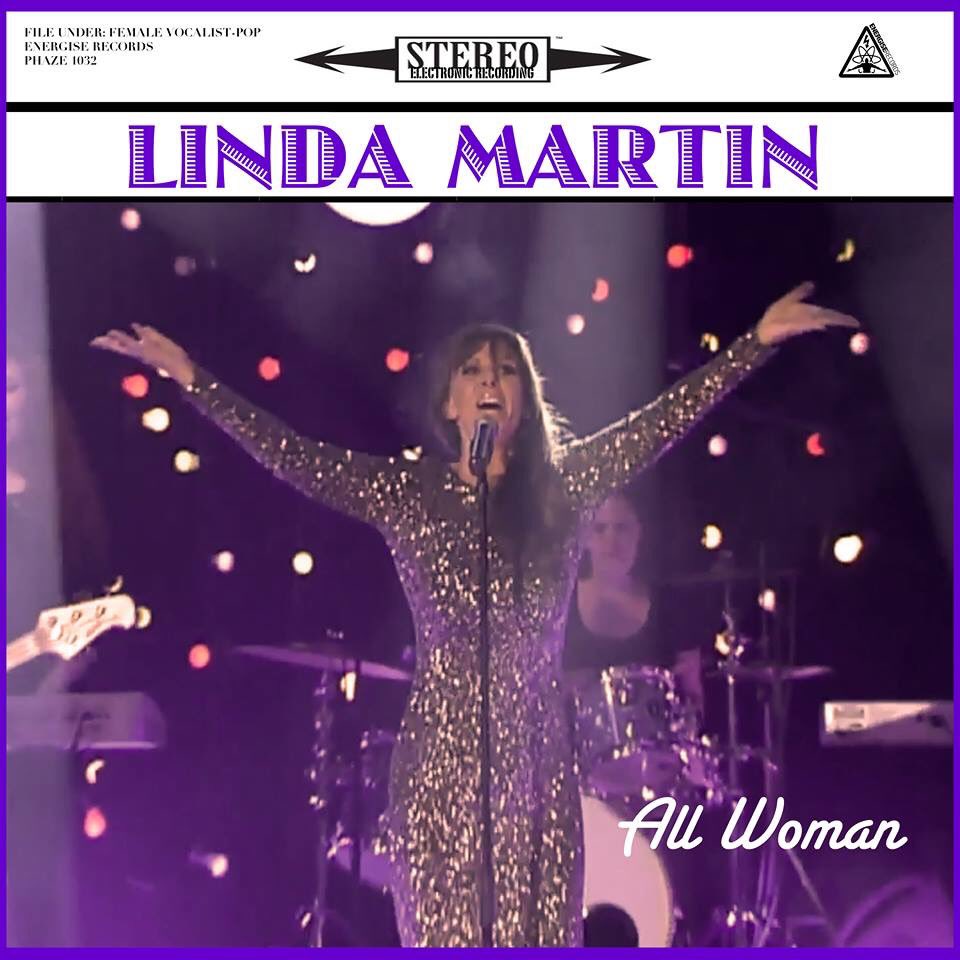 Listen to Linda Martin's All Woman on Spotify:
Eurovision Legends Tour 2018
Linda Martin is currently also touring alongside fellow Irish Eurovision winners Niamh Kavanagh (In your eyes, 1993) and Paul Harrington & Charlie McGettigan (Rock 'n roll kids, 1994).
The 'Eurovision Legends' tour is going on the road and coming to a venue near you.

Eurovision winners Niamh Kavanagh, Linda Martin, the 'Rock N Roll kids' Paul Harrington & Charlie McGettigan will be joined by Tommy and Jimmy Swarbrigg, Karen Black, The Eurovision Big Band conducted by Eugene McCarthy PLUS surprise guest to be announced. Your MC for the night will be Sunshine Radio's Paddy Cole.

Along with performing their own Eurovision classics, the audience will be treated to a musical journey through the hit Eurovision songs from your childhood. Expect to hear ABBA, Celine Dion and Bucks Fizz to name but a few.
The Eurovision Legends Tour will continue at the following venues:
28/09/2018-INEC Killarney

30/09/2018-Town Hall Theatre Galway

06/10/2018-Theatre Royal Waterford

11/10/2018-Cork Opera House

Linda Martin's Eurovision success
Linda Martin (Belfast, Northern Ireland, 1947) is an Irish artist of Irish, Scottish and Italian heritage. She represented Ireland at the 1984 Eurovision Song Contest in Luxembourg City, Luxembourg. With the song Terminal 3 (written by famed multiple Eurovision winner Johnny Logan under his birth-name Séan Sherrard) she reached an honourable 2nd place with 137 points.
In 1992, Linda Martin represented Ireland once more, this time with the heartfelt ballad Why me? which was also written by Johnny Logan, at the Eurovision Song Contest in Malmö, Sweden. Why me? won the contest, receiving 155 points, becoming a hit across Europe.
https://www.youtube.com/watch?v=WIKcWFnmew8
Linda Martin is also known for participating in the Irish Eurovision selection various times, as a solo performer and as a member of the groups Chips and Linda Martin and Friends.
ESCToday is growing and always looks for new members to join our team! Feel free to drop us a line if you're interested! Use the
Contact Us page
or send us an email at
[email protected]
!