ESCToday brings you the Discover Lisbon series of articles in collaboration with Urban Adventures in order to introduce you to the Eurovision host city Lisbon. There are many things one can do and see in the Portuguese capital as the city has something to offer for both young and old,  history lovers and party animals, culinary aficionados and art lovers etc. Today we will have a look at five things you should not miss when in Lisbon!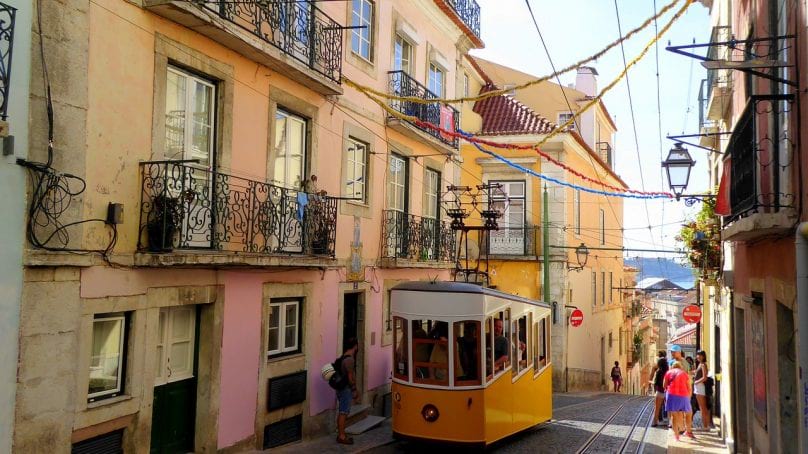 No matter where you go in Portugal's colourful capital, you're likely to find something intriguing, be it a swath of eye-popping street art, a trendy café that also functions as a co-working space, or a cosy wine bar perfect for a pre-dinner drink. Eclectic neighbourhoods home to fantastic nightlife, great shopping, and enough historical and cultural sights to keep you busy for days round out life in Lisbon. Ready to go? Urban Adventures' local Lisbon tour guides have shared their picks for some of the best things to do while you're there.  One of the best ways to get a great overview of the city's charms is via Urban Adventure's Experience Lisbon Walk tour.
Explore Marvila
Once a neglected district, Marvila has become a more and more vivid area, with tons of new points of interest. We recommend visiting the Underdogs Gallery, Fábrica Braço de Prata and Dois Corvos, a family owned craft brewery — all must-sees in the neighbourhood.
At Underdogs Gallery, you can immerse yourself in the national and international urban art scene. Vhils, a famous Portuguese artist, is a frequent exhibitor among other outstanding artists, so it's definitely a must-see.
Once an abandoned and lifeless factory, Fábrica Braço de Prata lets you get in touch with local artists, with its dynamic program of cultural events (from concerts to photo and art exhibitions).
If you're a beer fan, you can also try some craft beer in Marvila straight from the place where it's made. Make your way to Dois Corvos and grab a table in the tap room to sample a flight of their much-loved craft brews. If you're hungry, they also have a good menu.
Check out the best views in the city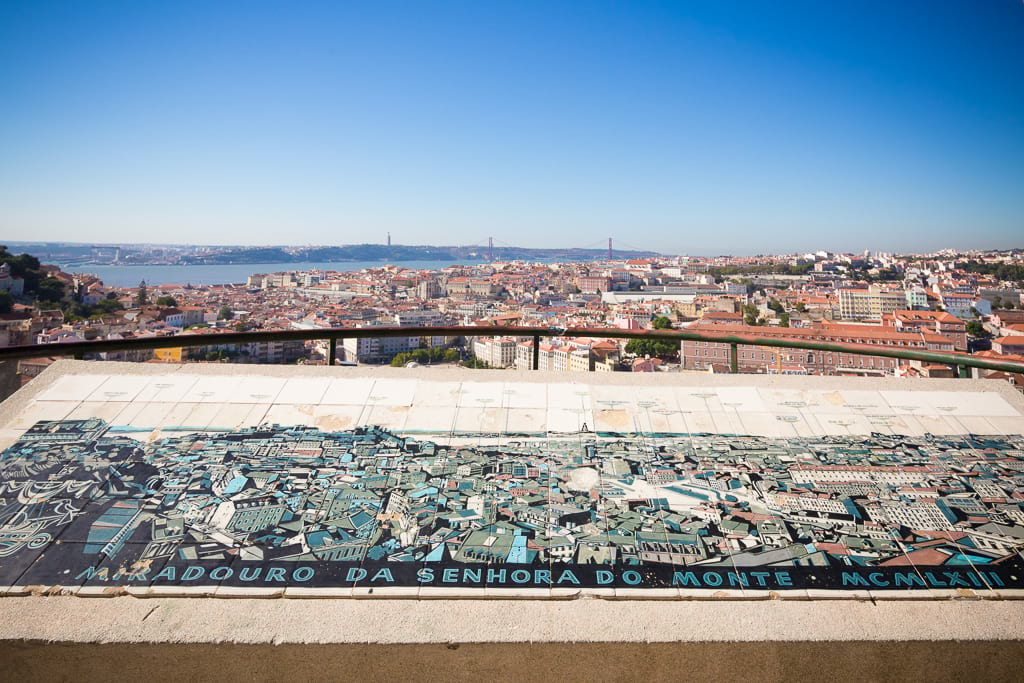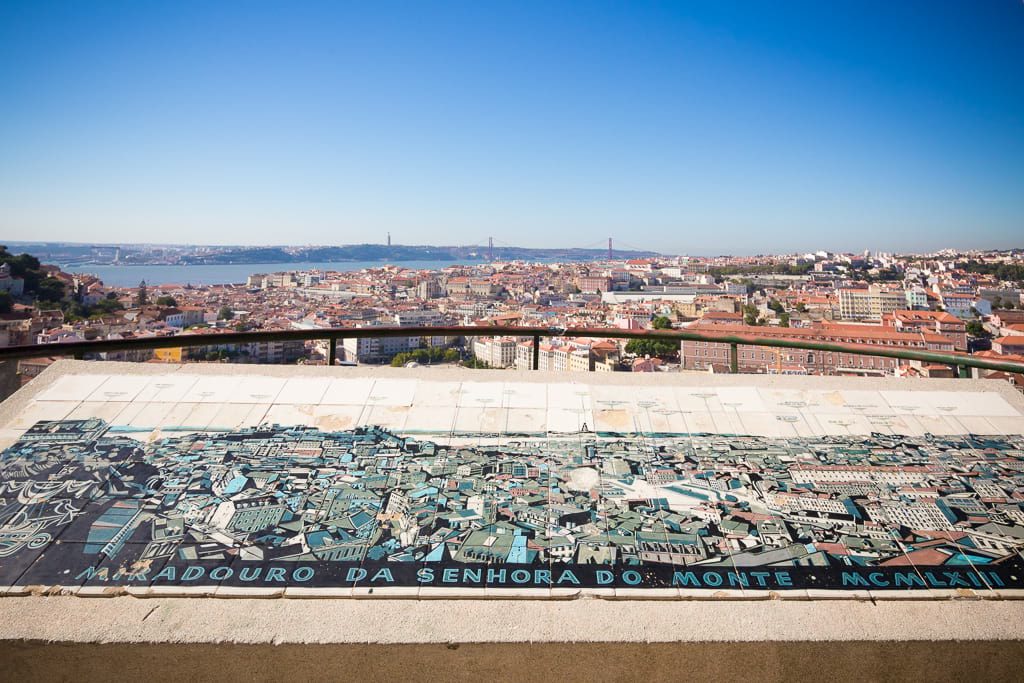 Lisbon is known for being "the city of the seven hills" so get yourself ready to find multiple spots to appreciate breathtaking views.  São Pedro de Alcântara Viewpoint offers panoramic views over the city centre. It is located in the Bairro Alto district, known for its nightlife. In the Graça district, the Nossa Senhora do Monte Viewpoint is located at one of the highest points in Lisbon and offers you a really wide view over the city. The views are breathtaking all day long, but you really can't miss them at sunset.
Enjoy the nightlife at Bairro Alto and Cais do Sodré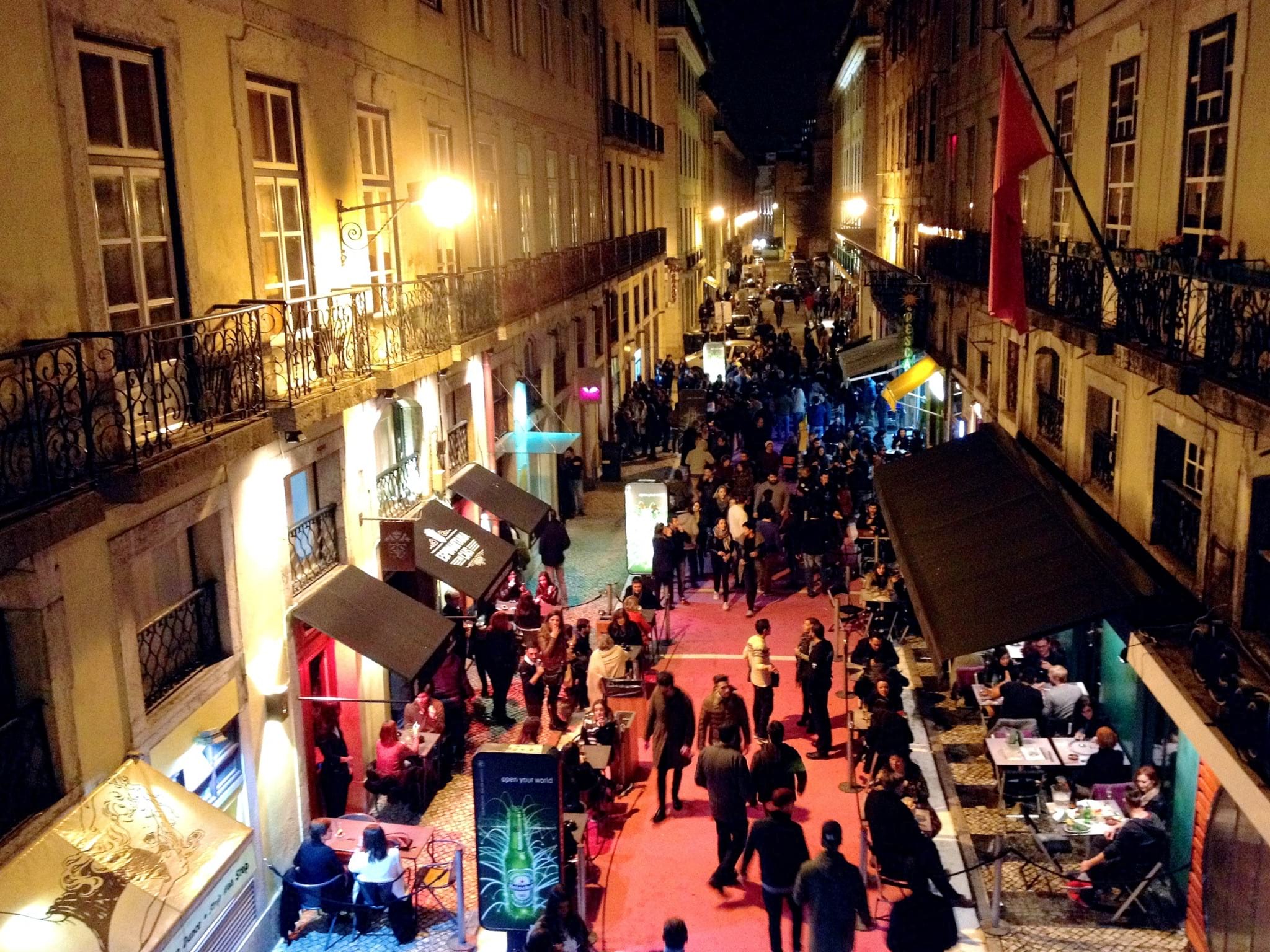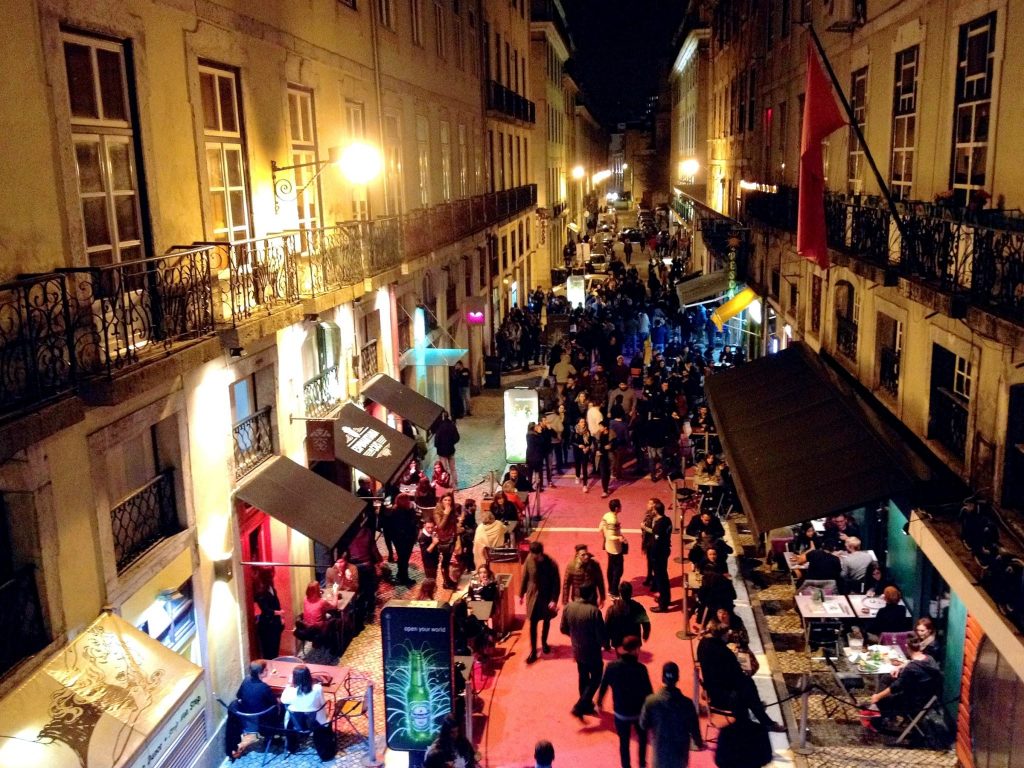 Locals know this: to start a night out, you must do it at Bairro Alto, the bohemian neighbourhood of Lisbon, filled with never-ending spots to eat and drink. At Galeria Zé dos Bois, find the perfect combination of culture and nightlife and discover amazing art exhibitions, dance performances and live music.
Another area known for its buzzing nightlife in Lisbon is Cais do Sodré, where you'll find clubs to dance in until 4 am, as well as live music venues, restaurants and tapas bars. Make a stop at Musicbox, one of the trendiest and most eclectic clubs in the city. Open since 2006, this is one of the best music venues in Lisbon hosting both Portuguese and international artists of every genre.
Visit Alcântara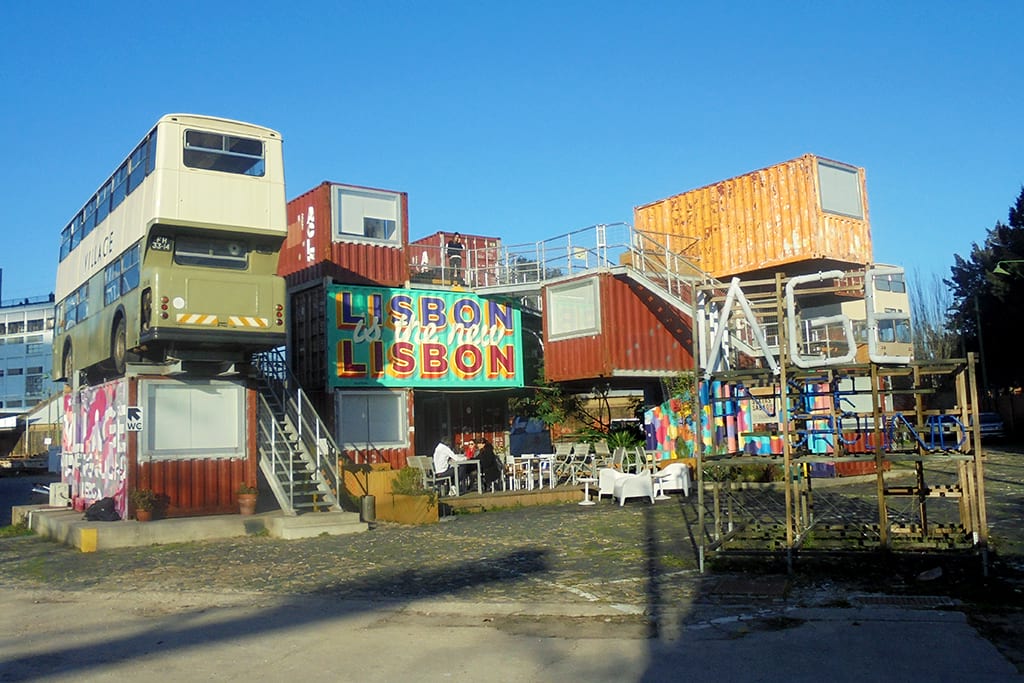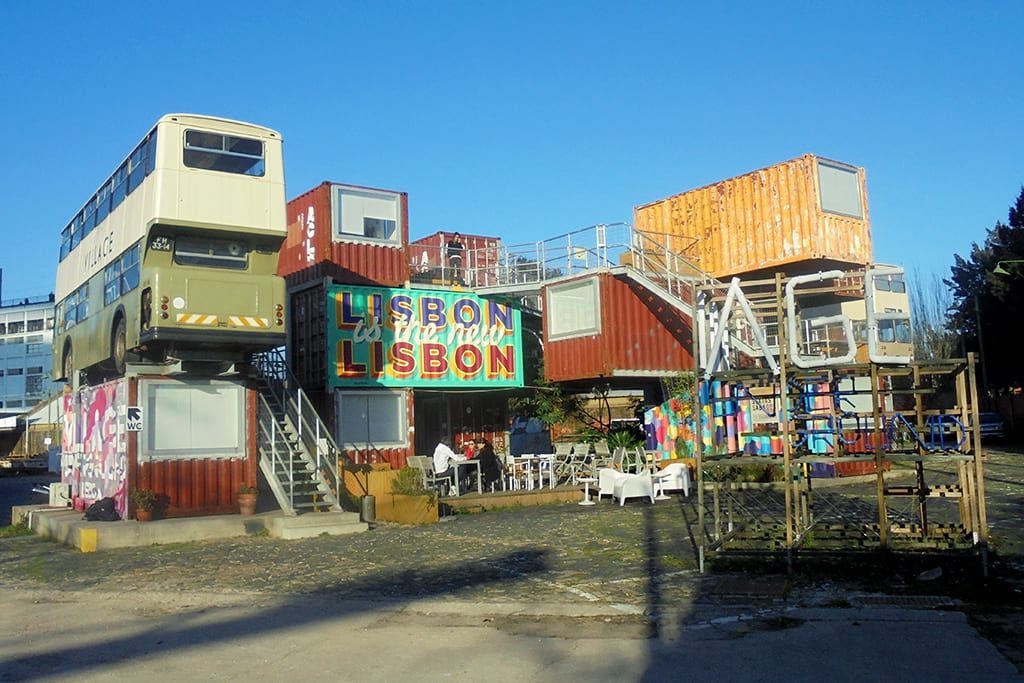 An old industrial area by Tejo River, Alcântara is home to a few unique venues well worth checking out, in particular, LX Factory and Village Underground Lisboa.  LX Factory is located in a (once forgotten) giant industrial area. It's a massive and diverse area where you can discover trendy restaurants and cafés, design shops, colourful street art, concerts and even a club. Right next to this urban hub you'll find Village Underground Lisboa. It has a unique architectural design, made from shipping containers and double-decker buses. Inside this structure, you'll find co-working spaces, a café and even a conference room. It's also a main stage for concerts, workshops, art exhibitions and other cultural activities.
Discover the Belém district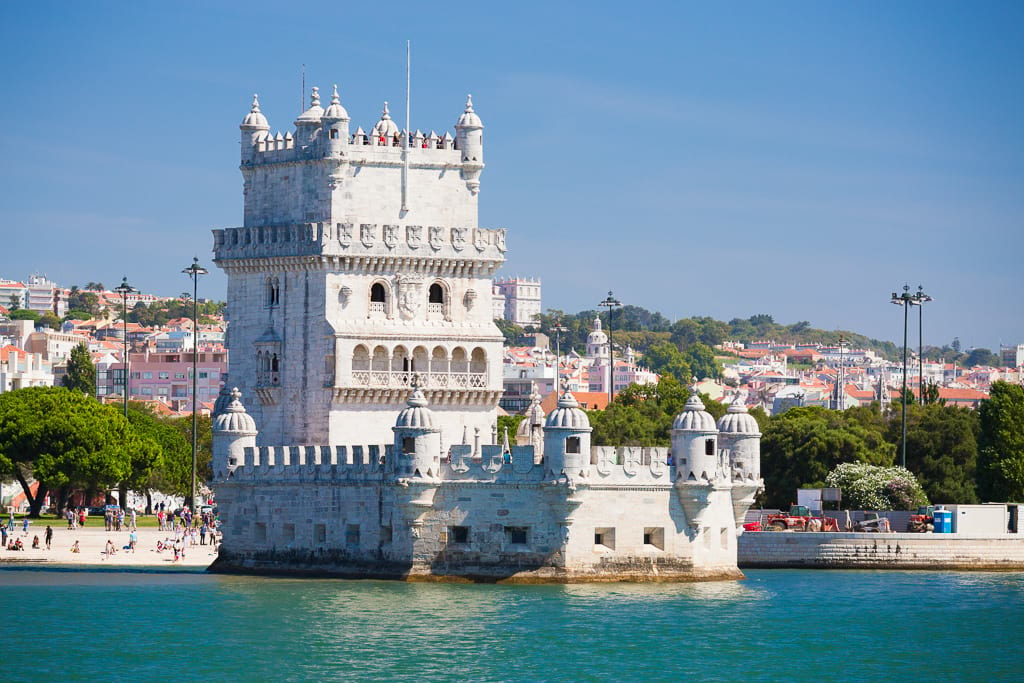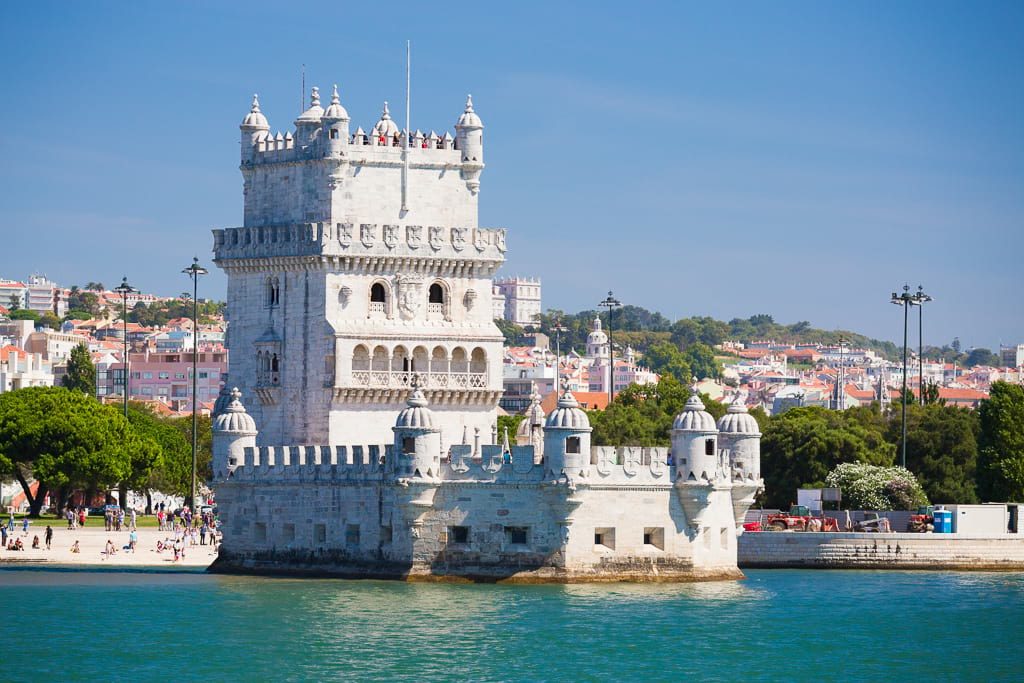 Yet another must-visit area in Portugal's capital is the Belém district, jam-packed with historical sights and important monuments. Here you can visit monuments from the 16th century that did not fall during Lisbon's big earthquake, like the Jerónimos Monastery and the Belém Tower. Both monuments are built in a Manueline style, an architectural style developed during the reign of King Manuel I, thus being something unique that you can only see here. Besides being a symbol of Portuguese culture and national identity, they were both classified as World Heritage sites by UNESCO.
If you want to go for pastries and drinks in this area afterwards, one of the best places is the Pastéis de Belém pastry shop, which serves the delicious and authentic pastel de Belém, traditional custard tarts.
Bem-vindo a Lisboa! Welcome to Lisbon!