In a recent interview, Swedish songwriter and producer Björn Ulvaeus sheds light on the (im)possibility of ABBA's full return to the stage.
Björn Ulvaeus spoke to the Press Association at the unveiling of an exhibition in London's Southbank Centre, documenting the rise of ABBA against the backdrop of Britain during the 1970's – a period of economic malaise and cultural gloom, yet also the era in which Swedish supergroup ABBA won the 1974 Eurovision Song Contest and subsequently rose to international fame.
Titled ABBA: Super Troupers, the show is part of the exhibition Nordic Matters that focusses on the Nordic countries.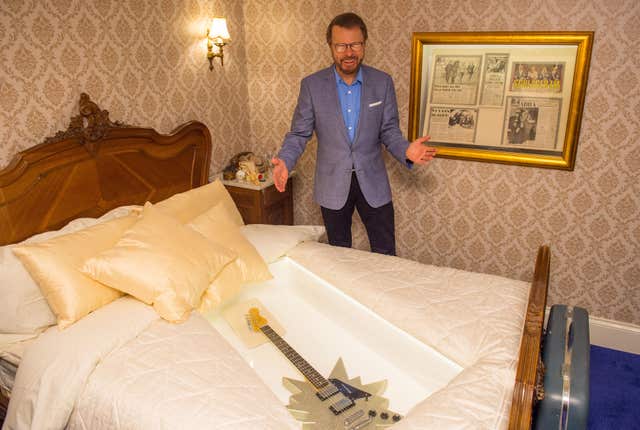 Of course, ABBA is perhaps the most iconic winner of the contest ever, the groups' striking outfits, simple yet profound melodies by Björn Ulvaeus and Benny Andersson, and stunning vocals by Agnetha Fältskog and Anni-Frid Lyngstad proving to be the stuff of musical legend.
Björn reveals reunion thoughts
After an exuberant career, the group decided to disband in 1982. Since then, rumours about a possible reunion of the group keep emerging, their popularity having not been diminished – even after more than three decades.
Björn Ulvaeus is very clear about the chances of a reunion:
I think we don't feel the motivation. The four of us, with live concerts, no. The simple answer is because we don't want to. Why don't we want to? I guess because it would be such hassle, it would be enormous. And it would take such… you cannot imagine the tension and the attention from everyone. So it would be like robbing yourself of, perhaps, two or three years out of your life when I could be paddling on my surf ski in the archipelago of Stockholm instead. There's a choice.
As it is, ABBA remains one of the most enigmatic bands of the modern music business.
ABBA: Super Troupers, narrated by Jarvis Cocker, opens on Thursday 14 December 2017 and runs until 29 April 2018, at the Southbank Centre, London, United Kingdom.
Enjoy ABBA performing their signature song Waterloo, with which they won the 1974 Eurovision Song Contest in Brighton, United Kingdom, earning 24 points:
ESCToday is growing and always looks for new members to join our team! Feel free to drop us a line if you're interested! Use the
Contact Us page
or send us an email at
[email protected]
!