The Reference Group, the governing body of the Eurovision Song Contest will be travelling to Lisbon next week for a meeting with with RTP and the 2018 Eurovision team.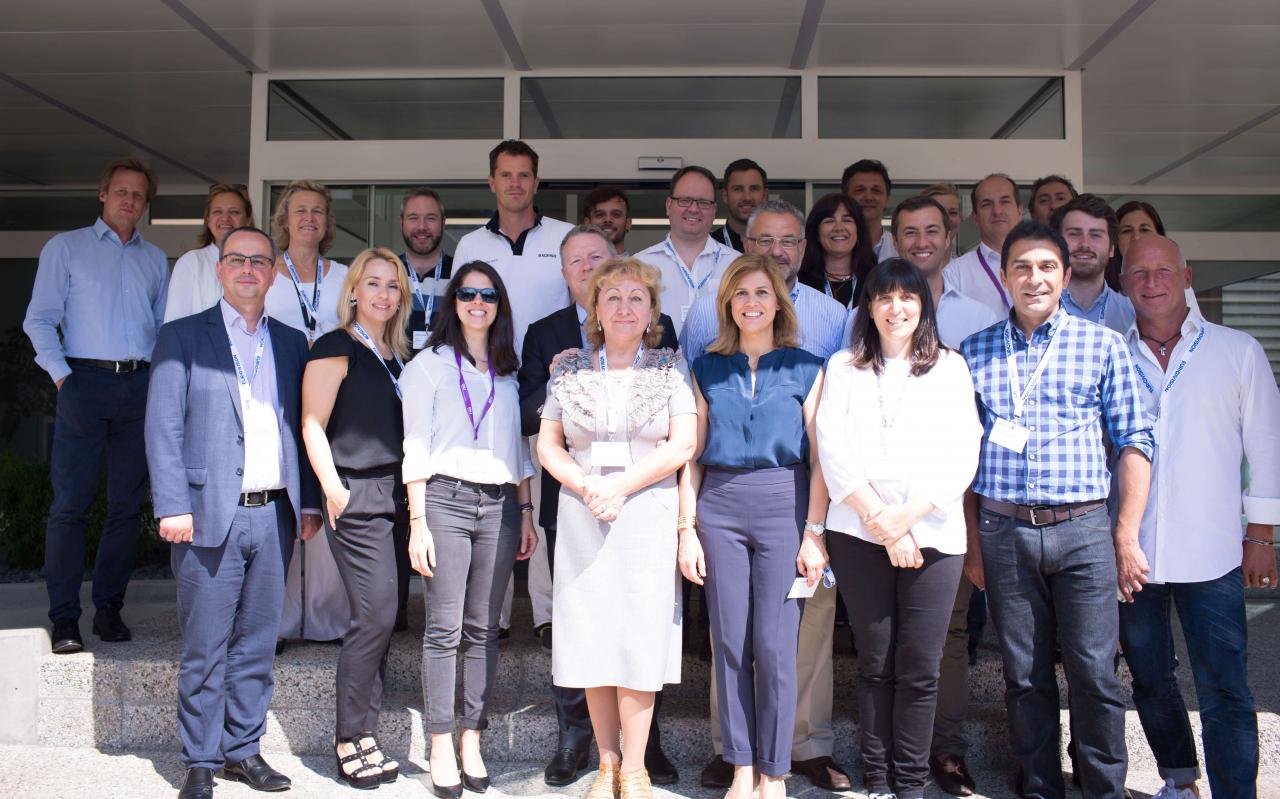 Eurovision fans will be happy to know that Lisbon is working round the clock in order to organize a magnificent Eurovision next May and welcome delegations from over 40 countries, along with the thousands of fans who are expected to travel to the Portuguese capital for the grand event.
RTP is in full steam these days as it has many deadlines and targets to accomplish. Next week, the Reference Group will be having a meeting with RTP, City of Lisbon and the 2018 Eurovision Song Contest in order to supervise and check the latest developments regarding the 2018 ESC's organization. The following topics will be on the agenda:
The theme artwork and slogan for Eurovision 2018

Delegation transportation

Ticket sales 

Semi-Final Allocation Draw in January

We believe that there will be more topics discussed during the meeting such as the venues and locations for the Eurovision side events:
Euroclub
Eurovision Village
Red Carpet
Opening Ceremony
Other key issues entailing the organization of a such a mega event might be on the agenda too:
Volunteer recruitment
Safety and security
Hotels and accommodation
City branding
The Reference Group will be discussing the forthcoming plan of action for the organization of the event in Lisbon.
The Reference Group's Role
The Reference Group was established by the European Broadcasting Union's Television Committee in 1998. The Group meets approximately five to six times each year. The main tasks of the body include approving format developments and changes to the rules, securing financing and overseeing the preparations by the Host Broadcaster.
The Reference Group is composed of a Chairman, three members elected by the Heads of Delegation, the Executive Producers from the previous two Host Broadcasters, as well as the Executive Producer of the current Host Broadcaster. The EBU's Eurovision Song Contest Executive Supervisor is also a member of the Reference Group, bringing the total number of members to eight.
The Reference Group currently consists of the following members:
Dr. Frank-Dieter Freiling (Chairman)
Mr. Jon Ola Sand (EBU Representative)
Mr. Nicola Cagliore (RAI) – Elected member

Mr. Martin Österdahl (Eurovision 2016 Executive Producer)
Mr. Aleksandar Radic (RTVSLO) – Elected member

Ms. Emilie Sickinghe (AVROTROS) – Elected member

The Executive Producer for Eurovision 2017 (UA:PBC)
Representatives from the 2018 Eurovision host broadcaster (RTP)

The 2018 Eurovision Song Contest is scheduled to be held on 8, 10 and 12 May at the Altice Arena in Lisbon, Portugal.