Congratulations, they have arrived! We're all ready to see Iceland back at next year's Eurovision Song Contest for their thirty-first appearance. But following 3 consecutive years of non-qualification, what can Iceland do next year in order to take themselves back to the final?
As was revealed earlier today, RUV has confirmed to ESCToday that Iceland will compete at the 2018 Eurovision Song Contest in the host city of Lisbon, Portugal.
As has become tradition with the nation since 2006, RUV will once again opt for a national selection in order to select their entrant for Lisbon. With their most successful result in recent years being in 2009 with Yohanna and her second-placed entry Is it true?, can Iceland equal or even beat their record in 2018?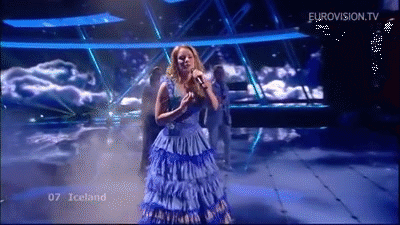 Iceland's Eurovision history
From 2008, Iceland saw a consistently successful set of results in the Eurovision Song Contest, having qualified from the semi-finals in every edition up until 2014… that was the last time we witnessed the nation in the Eurovision final. But what's changed?
Well in terms of selection format, Iceland's process has remained consistently the same. Each year, we see a total of 12 entries competing in the Icelandic national selection Söngvakeppnin, with a total of 6 acts (occasionally including an additional wildcard entry) competing in the final of the selection. Two acts then qualify to the super-final of the selection, the winner of which then being determined by a televote.
What makes Iceland's national selection different to many others across Europe is the language rule in Söngvakeppnin; during the semi-final phase of the selection, all competitors are required to perform in Icelandic with the act then being able to perform in the language of their choice in the final. The version performed in the final is the version we see at the Eurovision competition.
Time for change?
Although Iceland's selection process has gained much success for the country at Eurovision, the nation has been all out of luck in recent years having failed to qualify from the semi-final stage over 3 consecutive years, much to the surprise of many Eurovision followers!
Svala was selected via the Icelandic national selection in 2017 with her entry Paper (15th in semi-final 1; 60 points)
Whilst many Eurovision fans consistently get behind the Icelandic entries and remain strong favourites annually, are changes needed in order to find an entry that gets the backing of the international public? Let us know your thoughts!
Who would you like to see in 2018?
Iceland have sent many successful and just pure memorable entries over the years; from Selma to Yohanna, from Paul Oscar to Silvia Night… would you like to see any returning Icelandic artists in 2018, or should the nation stick to sending new and different artists to the contest?
[playbuzz-item url="//www.playbuzz.com/esctoday10/which-of-the-following-icelandic-artists-would-you-like-to-see-in-eurovision-2018″ info="false" shares="false" comments="false" recommend="false"]